Latest Topps wall art line is all Finest 1/1s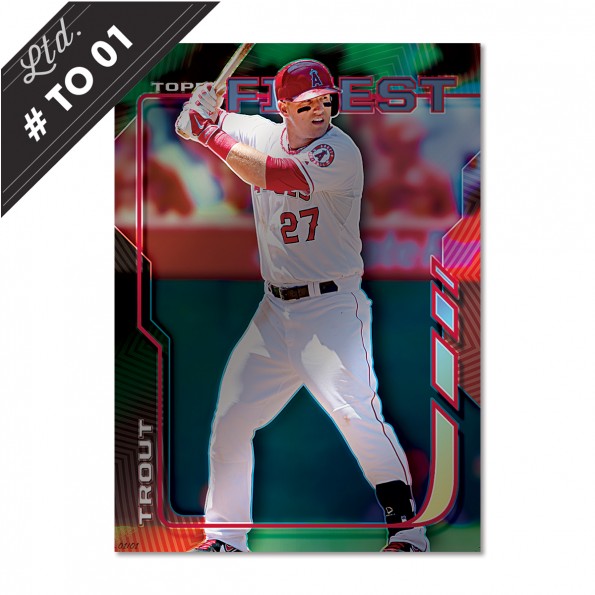 By Chris Olds | Beckett Baseball Editor
Topps' latest line of MLB wall art might be its finest — and rarest — one yet.
Every piece in the Topps Finest Metal line is a 1/1 creation — a lineup of 52 cards from 2014 Finest blown up to 10-by-14 inches and printed on 1.2 mm metal stock.
The line includes a mix of past and present players on a mix of basic and insert cards from the product with each piece selling for $199.99 only on Topps.com.
The lineup includes Mike Trout, Bryce Harper, Jose Abreu, Masahiro Tanaka, Derek Jeter, Mike Schmidt, Johnny Bench, Nolan Ryan, Yu Darvish and Buster Posey to name a few.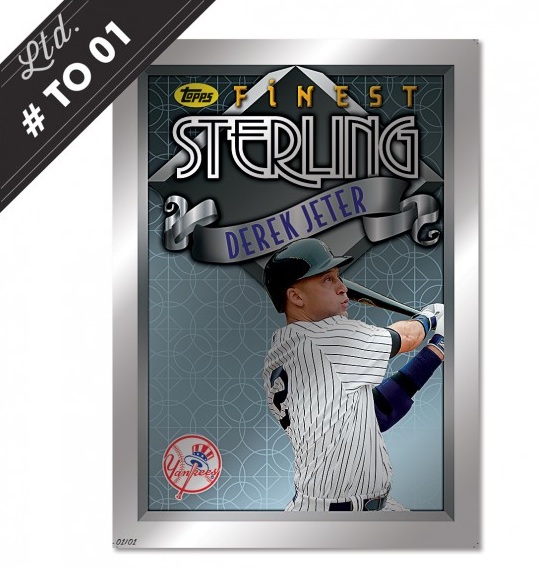 Since its launch earlier this year, the company has created new offerings featuring past and present players using new and old designs on a weekly basis. Some have been serial-numbered in varying quantities, some have not.
You can find a story about the line in the September issue of Beckett Sports Card Monthly (click here for back issues).
Chris Olds is the editor of Beckett Baseball and Beckett Sports Card Monthly magazines. Have a comment, question or idea? Send an email to him at colds@beckett.com. Follow him on Twitter by clicking here.