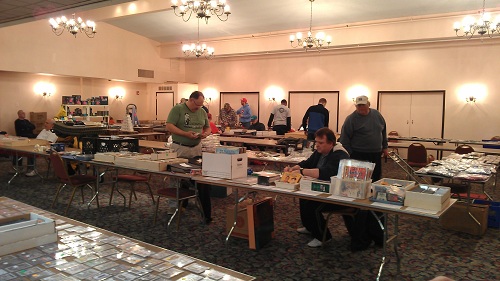 By Susan Lulgjuraj | Beckett Sports Card Monthly Editor
Many of us woke up New Year's Day with a little bit of a headache. I woke with the idea of driving 90 minutes to a card show.
Why not? It seemed like the perfect way to start 2013.
We headed to the card show within 20 minutes of getting out of bed. I've never been to the card show in Bordentown, N.J., but this area has plenty of Derek Jeter cards, so I try to hit as many card shows as I can.
The show was in a spare room at the Ramada Inn in Bordentown. There were about 50 tables set up, but only about half had dealers. I got through the room in about 30 minutes and bought six Jeter cards, a couple football cards and another 2-3 for my boyfriend, who is a Texas Rangers fan. I spent $25 (I think gas and tolls cost more).
But going to a card show isn't just about finding cards for collection.
I love searching the tables. There are cards or memorabilia I don't want to own, but I can appreciate them regardless.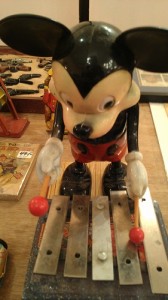 One table had just vintage items on it, some of them had nothing to do with sports. I spent more time looking here than most of the others. It had a Mickey Mouse xylophone that seemingly played itself and other old toys.
The table next to that had what appeared to be signed boxing gloves of Muhammad Ali and old comics and magazines, including some early editions of Playboy, which were more amusing than appealing.
Of course, there were cards, but it was an odd assortment. Usually at bigger shows, there is a lot of vintage, probably 80 percent of the booths are vintage cards.
This card show was different.
There were maybe 2-3 dealers with vintage, one dealer with newer cards – although he took up several tables – and another dealer had a bunch of minor league and oddball cards. There were a couple of guys – all guys, by the way – with some newer hits, but if you were looking for high-end autograph cards, this was not the place.
It was a nice card show, which comes around a couple of times a month. I'll try to head out to another one that isn't on a national holiday to see if more dealers show up.
Susan Lulgjuraj is an editor of Beckett Sports Card Monthly. You can email her here with questions, comments or ideas. Follow her on Twitter here.