Julio Jones Putting Up Big Numbers – Beckett Pricing Insider
Once again, Julio Jones is proving to be one of the best wide receivers in the NFL. Through 12 weeks, he's gone for over 100 yards receiving eight times, including six games in a row.
Like last year, though, it took a long time before he scored a touchdown, frustrating fantasy football owners everywhere. Jones' first score didn't come until Week 9, after the team's bye week. He then scored touchdowns in the next two weeks, matching his 2017 touchdown total at three. With five more games left, Jones will have plenty of chances to get more scores.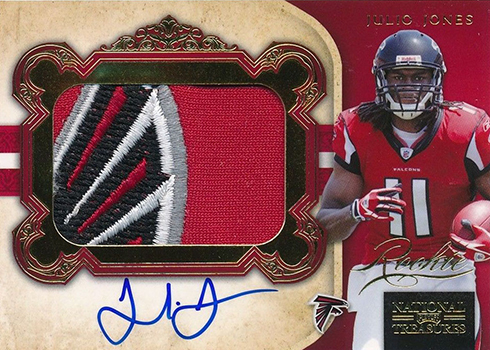 Julio Jones has over 5,500 cards in the Beckett Online Price Guide. This includes 553 autographs.
There was some renewed excitement over his rookie autographs two years ago when he finally signed all of his outstanding Rookie Cards.
Jones' values have always been strong. As it turns out, the autographs from his rookie year are much more common than any other years. Since 2015 he his signature has barely been in products, most of them stickers.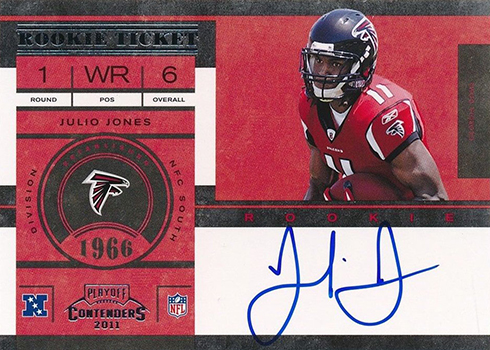 The Falcons don't look like they are going to make the playoffs this year, so Jones only has a few more weeks to impress collectors. He is one of the bright spots on that teams' season and that doesn't look to change.