2018 Topps Throwback Thursday looks back at some of the old sets and designs in the company's portfolio and uses them to create new cards.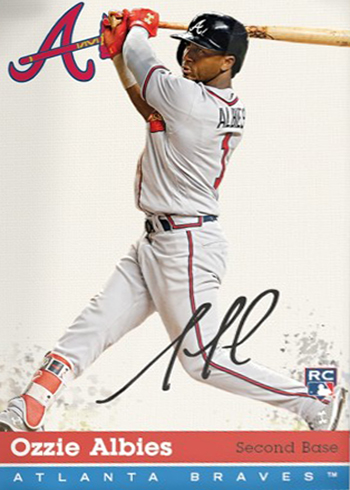 Packaged as an ongoing series of online-exclusive mini sets, each is done in a print-on-demand format. Available for a week on the Topps website, individual sets of six cards cost $19.99. Bulk lots of three sets are a discounted $49.99. Those looking for specific cards rather than full sets can usually find them listed on eBay even while they're still available from Topps. Several dealers and collectors break apart sets and sell the singles.
Because sets are printed to order, production numbers can vary from set to set. Sometimes it's by a significant amount, depending on the focus of the set and its checklist. Usually those with hot rookies sell the most, as demonstrated by the Aaron Judge Effect in the 2017 Topps TBT release. Other variables can also come into play.
Design samples don't always come from baseball. Topps has a rich history in football, basketball, hockey, entertainment and more. They may not have the same mix of licenses as the past, but they can still apply a familiar look to a new product and player mix. This was apparent in the first set of 2018 Topps Throwback Thursday cards, which used the 1968 Topps Football design and used it for current MLB players.
2018 Topps Throwback Thursday Checklist
Here's a week-by-week breakdown of the 2018 Topps Throwback Thursday Baseball set with a checklist, print runs and more. More sets will be added throughout the year so this checklist will continue to expand.
If you're looking for specific cards, click on the links to see what's currently available on eBay.
Checklist
Set 1 – '68 Football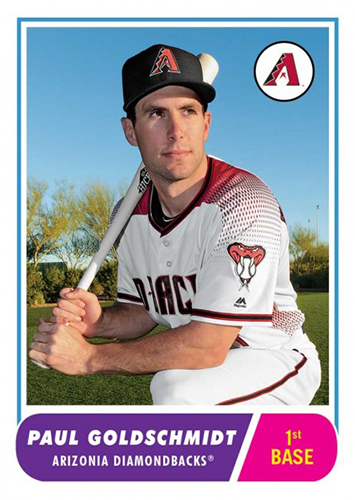 Date Available: January 4-11
Inspiration: 1968 Topps Football
Print Run: 680 sets
1 Giancarlo Stanton, New York Yankees
2 George Springer, Houston Astros
3 Mike Trout, Los Angeles Angels
4 Ian Happ, Chicago Cubs
5 Yoan Moncada, Chicago White Sox
6 Paul Goldschmidt, Arizona Diamondbacks
Set 2 – '68 Fabulous Rock Records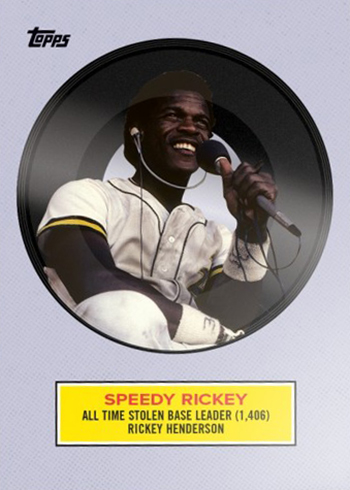 Date Available: January 11-18
Inspiration: 1968 Topps Fabulous Rock Records
Print Run: 592 sets
7 Aaron Judge, New York Yankees
8 Cal Ripken Jr., Baltimore Orioles
9 Hank Aaron, Milwaukee Braves
10 Rickey Henderson, Oakland Athletics
11 Ichiro, Seattle Mariners
12 Nolan Ryan, Texas Rangers
Set 3 – '68 Hockey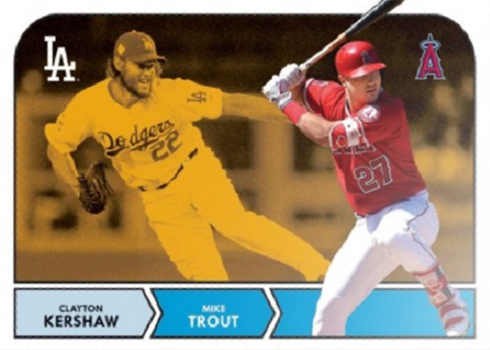 Date Available: January 18-25
Inspiration: 1968-69 Topps Hockey
Print Run: 670
13 Bryce Harper, Washington Nationals/Noah Syndergaard, New York Mets
14 Chris Sale, Boston Red Sox/Aaron Judge, New York Yankees
15 Justin Verlander, Houston Astros/Giancarlo Stanton, New York Yankees
16 Corey Kluber, Cleveland Indians/Carlos Correa, Houston Astros
17 Clayton Kershaw, Los Angeles Dodgers/Mike Trout, Los Angeles Angels
18 Adam Wainwright, St. Louis Cardinals/Kris Bryant, Chicago Cubs
Set 4 – '17 Best Picture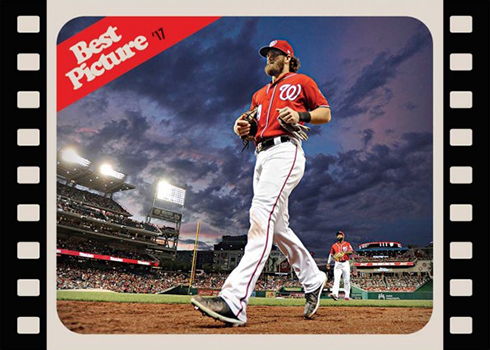 Date Available: January 25-February 1
Inspiration: 1976 Topps King Kong Stickers
Print Run: 336
19 Bryce Harper, Washington Nationals
20 Yasiel Puig, Los Angeles Dodgers
21 Colorado Rockies
22 Ryon Healy, Oakland Athletics
23 Mookie Betts, Boston Red Sox
24 Aaron Judge, New York Yankees/Jose Altuve, Houston Astros
Set 5 – '89 Turn Back the Clock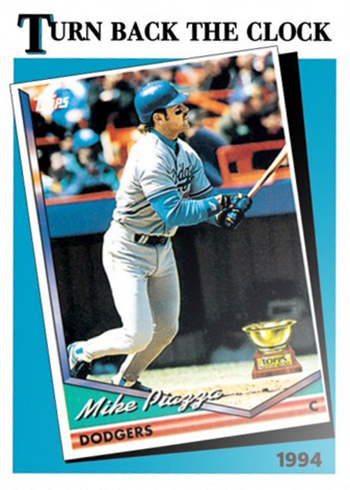 Date Available: February 1-8
Inspiration: 1989 Topps Baseball "Turn Back the Clock"
Print Run: 445
25 Bryce Harper, Washington Nationals
26 Mike Trout, Los Angeles Angels
27 Derek Jeter, New York Yankees
28 Alex Rodriguez, Texas Rangers
29 Mike Piazza, Los Angeles Dodgers
30 Ted Williams, Boston Red Sox
Set 6 – '84 United State Baseball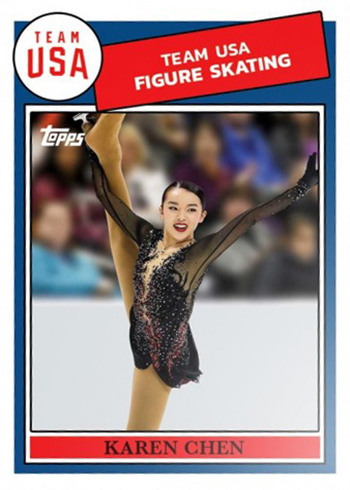 Date Available: February 8-15
Inspiration: 1985 Topps Baseball "1984 United States Baseball Team"
Print Run: 344
31 Lindsey Vonn
32 Chloe Kim
33 Elana Meyers Taylor
34 Meryl Davis
35 Adam Rippon
36 Karen Chen
Set 7 – Opening Day Starters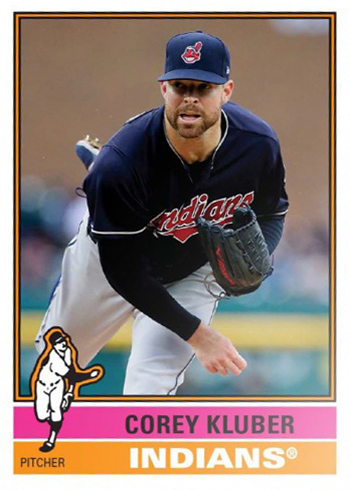 Date Available: February 22-March 1
Inspiration: 1976 Topps Baseball
Print Run: 418 sets
37 Clayton Kershaw, Los Angeles Dodgers
38 Chris Sale, Boston Red Sox
39 Max Scherzer, Washington Nationals
40 Corey Kluber, Cleveland Indians
41 Jacob deGrom, New York Mets
42 Jon Lester, Chicago Cubs
Set 8 – '69 Stamp Booklet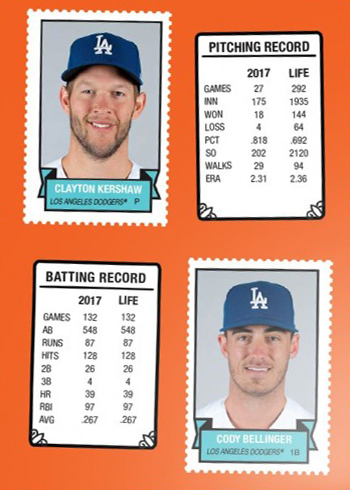 Date Available: March 1-8
Inspiration: 1969 Topps Stamps
Print Run: 581 sets
43 Giancarlo Stanton/Aaron Judge, New York Yankees
44 Mookie Betts/Andrew Benintendi, Boston Red Sox
45 Kris Bryant/Anthony Rizzo, Chicago Cubs
46 Clayton Kershaw/Cody Bellinger, Los Angeles Dodgers
47 Jose Altuve/Carlos Correa, Houston Astros
48 Bryce Harper/Max Scherzer, Washington Nationals
Set 9 – New Kids on the Field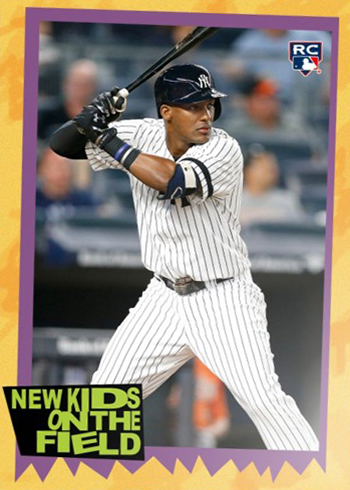 Date Available: March 8-15
Inspiration: 1989 Topps New Kids on the Block
Print Run: 466 sets
49 Rafael Devers, Boston Red Sox
50 Miguel Andujar, New York Yankees
51 Amed Rosario, New York Mets
52 Clint Frazier, New York Yankees
53 Rhys Hoskins, Philadelphia Phillies
54 Victor Robles, Washington Nationals
Set 10 – Free Agent Signings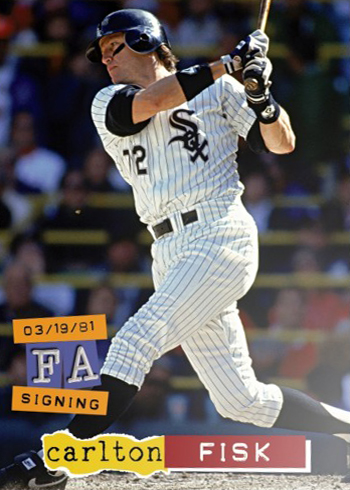 Date Available: March 15-22
Inspiration: 1994 Topps Stadium Club Baseball
Print Run: 320 set
55 Mike Piazza, New York Mets
56 Nolan Ryan, Houston Astros
57 Carlton Fisk, Chicago White Sox
58 Ivan Rodriguez, Detroit Tigers
59 Roberto Alomar, Cleveland Indians
60 Roger Clemens, Toronto Blue Jays
Set 11 – Top International Signings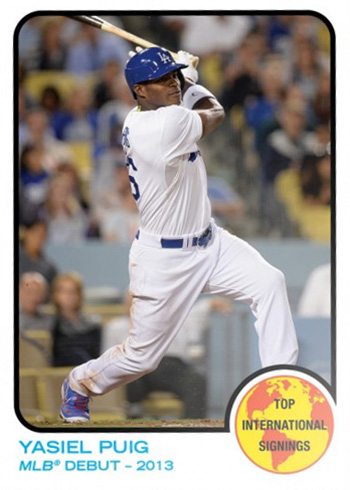 Date Available: April 5-12
Inspiration: 1973 Topps Baseball "World Series"
Print Run: 1,720 sets
61 Shohei Ohtani, Los Angeles Angels
62 Ichiro, Seattle Mariners
63 Yu Darvish, Texas Rangers
64 Kenta Maeda, Los Angeles Dodgers
65 Yasiel Puig, Los Angeles Dodgers
66 Jose Abreu, Chicago White Sox
Set 12 – Then and Now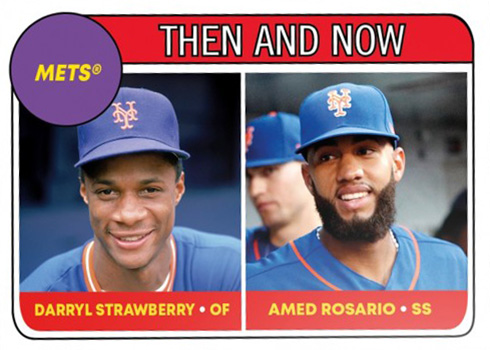 Date Available: April 5-12
Inspiration: 1969 Topps Baseball "Rookie Stars"
Print Run: 1,894
67 Shohei Ohtani/Nolan Ryan, Los Angeles Angels
68 Rafael Devers/David Ortiz, Boston Red Sox
69 Amed Rosario/Darryl Strawberry, New York Mets
70 Rhys Hoskins/Chase Utley, Philadelphia Phillies
71 Chance Sisco/Cal Ripken, Baltimore Orioles
72 Ozzie Albies/Chipper Jones, Atlanta Braves
Set 13 – International Games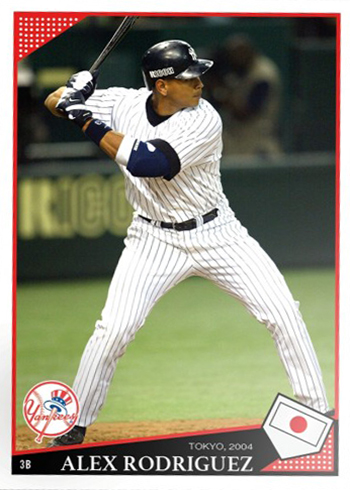 Date Available: April 26-May 3
Inspiration: 2009 Topps Series 1 World Baseball Classic
Print Run: 384
73 Derek Jeter, New York Yankees
74 David Ortiz, Boston Red Sox
75 Ichiro Suzuki, Seattle Mariners
76 Clayton Kershaw, Los Angeles Dodgers
77 Mike Piazza, New York Mets
78 Alex Rodriguez, New York Yankees
Set 14 – Baseball Galaxy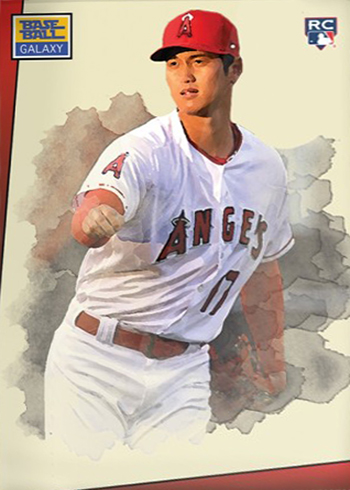 Date Available: May 3-10
Inspiration: 1993 Topps Star Wars Galaxy
Print Run: 2,289
79 Shohei Ohtani, Los Angeles Angels
80 Aaron Judge, New York Yankees
81 Mike Trout, Los Angeles Angels
82 Kris Bryant, Chicago Cubs
83 Bryce Harper, Washington Nationals
84 Clayton Kershaw, Los Angeles Dodgers
Set 15 – Hardball Royalty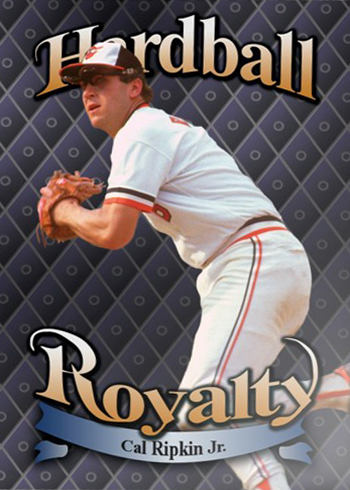 Date Available: May 17-24
Inspiration: 1998-99 Topps Basketball Roundball Royalty
Print Run: 835
85 Mike Trout, Los Angeles Angels
86 Hank Aaron, Atlanta Braves
87 Nolan Ryan, Houston Astros
88 Albert Pujols, Los Angeles Angels
89 Cal Ripken Jr., Baltimore Orioles
90 Bryce Harper, Washington Nationals
Set 16 – 1954-55 Hockey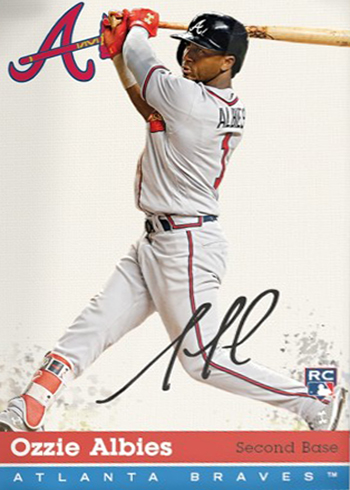 Date Available: May 31-June 7
Inspiration: 1954-55 Topps Hockey
Print Run: 1,694
91 Ozzie Albies, Atlanta Braves
92 Kris Bryant, Chicago Cubs
93 Gleyber Torres, New York Yankees
94 Mookie Betts, Boston Red Sox
95 Jose Altuve, Houston Astros
96 Francisco Lindor, Cleveland Indians
Set 17 – 1977 Topps Baseball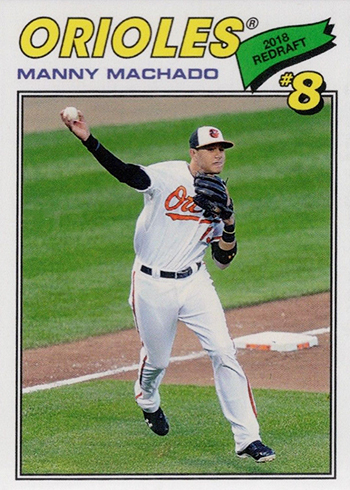 Date Available: June 7-14
Inspiration: 1977 Topps Baseball
Print Run: 1,502
97 Mike Trout, Los Angeles Angels
98 Bryce Harper, Washington Nationals
99 Aaron Judge, New York Yankees
100 Kris Bryant, Chicago Cubs
101 Mookie Betts, Boston Red Sox
102 Francisco Lindor, Cleveland Indians
103 Carlos Correa, Houston Astros
104 Manny Machado, Baltimore Orioles
Set 18 – 1977-78 Topps England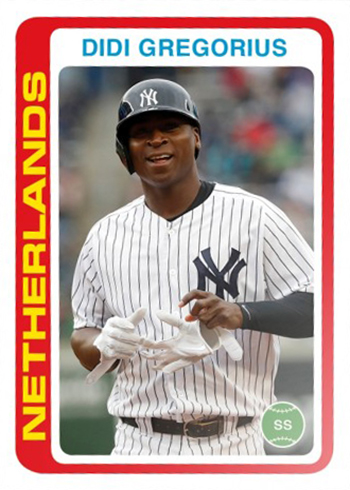 Date Available: June 14-21
Inspiration: 1977-78 Topps England Soccer
Print Run: 1,672
105 Ronald Acuna, Atlanta Braves
106 Albert Pujols, Los Angeles Angels
107 Shohei Ohtani, Los Angeles Angels
108 Francisco Lindor, Cleveland Indians
109 Ozzie Albies, Atlanta Braves
110 Didi Gregorius, New York Yankees
111 Bryce Harper, Washington Nationals
Set 19 – Jurassic Park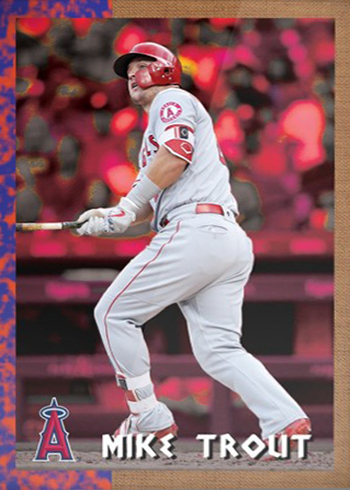 Date Available: June 21-28
Inspiration: 1993 Topps Jurassic Park
Print Run: 516
112 Mike Trout, Los Angeles Angels
113 Jose Altuve, Houston Astros
114 Freddie Freeman, Atlanta Braves
115 Joey Votto, Cincinnati Reds
116 Yadier Molina, St. Louis Cardinals
117 Brett Gardner, New York Yankees
Set 20 – American Gladiators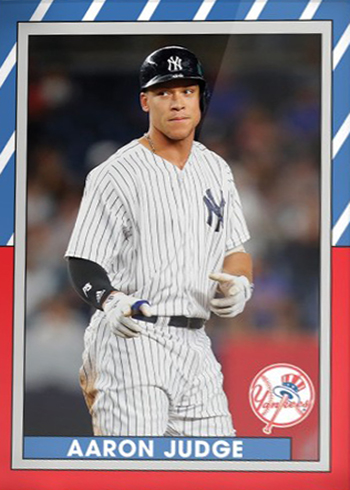 Date Available: June 28-July 5
Inspiration: 1991 Topps American Gladiators
Print Run: 691
118 Aaron Judge, New York Yankees
119 Kris Bryant, Chicago Cubs
120 Bryce Harper, Washington Nationals
121 Cody Bellinger, Los Angeles Dodgers
122 Mookie Betts, Boston Red Sox
123 Justin Verlander, Houston Astros
Set 21 – A-Team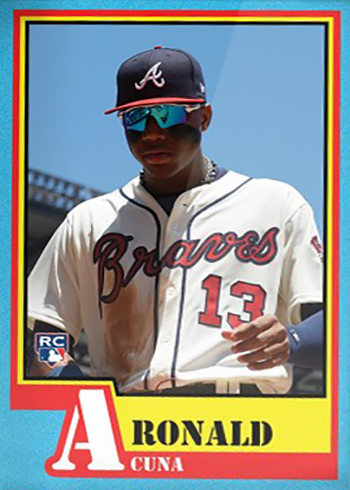 Date Available: July 5-12
Inspiration: 1983 Topps A-Team
Print Run: 872
124 Ronald Acuna, Atlanta Braves
125 Miguel Andujar, New York Yankees
126 Ozzie Albies, Atlanta Braves
127 Jose Altuve, Houston Astros
128 Nolan Arenado, Colorado Rockies
129 Jake Arrieta, Philadelphia Phillies
Set 22 – 1969 Topps All-Stars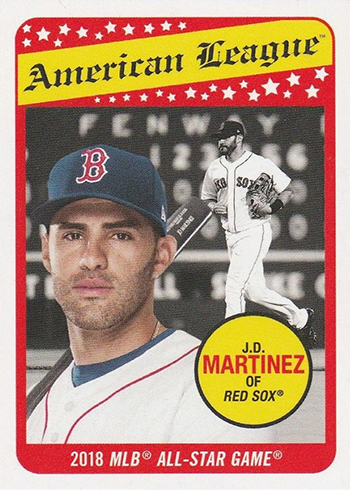 Date Available: July 12-19
Inspiration: 1969 Topps Baseball "All-Stars"
Print Run: 1,198
130 Mike Trout, Los Angeles Angels
131 Bryce Harper, Washington Nationals
132 Aaron Judge, New York Yankees
133 Gleyber Torres, New York Yankees
134 Ozzie Albies, Atlanta Braves
135 J.D. Martinez, Boston Red Sox
Set 23 – 1st MLB ASG Selection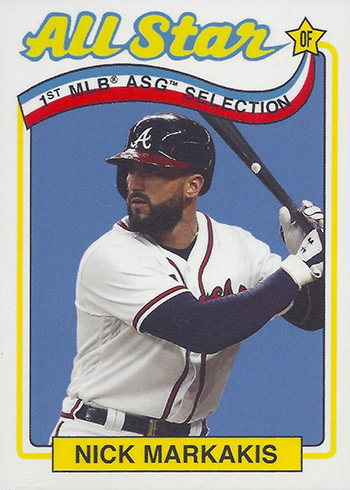 Date Available: July 19-26
Inspiration: 1989 Topps Baseball "All-Stars"
Print Run: 793
136 Ozzie Albies, Atlanta Braves
137 Gleyber Torres, New York Yankees
138 Alex Bregman, Houston Astros
139 Javier Baez, Chicago Cubs
140 Nick Markakis, Atlanta Braves
141 Aaron Nola, Philadelphia Phillies
Set 24 – Three's Company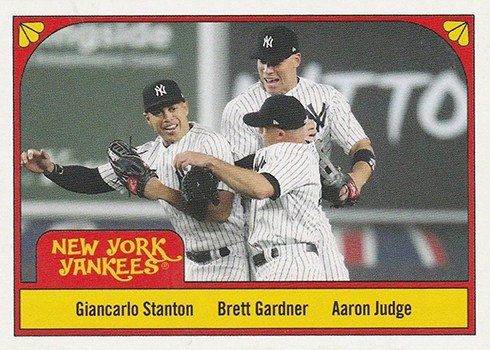 Date Available: July 26-August 2
Inspiration: 1978 Topps Three's Company
Print Run: 899
142 Mookie Betts/Andrew Benintendi/Jackie Bradley Jr., Boston Red Sox
143 Ben Zobrist/Anthony Rizzo/Kirs Bryant, Chicago Cubs
144 Aaron Judge/Giancarlo Stanton/Brett Gardner, New York Yankees
145 Shohei Ohtani/Mike Trout/Justin Upton, Los Angeles Angels
146 Alex Bregman/Carlos Correa/Jose Altuve, Houston Astros
147 Johan Camargo/Ozzie Albies/Ronald Acuna, Atlanta Braves
Set 25 – Hall of Fame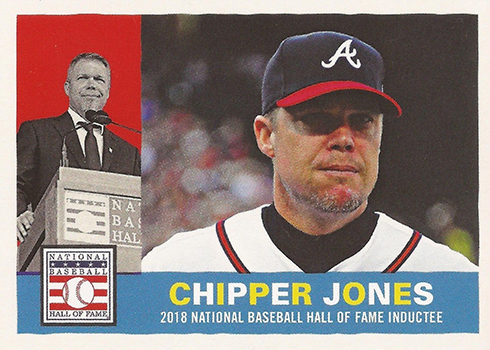 Date Available: August 2-9
Inspiration: 1960 Topps Baseball
Print Run: 679
148 Chipper Jones, Atlanta Braves
149 Jim Thome, Cleveland Indians
150 Jack Morris, Detroit Tigers
151 Alan Trammell, Detroit Tigers
152 Vladimir Guerrero, Los Angeles Angels
153 Trevor Hoffman, San Diego Padres
Set 26 – Shredders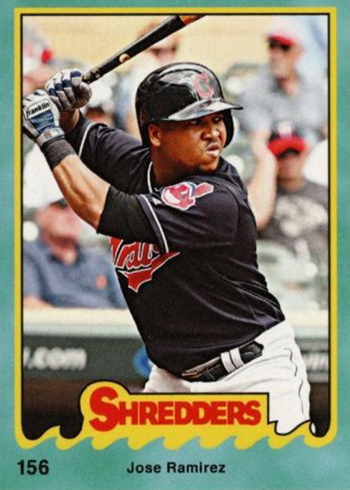 Date Available: August 9-16
Inspiration: 1978 Topps Jaws 2
Print Run: 658
154 Mike Trout, Los Angeles Angels
155 Giancarlo Stanton, New York Yankees
156 Jose Ramirez, Cleveland Indians
157 Bryce Harper, Washington Nationals
158 Ozzie Albies, Atlanta Braves
159 Rhys Hoskins, Philadelphia Phillies
Set 27 – 1959 Topps Baseball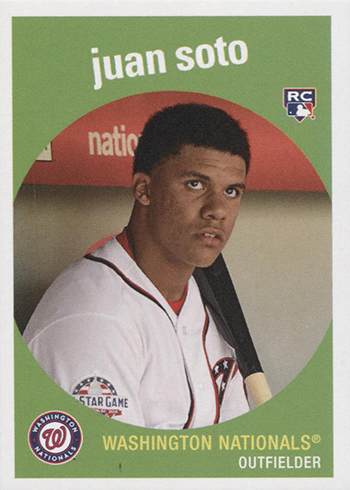 Date Available: August 16-23
Inspiration: 1959 Topps Baseball
Print Run: 1,588
160 Ronald Acuna Jr., Atlanta Braves
161 Miguel Andujar, New York Yankees
162 Juan Soto, Washington Nationals
163 Matt Carpenter, St. Louis Cardinals
164 Jose Ramirez, Cleveland Indians
165 Javier Baez, Chicago Cubs
Set 28 – Nicknames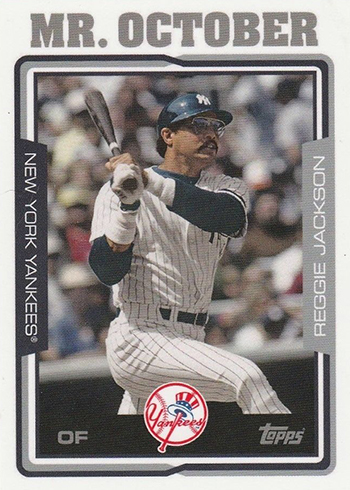 Date Available: August 23-30
Inspiration: 2005 Topps Baseball
Print Run: 571
166 Babe Ruth, New York Yankees
167 Frank Thomas, Chicago White Sox
168 Reggie Jackson, New York Yankees
169 David Ortiz, Boston Red Sox
170 Ryne Sandberg, Chicago Cubs
171 Ozzie Smith, St. Louis Cardinals
Set 29 – 1960 Topps Baseball "Fork & Knuckler"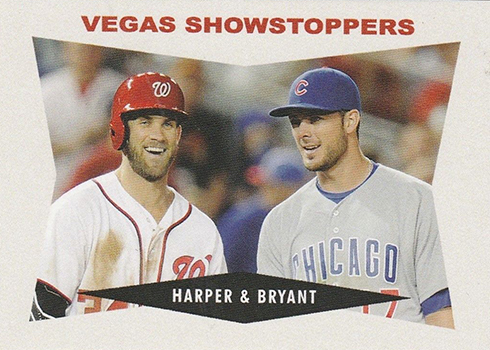 Date Available: August 30-September 6
Inspiration: 1960 Topps Baseball "Fork & Knuckler"
Print Run: 1,029
172 Mike Trout, Los Angeles Angels/Aaron Judge, New York Yankees
173 Juan Soto, Washington Nationals/Ronald Acuna Jr., Atlanta Braves
174 Gleyber Torres, New York Yankees/Shohei Ohtani, Los Angeles Angels
175 Bryce Harper, Washington Nationals/Kris Bryant, Chicago Cubs
176 Max Scherzer, Washington Nationals/Chris Sale, Boston Red Sox
177 Matt Carpenter, St. Louis Cardinals/Jose Ramirez, Cleveland Indians
Set 30 – 1963 Topps Football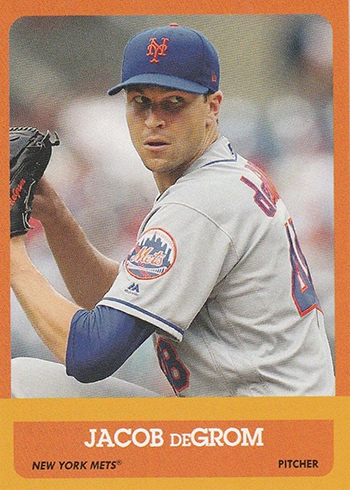 Date Available: September 6-13
Inspiration: 1963 Topps Football
Print Run: 848
178 Bryce Harper, Washington Nationals
179 Shohei Ohtani, Los Angeles Angels
180 Miguel Andujar, New York Yankees
181 David Bote, Chicago Cubs
182 Francisco Lindor, Cleveland Indians
183 Jacob deGrom, New York Mets
Set 31 – 1961 Topps Baseball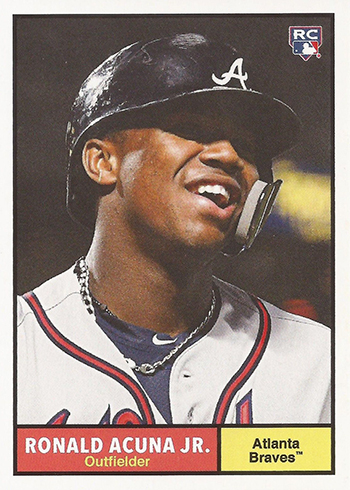 Date Available: September 13-20
Inspiration: 1961 Topps Baseball
Print Run: 1,172
184 Juan Soto, Washington Nationals
185 Mike Trout, Los Angeles Angels
186 Kris Bryant, Chicago Cubs
187 Ronald Acuna Jr., Atlanta Braves
188 Justin Verlander, Houston Astros
189 J.D. Martinez, Boston Red Sox
Set 32 – Award Contenders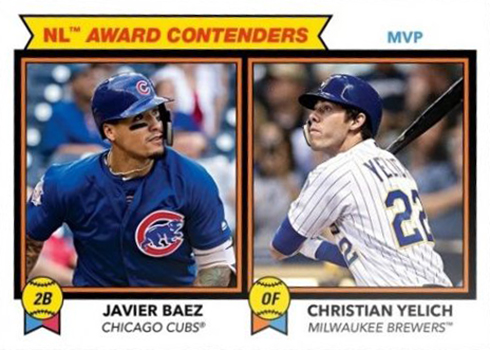 Date Available: September 20-27
Inspiration: 1978 Topps Football "League Leaders"
Print Run: 1,090
190 Miguel Andujar, New York Yankees/Shohei Ohtani, Los Angeles Angels
191 Ronald Acuna Jr., Atlanta Braves/Juan Soto, Washington Nationals
192 J.D. Martinez, Boston Red Sox/Mike Trout, Los Angeles Angels
193 Javier Baez, Chicago Cubs/Christian Yelich, Milwaukee Brewers
194 Jacob deGrom, New York Mets/Max Scherzer, Washington Nationals
195 Chris Sale, Boston Red Sox/Blake Snell, Tampa Bay Rays
Set 33 – Division Winners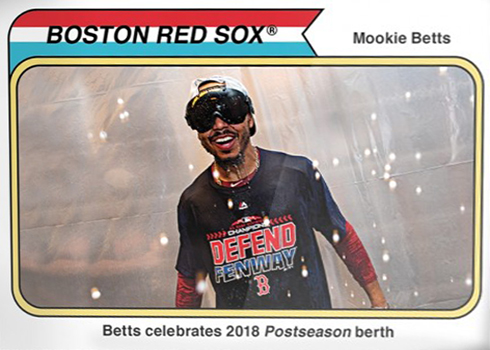 Date Available: September 27-October 4
Inspiration: 1974 Topps Baseball "'73 World Series"
Print Run: 477
196 Mookie Betts, Boston Red Sox
197 Francisco Lindor, Cleveland Indians
198 Alex Bregman, Houston Astros
199 Ronald Acuna Jr., Atlanta Braves
200 Christian Yelich, Milwaukee Brewers
201 Walker Buehler, Los Angeles Dodgers
Set 34 – Rookies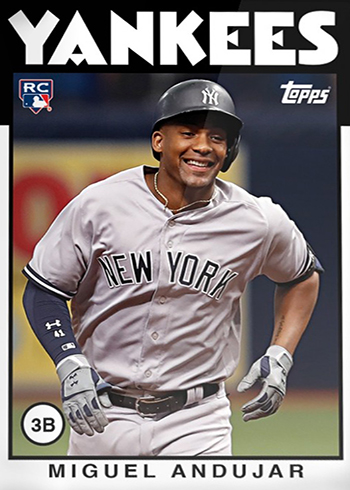 Date Available: October 4-11
Inspiration: 1986 Topps Baseball
Print Run: 1,371
202 Ronald Acuna Jr., Atlanta Braves
203 Ozzie Albies, Atlanta Braves
204 Gleyber Torres, New York Yankees
205 Miguel Andujar, New York Yankees
206 Walker Buehler, Los Angeles Dodgers
207 David Bote, Chicago Cubs
Set 35 – 1964 Topps Baseball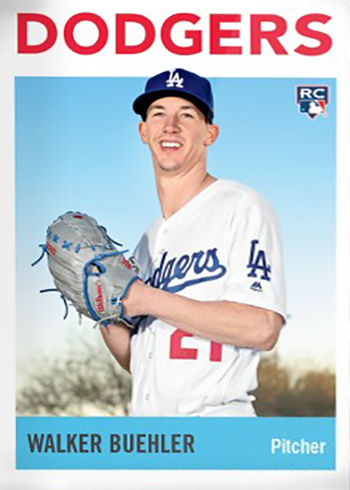 Date Available: October 11-18
Inspiration: 1964 Topps Baseball
Print Run: 875
208 Walker Buehler, Los Angeles Dodgers
209 Ronald Acuna Jr., Atlanta Braves
210 Aaron Judge, New York Yankees
211 George Springer, Houston Astros
212 Brock Holt, Boston Red Sox
213 Christian Yelich, Milwaukee Brewers
Set 36 – 1995 Topps Baseball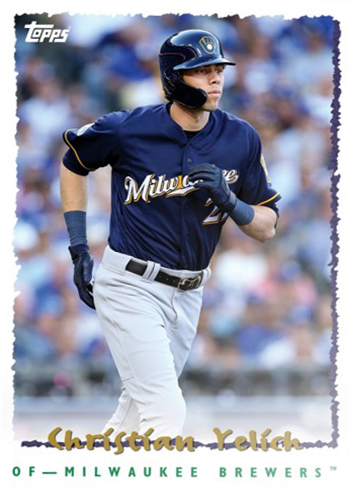 Date Available: October 18-25
Inspiration: 1995 Topps Baseball
Print Run: TBA
214 Alex Bregman, Houston Astros
215 Christian Yelich, Milwaukee Brewers
216 Walker Buehler, Los Angeles Dodgers
217 Mookie Betts, Boston Red Sox
218 Derek Jeter, New York Yankees
219 Kris Bryant, Chicago Cubs
Set 37 – 1963 Topps Baseball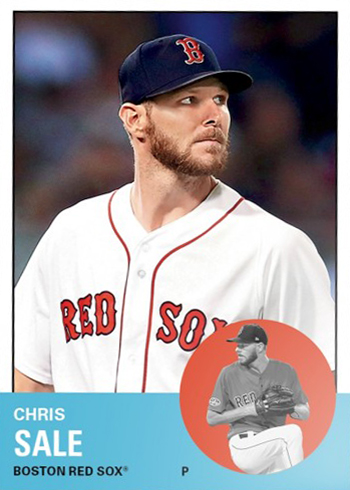 Date Available: October 25-November 1
Inspiration: 1963 Topps Baseball
Print Run: 756 sets
220 Clayton Kershaw, Los Angeles Dodgers
221 Chris Sale, Boston Red Sox
222 Justin Verlander, Houston Astros
223 Walker Buehler, Los Angeles Dodgers
224 Miguel Andujar, New York Yankees
225 Ozzie Albies, Atlanta Braves
Set 38 – Season Highlights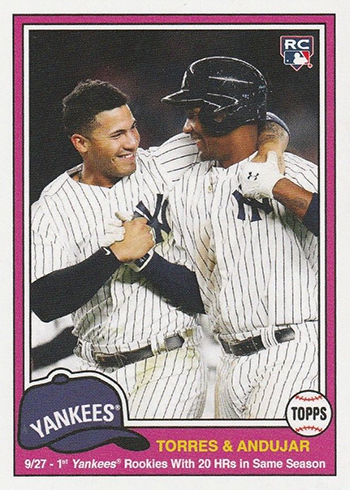 Date Available: November 1-8
Inspiration: 1981 Topps Baseball
Print Run: 667 sets
226 Boston Red Sox
227 David Bote, Chicago Cubs
228 Bryce Harper, Washington Nationals
229 Shohei Ohtani, Los Angeles Angels
230 Gleyber Torres/Miguel Andujar, New York Yankees
231 Ronald Acuna Jr., Atlanta Braves
Set 39 – Retired Stars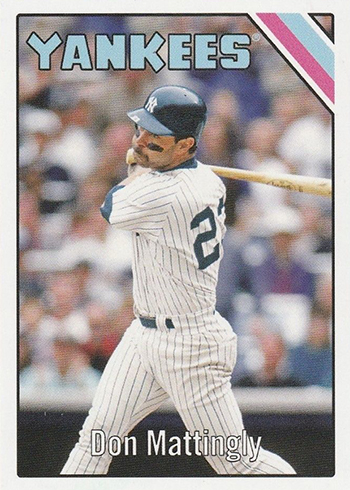 Date Available: November 8-15
Inspiration: 1975-76 Topps Basketball
Print Run: 475 sets
232 Don Mattingly, New York Yankees
233 Rickey Henderson, Oakland Athletics
234 Hank Aaron, Atlanta Braves
235 Cal Ripken Jr., Baltimore Orioles
236 Sandy Koufax, Los Angeles Dodgers
237 Reggie Jackson, New York Yankees
Set 40 – 2017/2018 Award Winners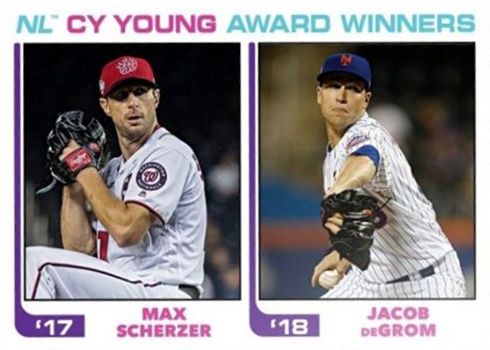 Date Available: November 15-22
Inspiration: 1982 Topps Baseball "League Leaders"
Print Run: 756 sets
238 Aaron Judge, New York Yankees/Shohei Ohtani, Los Angeles Angels
239 Cody Bellinger, Los Angeles Dodgers/Ronald Acuna Jr., Atlanta Braves
240 Corey Kluber, Cleveland Indians/Blake Snell, Tampa Bay Rays
241 Max Scherzer, Washington Nationals/Jacob deGrom, New York Mets
242 Jose Altuve, Houston Astros/Mookie Betts, Boston Red Sox
243 Giancarlo Stanton, Miami Marlins/Christian Yelich, Milwaukee Brewers
Set 41 – Top Fielders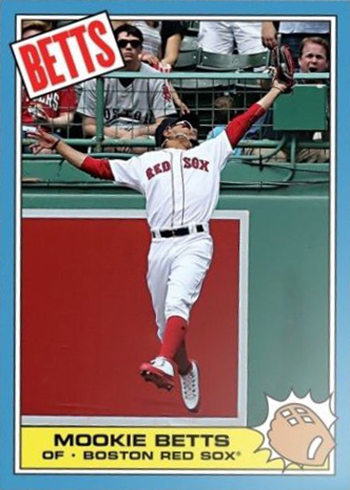 Date Available: November 29-December 6
Inspiration: 1985 Topps Rocky IV
Print Run: TBA
244 Mike Trout, Los Angeles Angels
245 Mookie Betts, Boston Red Sox
246 Aaron Judge, New York Yankees
247 Javier Baez, Chicago Cubs
248 Ronald Acuna Jr., Atlanta Braves
249 Matt Chapman, Oakland Athletics
Set 42 – Rookie Pitchers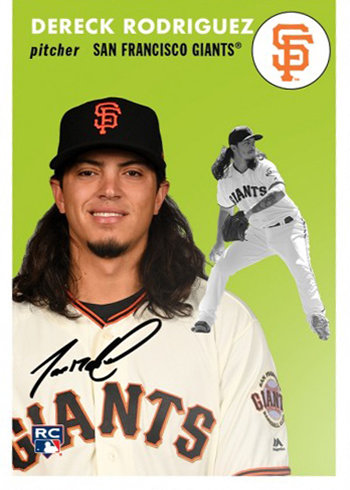 Date Available: December 6-13
Inspiration: 1954 Topps Baseball
Print Run: TBA
250 Shohei Ohtani, Los Angeles Angels
251 Walker Buehler, Los Angeles Dodgers
252 Jack Flaherty, St. Louis Cardinals
253 Ryan Yarbrough, Tampa Bay Rays
254 A.J. Minter, Atlanta Braves
255 Dereck Rodriguez, San Francisco Giants
Team Sets