The internet was abuzz yesterday about Eros, aka Starfox, appearing in a post-credit scene of the Eternals. Mostly because it was reported a month early. Now, I love a good spoiler, but, MCU fans, well, not so much. Spoilers aside, what was also very immediate was the reaction to the secondary market. With that in mind, here are Four Key Eros Books that you need to be on your radar.
1. She-Hulk #6
This particular book has been popular for a while now as the She-Hulk series is in development. Still, with Starfox now apparently officially in the MCU it picked up some more interest. Published in May of 2006, this controversial issue is centered around the sexual assault trial of the cosmic being when he is accused of seducing a woman with his powers. As early as last week it was selling for around $10, but it's now in the $25 range.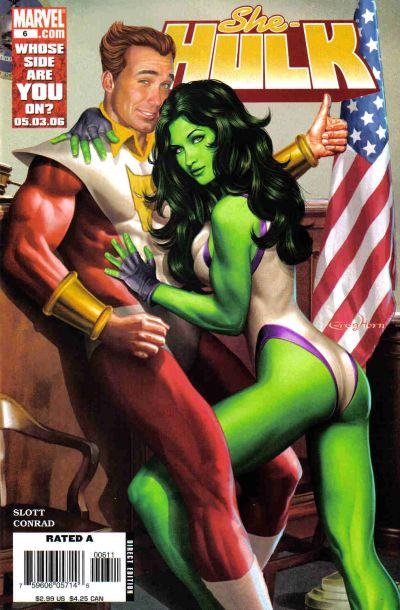 2. Avengers #232
Avengers #232 hit shelves in June of 1983, and that is when Wasp gives Eros the name Starfox. He also happens to join the Avengers in this issue as well. Truth be known, this book has probably been sitting in more than a few long boxes since '83, but now is this time to dig it out. Depending on the condition, of course, this book can range in price from $25 to $80. High-grade examples will fetch more.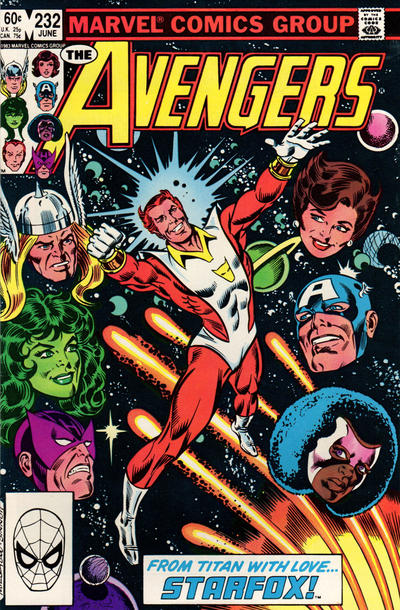 3. Captain Marvel #27
Before he was Starfox, Eros, made his first full appearance in Captain Marvel #27. This book hit shelves in June of 1973 and also features the second appearance of Drax, as well as the third appearance of Eros brother, Thanos. Nicer copies of this book can typically be had for somewhere in the $80 to $125 range.
4. Iron Man #55
The last of our Four Key Eros Books is Iron Man #55. Readers find the first glimpses of Eros here in a cameo, but that is not all this book offers. Iron Man #55 gives readers the first appearances of Thanos, Kronos, Mentor, Drax, and the Blood Brothers as well. This Bronze Age classic by Jim Starlin is a must-have for many reasons. Expect to pay up for it as it will be on everyone's want list.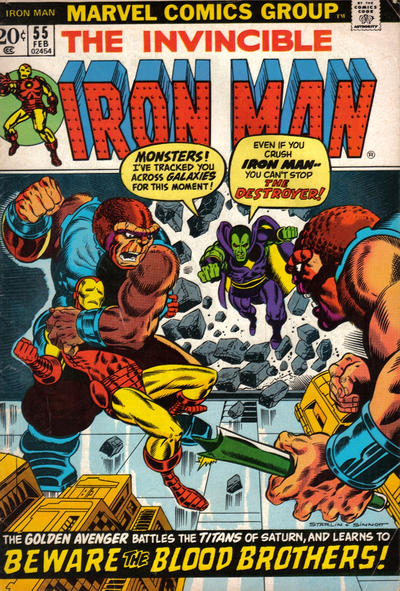 Thanks for checking out our Four Key Eros Books list. Fans of Halloween should check out the latest CBCS Horror Movie Covers list as well. Otherwise, head over to the CBCS homepage to get started on your next submission.