2023 Cryptozoic Outlander Season 5 Trading Cards Details
2023 Cryptozoic Outlander Season 5 trading cards arrive around three years after the last seasonal set. The world's changed a lot in that time, resulting in delays both in the hobby and on television. However, the format of the release is a familiar one compared to past Outlander releases. This includes the promise of an autograph and memorabilia card per box.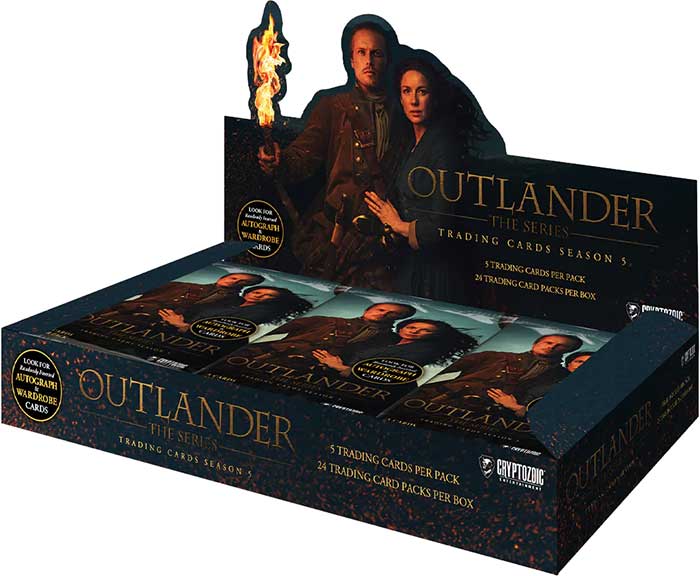 2023 Cryptozoic Outlander Season 5 Checklist Overview
The base set breaks down the fifth season over 72 cards. Each uses images from the show, recapping key moments. Parallels include Silver Foil (1:3 packs), Gold Foil (1:8 packs), Red Foil (1:30 packs), and Printing Plates.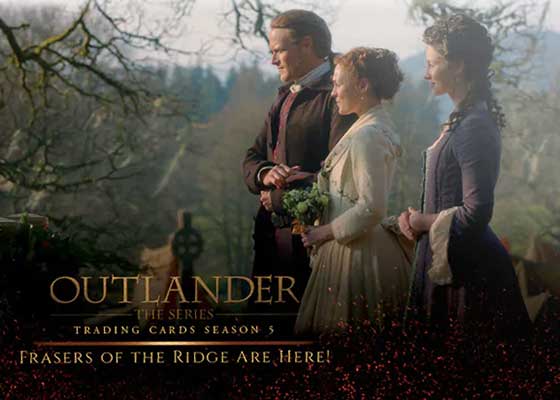 Autographs return, although the list of signers likely won't be known until much closer to the set's release. Each of Cryptozoic's other Outlander sets have included a strong mix of leads and supporting stars.
Wardrobe cards feature pieces of costume material.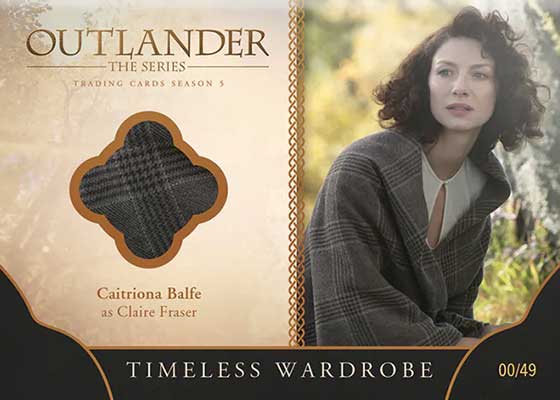 The checklist includes four other insert sets.
Kids and Critters showcases nine different youngsters and animals from the show.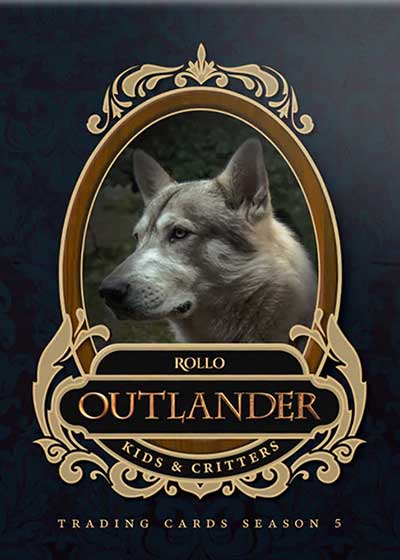 Time Travelers look at characters who weave in and out of different periods.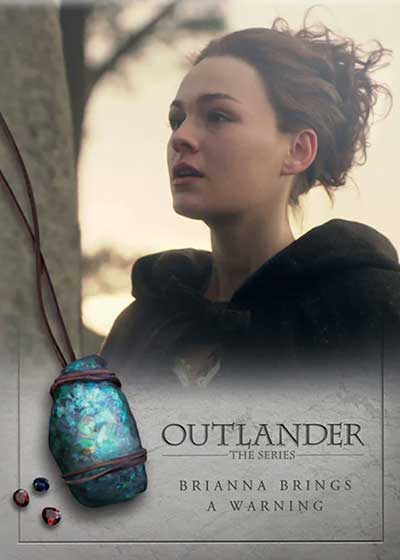 Never My Love finds its inspiration in the 1960s, matching up with Claire's fantasy in the show.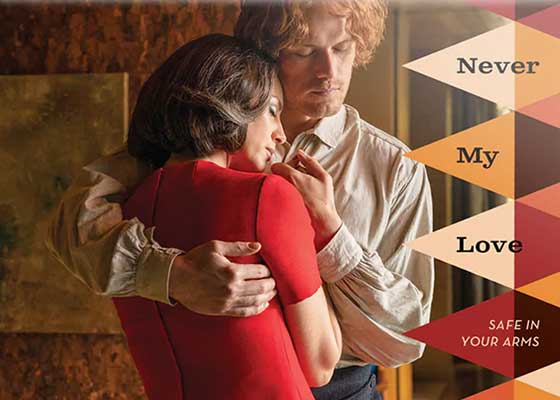 Nine Stand for All cards go together to form a puzzle.
Cryptozoic is doing two binders for the product, each with its own exclusive Wardrobe card that's not in packs.
2023 Cryptozoic Outlander Season 5 trading cards at a glance:
Cards per pack: 5
Packs per box: 24
Boxes per case: TBA
Set size: 72 cards
Release date (subject to change): TBA
What to expect in a hobby box:
Autographs – 1
Memorabilia Cards – 1
Silver Foil – 8
Gold Foil – 3
The Cryptozoic Outlander Season 5 checklist will be up as soon as it's available, likely shortly before the cards come out.