Market Watch: Outlander Season 3 Caitriona Balfe Autographs and Memorabilia Cards – Beckett Pricing Insider
Since 2014, Outlander has captivated television audiences with its unique premise, intriguing characters, elaborate costumes, and scenic backdrops. Over the course of four seasons, the show has gained a huge, passionate following. How might all those elements of this show translate well into trading cards?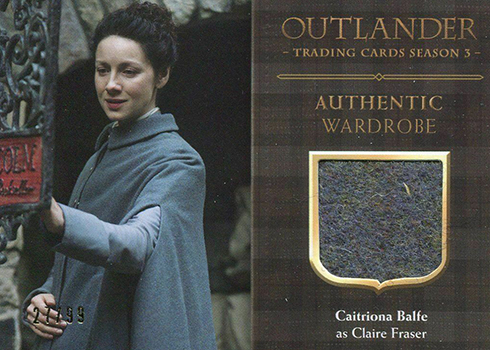 Cryptozoic has been answering that question with three sets now. And just like the show, the trading card line has developed a wildly passionate audience. In the first two seasonal sets, the autographs and costume cards created a frenzy of secondary market activity (rivalling that of even Star Wars). With the recent release of 2019 Cryptozoic Outlander Season 3, that trend continues.
This set is the first to include autograph of lead star Caitriona Balfe. She has appeared throughout the previous releases on everything from base cards to inserts to a variety of memorabilia cards. However, she had been one of the only main actors Cryptozoic hadn't been able to get to sign. The autographs are scarce. Combine that with both her popularity and the show's immense fandom and you've got the recipe for a massive card. Because it's still early and there isn't a lot to go with it, it may be a bit before a more firm value is established for the card.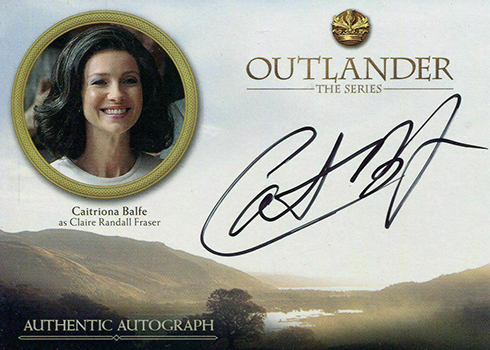 Balfe's autographs and wardrobes are currently popular items on the secondary market. Here are highlights of some early sales from the Season 3 set featuring the actress.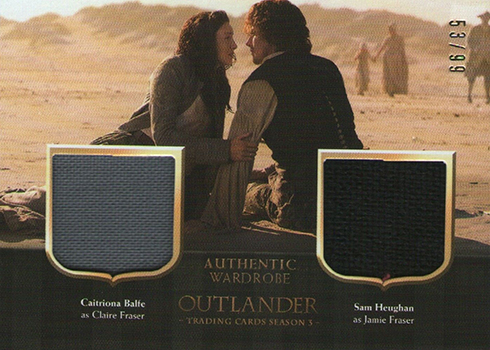 Autographs
Wardrobe Cards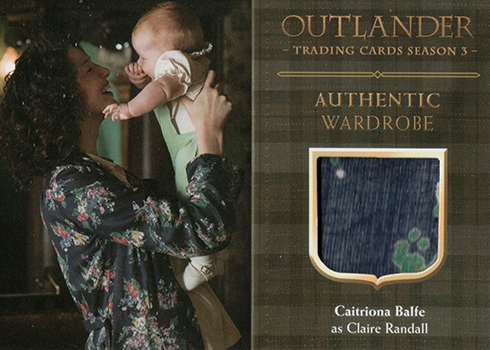 #M2 – $100
#M10 /99 – $110
#M17 – $120
Dual Wardrobe Cards
#DM3 ( with Sam Heughan) /99 – $180