CBCS About Last Night: 4/9/21
The collectibles market right now is about as clear as mud. There is a ton of speculation that you need to decipher. Of course, hype from Hollywood studios about this character or that one is adding fuel to the fire. Then there are the classics that have been mainstays of the hobby. Here in the CBCS About Last Night: 4/9/21 edition we're going to give you a little of all that.
Giant-Sized X-Men #1 CBCS 7.5 Sold for $5,225
This book has been hot for a while and the realized prices in just about every grade have been climbing. The book is full of first appearances, sound effects (well kind of), and of course, the introduction of the new X-Men. It's a classic in every sense of the word. The CBCS 9.8 copy pictured below sold back in 2017 for $7,170 at Heritage Auction, but the market for this book has skyrocketed since then.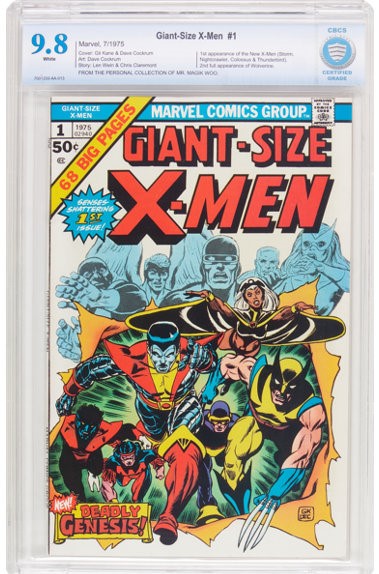 Amazing Spider-Man #50 CBCS 5 Sold For $1,250
Back in February, a CBCS 9.6 copy of this book sold for $17,500. So, this CBCS 5 copy checking in at $1,250 shows quite the discrepancy in prices. Amazing Spider-Man #50 does feature the first appearance of Wilson Fisk, a.k.a Kingpin, so it will always be an in-demand book. With that being said, you have to collect what's right for you. If paying for a high-grade copy is in your budget, then by all means. However, if it makes sense for you to grab a low-grade or raw copy then that's alright too.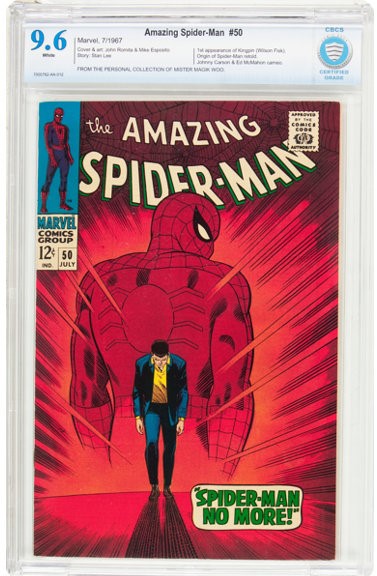 TALES OF SUSPENSE #39 CBCS 7.5 Sold for $25,999
Again, another classic here with Tales of Suspense #39. This book is the debut of Iron Man and his Model 1 armor. It's also the debut of Wong-Chu, Iron Man's first enemy. However, the real story here is that this exact copy sold at Heritage Auction last May for $14,400. What a difference a year makes.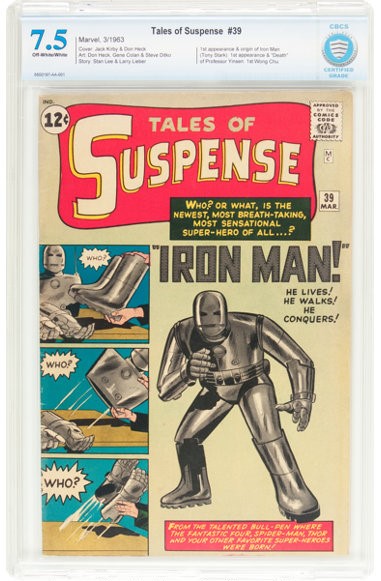 Thanks for checking out the CBCS About Last Night: 4/9/21 edition. Let us know in the comments what books you were watching last night. If you missed yesterday's edition you can check it out here. Finally, don't forget that you can save 10% off your orders of 10 books or more all April long with code SAVETEN at checkout.