2022 Panini Flawless Collegiate Football Checklist and Details
2022 Panini Flawless Collegiate Football takes a lot of the same elements of its NFL counterpart. That means ultra high-end content highlighted by things like autographs and small print runs. It's also home to gem cards, one of the brand's staples since the first Flawless release nearly a decade ago.
For this release, hobby boxes include 10 total cards: six autographs, two memorabilia cards and a pair of base cards or parallels.
2022 Panini Flawless Collegiate Football Checklist Overview
The main set features 90 base cards and mixes members of the 2022 draft class with veteran stars and greats from the past. All of these, as well as their parallels, come with a gem in them to give them an elevated appeal.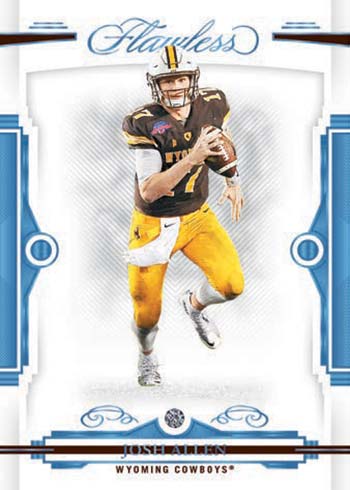 Rookie Patch Autographs are one of the key hit components. Signed on-card, the memorabilia swatches for these are all oversized. Parallels include patches from conference and bowl logos.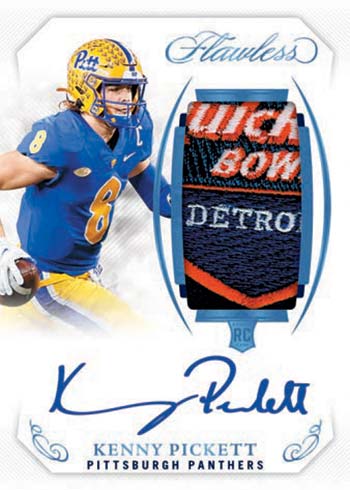 The first-year theme continues in both Rookie Autographs and Rookie Team Slogan Signatures, which use die-cut letters as a way to display memorabilia.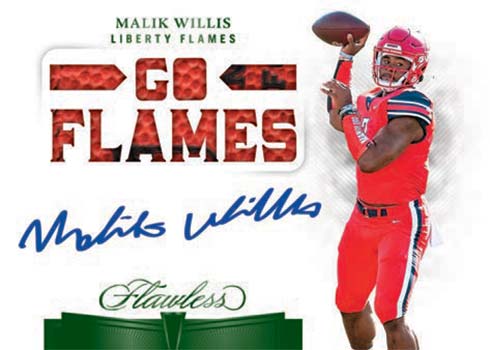 Patch Autographs cover players from a several decades and multiple eras. Dual Patch Autographs take a similar approach only with a pair of swatches.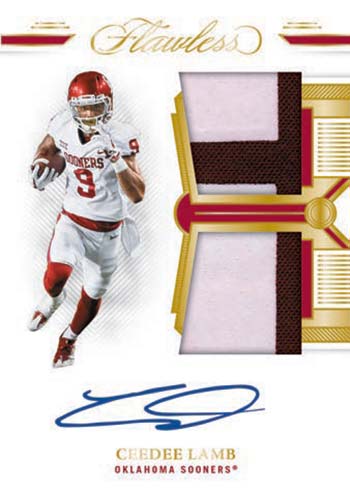 For those looking for oversized memorabilia from a mix of players, Star Swatch Signatures make another appearance in Flawless.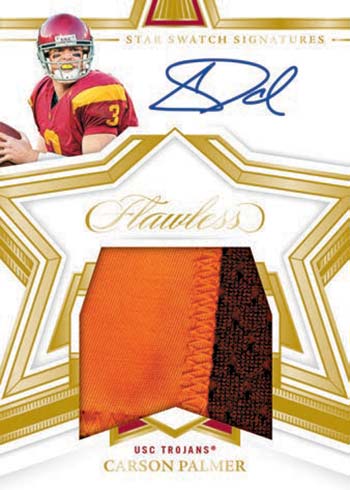 Dual Autographs have on-card ink from two players connected by school ties.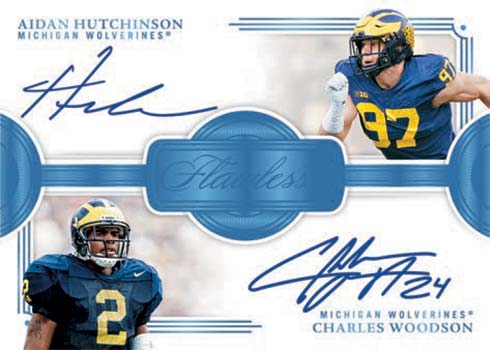 The base set isn't the only place to find gem card. Player Team Gems highlight a player alongside a school logo that is outlined with several stones.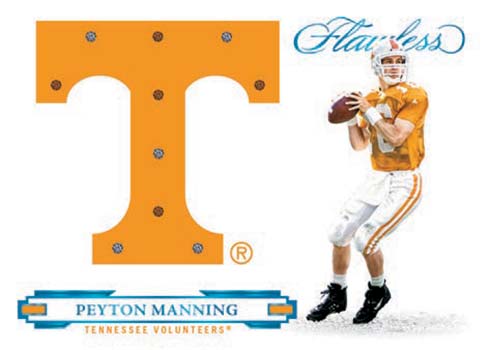 2022 Panini Flawless Collegiate Football cards at a glance:
Cards per pack: Hobby – 10
Packs per box: Hobby – 1
Boxes per case: Hobby – 2
Set size:138 cards
Release date: December 2, 2022
Shop for 2022 Panini Flawless Collegiate Football boxes on eBay:
What to expect in a hobby box:
Autographs – 6
Memorabilia Cards – 2
Base Cards or Parallels – 2
2022 Panini Flawless Collegiate Football Checklist
You can also download a customizable spreadsheet copy of the checklist:
Updates to previous years that are in the product are all on the spreadsheet file.
Please note that print runs for cards without serial numbers have not been announced.
Recent Panini Flawless Collegiate Football releases: