2021 Panini Mosaic Baseball Checklist, Team Set Lists and Details
2021 Panini Mosaic Baseball is the first time collectors will find the line as its own release in the sport. The patterned parallels have been used before. Mosaic was also part of the anthology-style 2020 Panini Chronicles Baseball that offered a taste of several brands. Now, it's flying solo.
Besides the cornerstone parallel and color that comes with virtually every chromium release, 2021 Mosaic is relatively heavy on autographs with three per hobby box.

2021 Panini Mosaic Baseball Checklist Overview
Mosaic Baseball has a 280-card base set. Veterans and rookies are both featured along with some stars from the past.
Hobby packs have eight total parallels. Silver Prizms, which have the familiar rainbow background, are five per hobby box. Mosaic parallels are where the additional pattern comes in. Mosaic Red are the most common of these in hobby, landing two per box.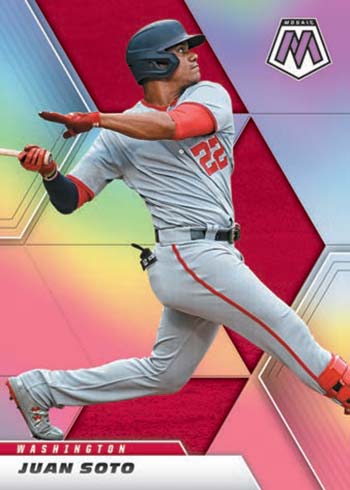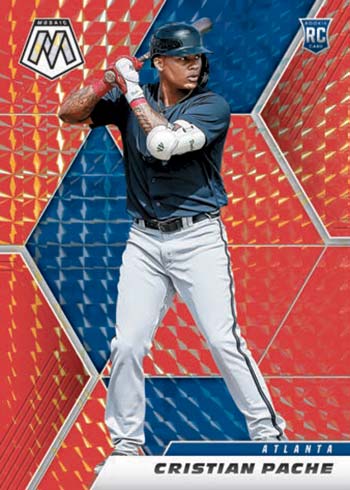 Choice boxes are the exclusive home to Fusion Red and Yellow, Black Gold, Nebula and Peacock parallels. Quick Pitch uses a circular pattern to display many of its parallels.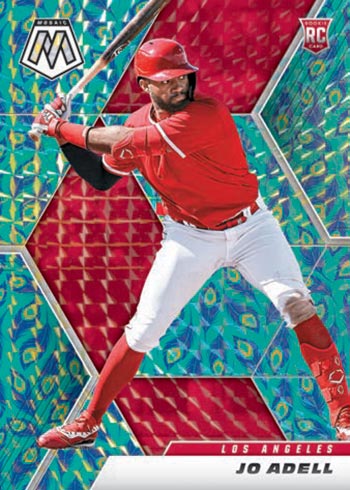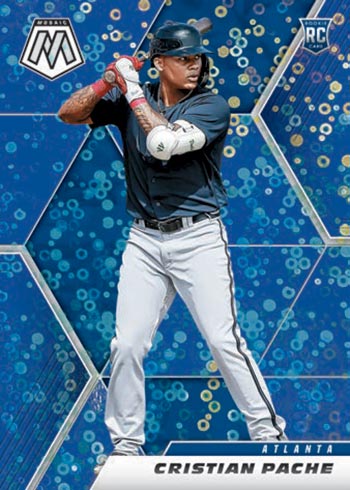 No matter the sport, Mosaic has quickly carved out a niche for going heavy on inserts, some more common than others.
International Men of Mastery has 15 players from different corners of the globe.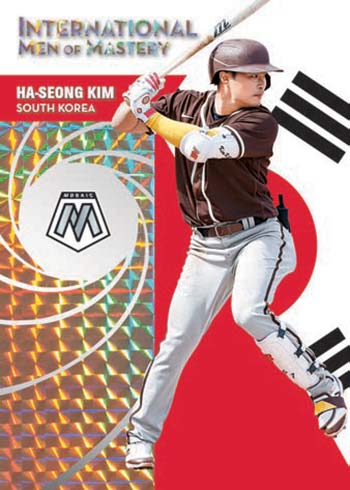 Field Vision spotlights a dozen stars known for their defense.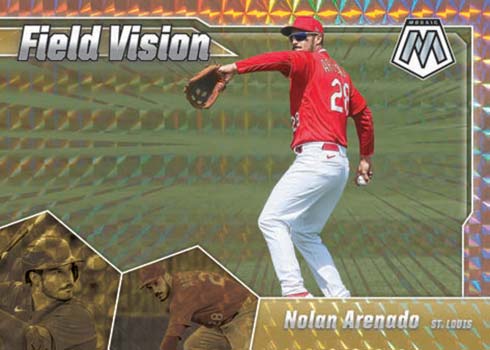 There's also Rookie Debut.
According to Panini, the checklist has five different short print inserts including Overdrive and Stained Glass.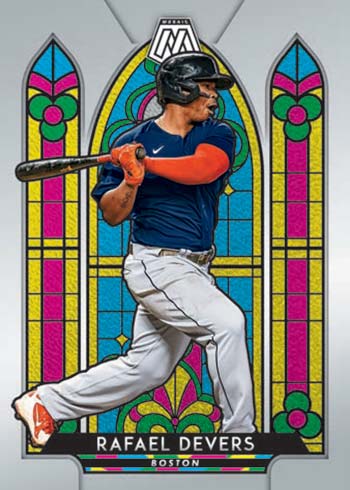 Autographs and Rookie Autographs combine to feature 100 different signers. Similar to other parts of the checklist, parallels add color throughout.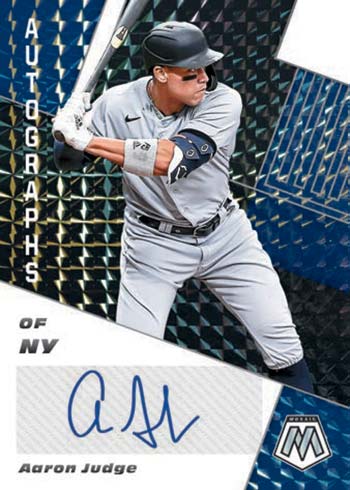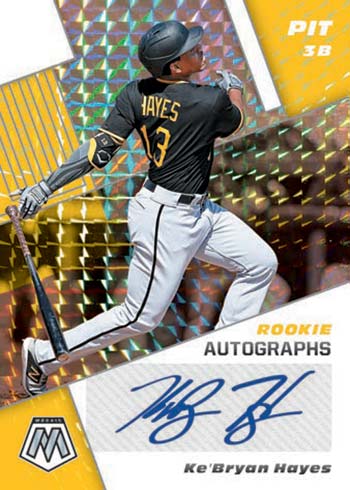 The Quick Pitch configuration, which has one signature per box, has its own autograph design. Quick Pitch Autographs are done with a horizontal layout and feature autographs and veterans.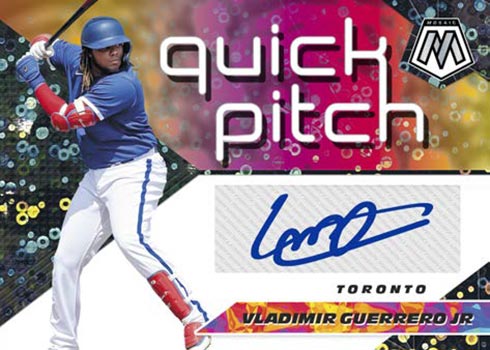 2021 Panini Mosaic Baseball cards at a glance:
Cards per pack: Hobby – 15, Choice – 8, Quick Pitch – 8
Packs per box: Hobby – 10, Choice – 1, Quick Pitch – 18
Boxes per case: Hobby – 12, Choice – 20, Quick Pitch – 20
Set size: 280 cards
Release date: October 20, 2021
Shop for 2021 Panini Mosaic Baseball boxes on eBay:
What to expect in a 2021 Panini Mosaic Baseball hobby box:
Autographs – 3
Mosaic Red – 2
Silver Prizms – 5
What to expect in a Choice box:
Autographs – 2
Rookie Variations – 1
Mosaic – 1
Silver Prizms – 1
What to expect in a Quick Pitch box:
Autographs – 1
Rookie Variations Quick Pitch – 1
Mosaic Quick Pitch Silver – 10
Silver Prizms – 1
2021 Panini Mosaic Baseball Checklist
You can also download a customizable spreadsheet copy of the checklist:
Please note that print runs for cards without serial numbers have not been announced.