2020-21 Upper Deck SP Signature Legends Hockey Sticks to the Past
2020-21 Upper Deck SP Signature Legends Hockey delves into the game's past. Featuring a checklist consisting exclusively of retired players, it takes a modern approach to hockey history.
Hobby boxes include a variety of cards. Among them are two autographs and a handful of inserts. There's also a large base set and an Upper Deck Bounty chase with additional rewards.
2020-21 Upper Deck SP Signature Legends Hockey Checklist Overview
The base set and all of its parts is a big one. As in 451 cards big. That's not quite O-Pee-Chee levels, but it's still sizeable. The set up has a few levels to it. The first 300 cards make up the main shell set. That's followed by 50 short prints, which combine to land 1:3 packs. Gold parallels are also available (1:21 packs, SP – 1:42 packs).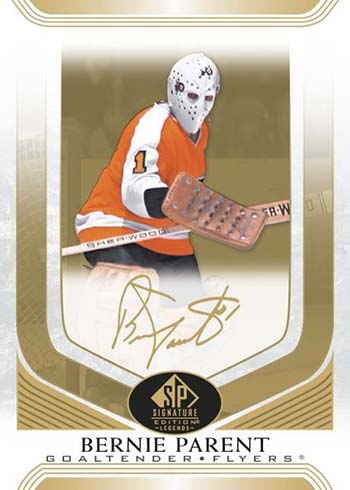 Keeping it on brand for SP, are 100 All-Time Future Watch Autographs. They're available in three tiers and all are serial numbered. Gold Spectrum Foil parallels are 1:75 packs and 1:250 for short prints.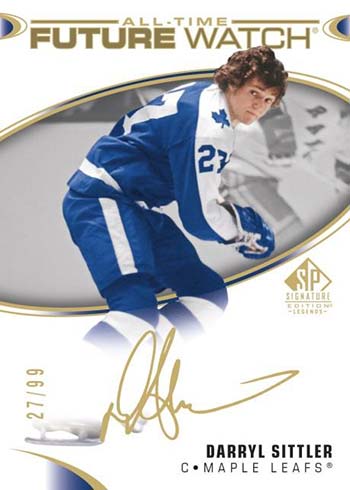 Finally, there's an All-Time Future Watch Mystery Bonus card that has 199 numbered copies.
Autographs and Other Inserts
Among the autographs is the return of '97 Legends Signatures. It's a big addition, too, expanding the checklist that started in previous years by another 100 cards (#AL-161 to AL-260). All have on-card ink.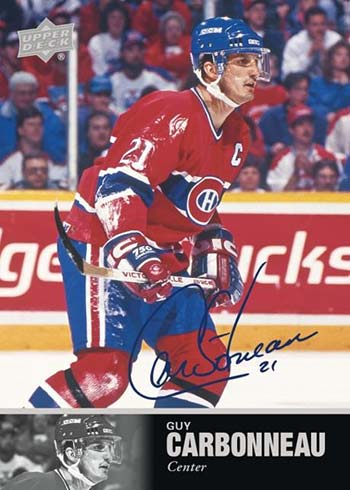 More hard signatures are found in Century Legends. Individual cards have between one and four different signers.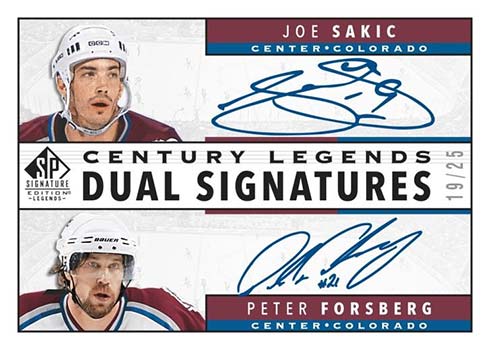 Taking a page from Upper Deck's flagship line but with a link to the past are UD Canvas Legends. Base inserts are 1:5 packs while autographs are 1:50.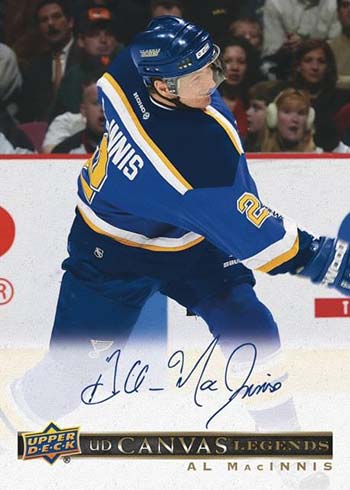 2020-21 Upper Deck SP Signature Legends Hockey has a handful of other insert sets.
Decagons (1:36) look at different decades with die-cut designs. Hard-signed Gold Autographs are not that much tougher at 1:47 packs.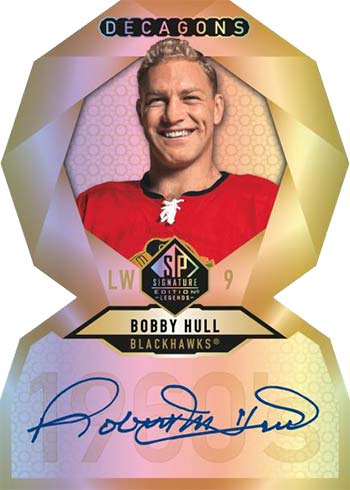 Evolve (1:9) have three separate photos from different parts of the player's career. Gold Foil parallels don't have signatures but they are numbered to 99. Silver Spectrum Foil Autographs each have 35 copies.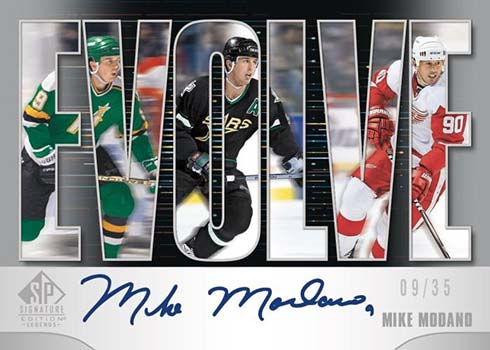 Other inserts include Behind the Boards (1:60), Dominant Digits (1:6) and Life After Hockey (1:30). All three sets have numbered Gold parallels and Silver Spectrum Autographs.
Bounty Program
The 48-card ProFiles insert set doubles as an Upper Deck Bounty chase. For those who undertake it, there are additional cards for the first 24 to complete the set and enter the digital codes into the UD Bounty website.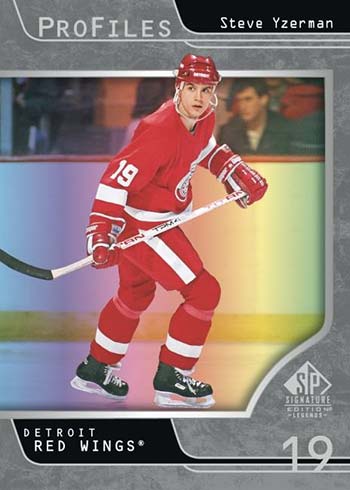 The incentive includes three parts. The first is an exclusive Gold parallel. Next is a special 49th card that's also autographed. Finally, there's a one-of-one Black Autograph parallel.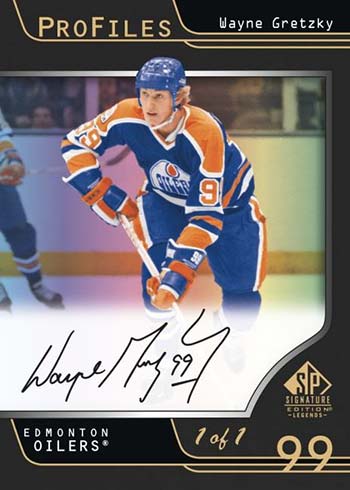 ProFiles cards come in three levels with odds ranging from 1:18 to 1:360 packs.
2020-21 Upper Deck SP Signature Legends Hockey cards at a glance:
Cards per pack: Hobby – 5
Packs per box: Hobby – 18
Boxes per case: Hobby – 16 (two 8-box inner cases)
Set size: 451 cards
Release date (subject to change): January 12, 2022
What to expect in a hobby box:
Autographs – 2
Behind the Boards, Evolve or Life After Hockey – 3 Total
Dominant Digits – 3
Profiles Bounty Cards – 1
UD Canvas Legends – 4
Gold Foil Parallels – 3
The full 2020-21 Upper Deck SP Signature Legends checklist and team set lists will be up as soon as they're available, likely shortly before the set's release.