2020-21 Topps Chrome Bundesliga Soccer Offers Colorful Look at League, Players
2020-21 Topps Chrome Bundesliga Soccer offers a shiny and colorful look at the German league. With chromium card stock as its anchor, the checklist brings with it the usual mix of Refractors and autographs as well as some additional inserts.
At the hobby box level, each promises one autograph and a handful of base parallels.

2020-21 Topps Chrome Bundesliga Checklist Overview
The product starts with a 100-card base set that delves into top stars and young players from Bundesliga rosters. While Topps Chrome designs often share designs across several sports in any given year, this one is different from the flagship 2021 Topps Baseball look.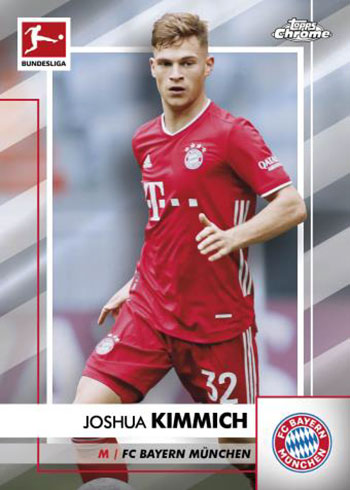 All base cards have eight different parallel versions:
Refractors – (1:3 packs)
Purple Refractors – /250
Blue Refractors – /150
Green Refractors – /99
Gold Refractors – /50
Orange Refractors – /25
Red Refractors – /10
Superfractors – 1/1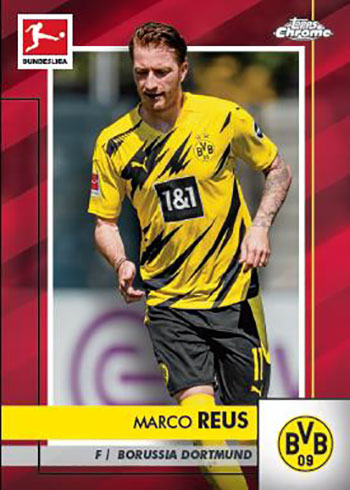 Also part of the main set are some short prints featuring the Meisterschale, the Supercup and the league's official ball.
Chrome Autographs give the base set a signature spin. These have their own Gold Refractors (/25), Orange Refractors (/10) and Superfractors (1/1).
2020-21 Chrome Bundesliga has three other chase sets, each centering on a specific theme.
At 1:6 hobby packs, Future Stars are the easiest of these to pull. As the name suggests, these cards feature promising young players.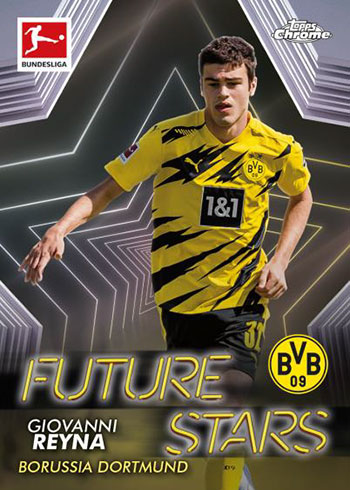 Decade of Dominance (1:9) uses a die-cut design to showcase some of the biggest stars of the last ten years.
The league's top 11 scorers make up the checklist for Top XI (1:36).
Select cards in all three of these inserts sets also have autograph versions that are numbered to 99.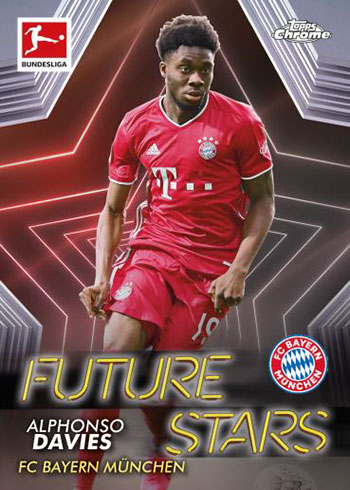 2020-21 Topps Chrome Bundesliga Soccer cards at a glance:
Cards per pack: 4
Packs per box: 18
Boxes per case: 12
Set size: 100 cards
Release date: May 19, 2021
Shop for 2020-21 Topps Chrome Bundesliga boxes on eBay:
What to expect in a hobby box:
Autographs – 1
Decade of Dominance – 2
Future Stars – 3
Refractors – 6
The full 2020-21 Topps Chrome Bundesliga checklist will be added as soon as it's available, likely shortly before the set arrives.