Five National Streaming Day Comics to Look For
So, it turns out that May 20th is National Streaming Day. Who knew? That's neither here nor there, but it's a perfect opportunity to take a look at some books that tie-in to the day. With so many shows and movies in the works at different studios there are a lot of options here. With that being said, here are five National Steaming Day comics to look for.
Fightin Five #40 – HBO Max
Published by Charlton in November of 1966, this book gives readers their first glimpse and origin story of Peacemaker. The fine folks over at the DCU have tapped WWE star John Cena for the role in the latest Suicide Squad film to be followed by a series on HBO Max. Writer and director James Gunn is also tied to these projects as well, giving each one some extra intrigue from fans. The Fightin Five #40 CBCS 9.4 copy below sold in mid-April for $4,161.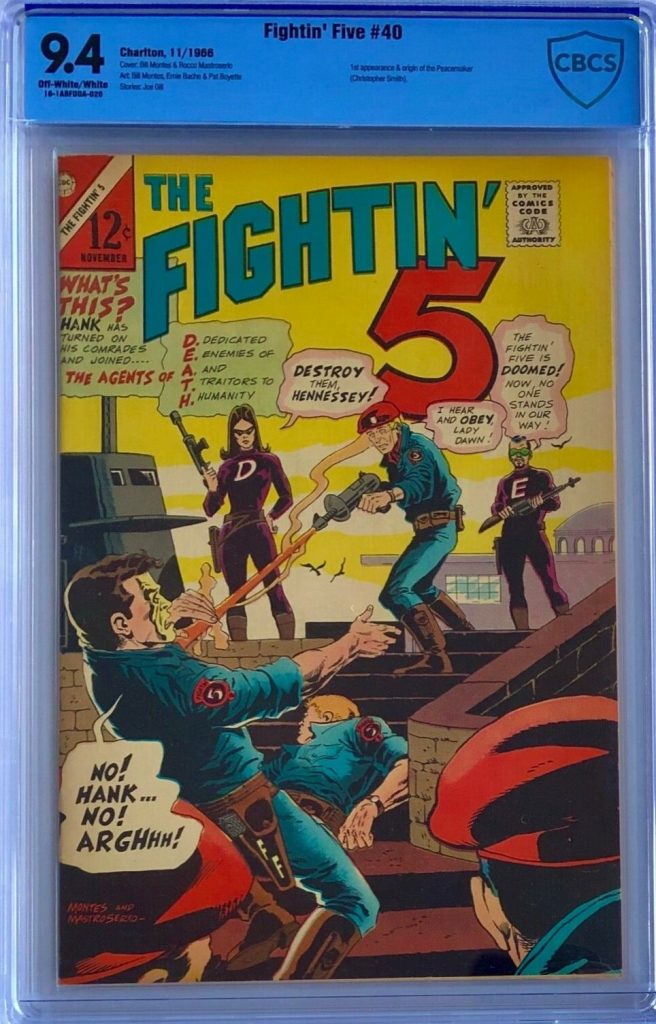 Tales of Suspense #94 – Hulu
I'll openly admit that I'm rather excited about the M.O.D.O.K. series that is set to premiere on May 21st. The perfect casting of Patton Oswald as the voice of the character cannot be overlooked and should lead to some memorable moments. On the comic book side of things, M.O.D.O.K.'s first appearance is found in Tales of Suspense #94. Yet another silver age title being brought to life on screen. A CBCS 9.4 copy sold in late February for $1,200, most likely on the back of news of the show coming to HULU.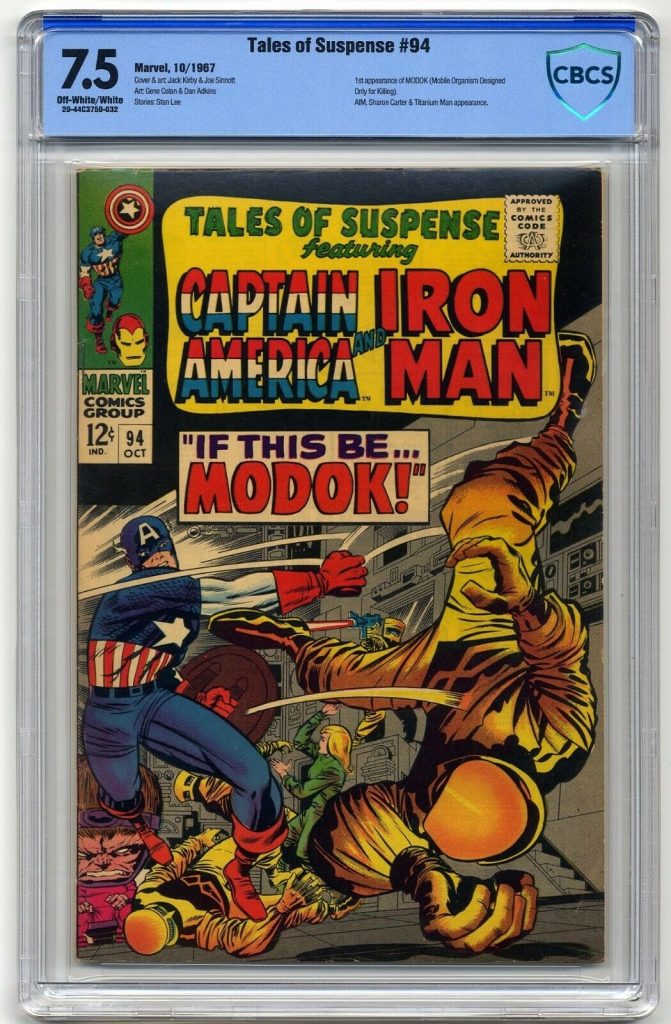 Amazing Spider-Man #4 – Amazon
Amazon Prime is no stranger to the comic book game. With the success of both Invincible and The Boys, Amazon is in fact a key player in the genre. So, when news broke in April that a Silk show would begin filming this August collectors rushed to picked up copies of Amazing Spider-Man #4. The book has five variant covers as well, so there are plenty of options out there. The original cover is still affordable, even in high grades, but prices are creeping up.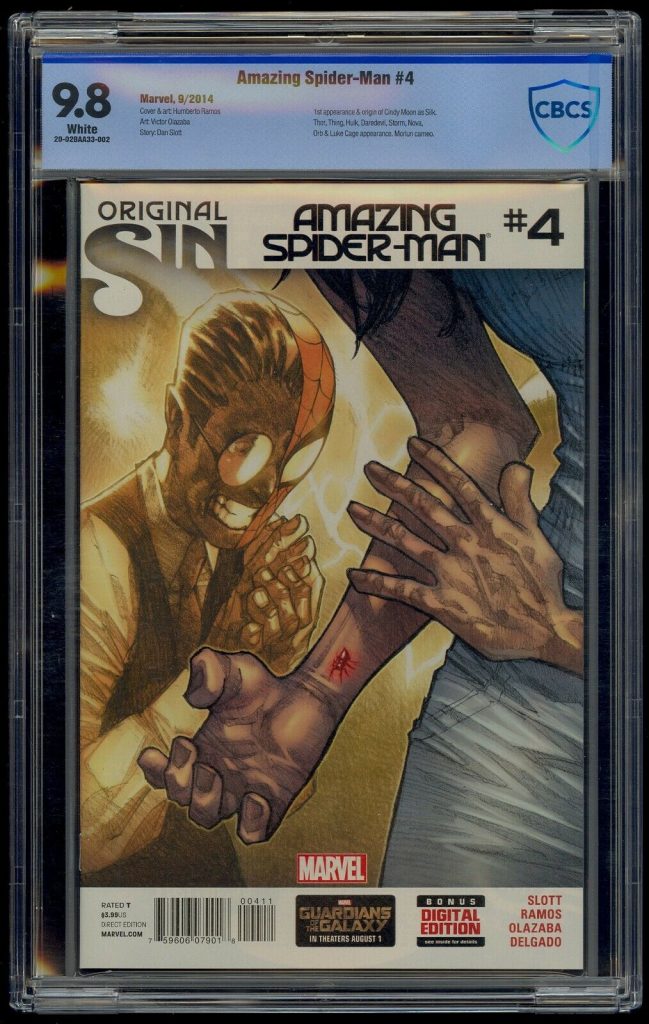 Umbrella Academy: Hotel Oblivion #7 – Netflix
The trouble with binge-watching a show is what do you do when you're done. So, like many of you, I have been waiting for Season 3 of The Umbrella Academy for a while now. This Dark Horse series is one of my favorites and I'm interested to see how Netflix pulls off the Sparrow Academy. Where the book is concerned, Umbrella Academy: Hotel Oblivion #7 is not expensive at all and worth the add to your collection.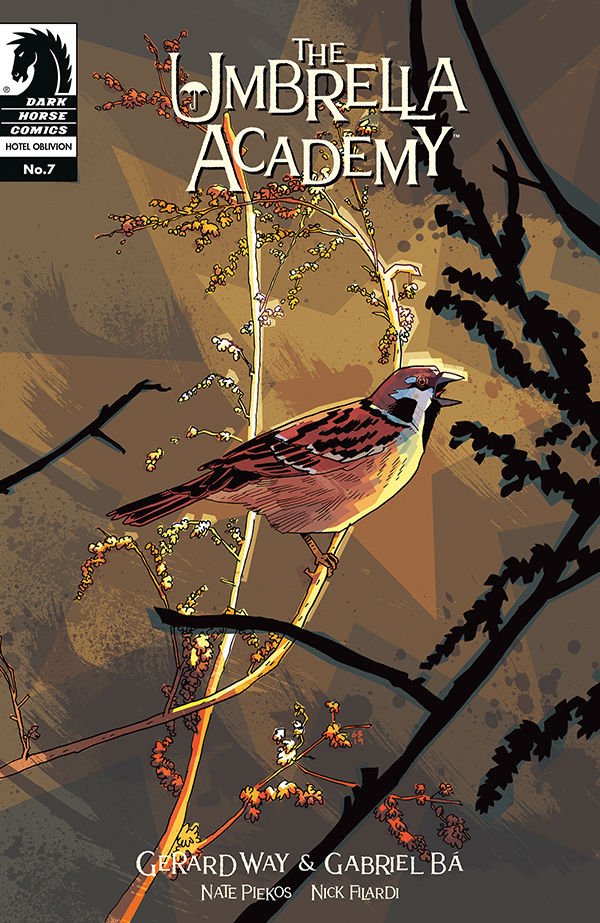 Journey Into Mystery #85 – Disney+
June is just around the corner and the means the premiere of the Loki series on Disney+ is too. We've all seen the trailers. We have our popcorn ready. Now, we just have to wait. There are many different books that have already been speculated on in regards to this show, but Journey Into Mystery #85 is where it all started. Published in October of 1962, this book is the starting point for so many characters in Thor's story arc. The least of which is Loki. With that in mind, know you are going to pay up for it. This CBCS 8.5 copy sold at Heritage Auctions in 2015 for $3,226 and is currently listed with a "Make Offer" starting at $9,718.
That's going to wrap up our Five National Streaming Day Comics to Look For list. Let us know what you think about the list and what books you are picking up in the comments. Also, don't forget to take advantage of our CBCS May Special with code BESTVALUE for 5% off your grading fees and check out this week's CBCS Hot List.
Finally, this week's CBCS Hot List was powered by BAM! Box. Grab $8 off your first BAM! Comic Box with code NYWC8.