2020-21 Prizm Basketball Blaster Box Highlights
While searching for product amidst the craziness that is the retail collecting world, I managed to find a 2020-21 Panini Prizm Basketball blaster box – no camping out or standing in line required. I simply strolled into a local Target last week and spotted a single box on the collectibles shelves.
Unlike other stores making "high demand" trading cards (basically everything) available once a week in a sunrise frenzied scrabble, this particular outlet opts to distribute via a piecemeal process over the course of several days, with the random restocks somewhat leveling the playing field for collectors.
Here are the highlights of a Prizm retail blaster containing six packs with four cards per pack. Blaster-exclusive Prizms include Green Pulsar and Purple Wave parallels. Silver Prizms are also available. Collectors will find, on average, one autograph or memorabilia card per box.
Prizm Parallels
Silver: Tyus Jones, PJ Washington, Aleksej Pokusevski – Instant Impact
Green: Kawhi Leonard
Imagine my excitement upon seeing that flash of silver and the Charlotte Hornets team name at the bottom of the card – alas, turns out it was only PJ Washington. With current online sales around $20, the Pokusevski proved to be among the highlights of the box. I didn't pull a Purple Wave, and the Kawhi Leonard is the basic Green Prizm. Green Pulsars are numbered out of 25.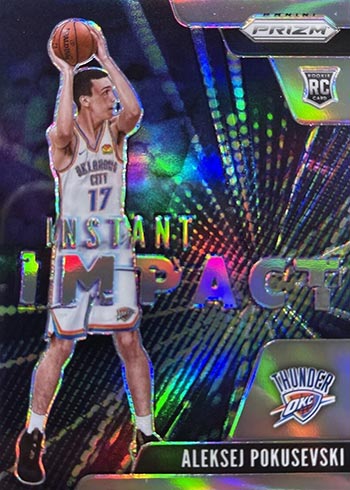 Base Rookies
Tyrese Maxey, Isaac Okoro, Elijah Hughes
Were this a few months ago, a Prizm Maxey would be considered a more significant get. It's still a solid rookie with sales in the $8-$20 range. Current values for Okoro, the #5 overall pick, sit around $6-$15.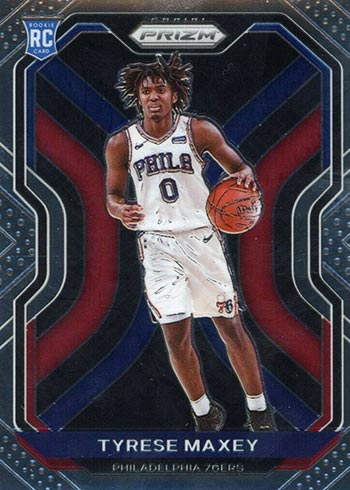 Rookie Inserts
Emergent: Aaron Nesmith
Autographs and Memorabilia Cards
Sensational Swatches: Paul Pierce
One could certainly do worse than a Paul Pierce memorabilia card, but a Celtics jersey piece, rather than a Clippers swatch, would be ideal.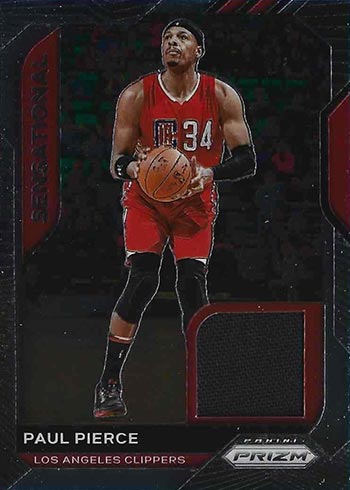 Other Inserts
Dominance: Devin Booker