2019 Topps MLS Soccer cards has more memorabilia cards than past years. But it also has less autographs. Actually, signatures appear to be absent from the flagship line. They may not have been the central focus for the product in the past, but those looking for autographs will have to look elsewhere.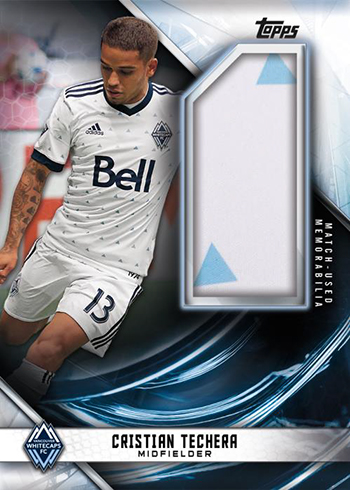 As for the memorabilia cards, 2019 Topps MLS hobby boxes have three total while retail blaster value boxes have one.
2019 Topps MLS Soccer Base Set Basics
The main set sticks with the same 200-card size. All have a handful of parallels including Blue (/99), Gold (/50), Orange (/25), retail-only Red (/10) and Black (1/1).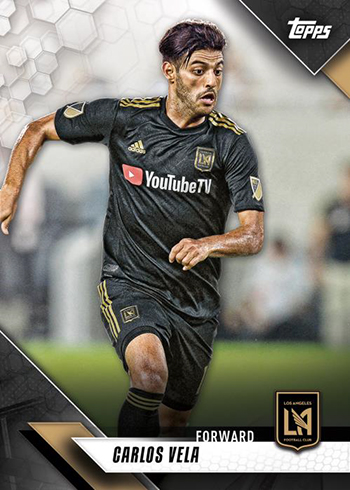 Select cards also have short print Image Variations. These also have one-of-one Black versions.
Memorabilia Cards
The bulk of the memorabilia in 2019 Topps MLS Soccer come from a couple of insert sets. Jumbo Relics come with an over-sized swatch. These are two per hobby box.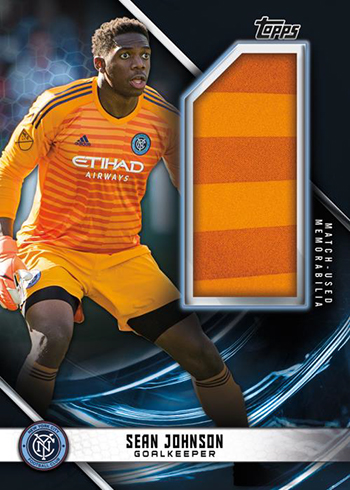 Dual Relics are one per hobby box. The checklist for these is a mix of single- and dual-player combinations.
Both Jumbo and Dual Relics come with Orange (/25) and Black (1/1) parallels.
There are also a couple of additional memorabilia sets in 2019 Topps MLS, although both are on the scarce side. Crests of Honor cards have just five copies each. Nameplate Patch cards are all one-of-ones and come with a letter from the back of a jersey.
Additional Inserts
2019 Topps MLS is taking a page from 2019 Topps Baseball with its Throwback Topps inserts. Like its baseball counterpart's similar inserts, these are based on the 1984 Topps design.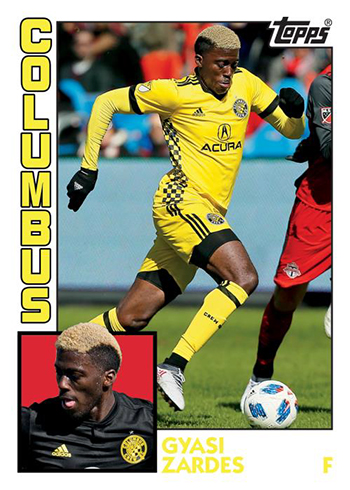 Other insert sets in the product include All-Stars, Young Phenoms and new 2018 MLS Award Winners, which are two per hobby case.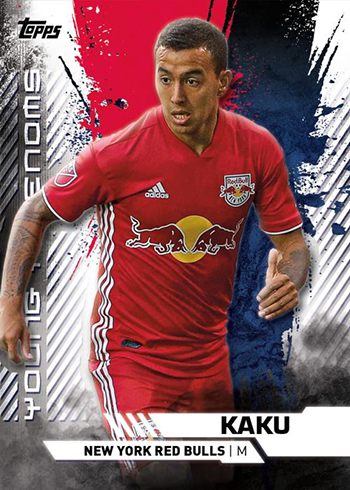 All of these inserts have Orange (/25), Red (/10) and Black (1/1) parallels.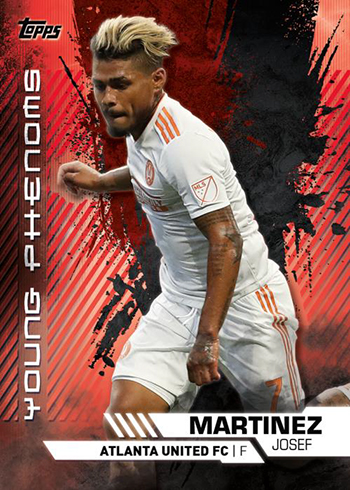 2019 Topps MLS soccer cards at a glance:
Cards per pack: Hobby – 8, Retail – 6, Retail Value Box – 6
Packs per box: Hobby – 24, Retail – 24, Retail Value Box – 8
Boxes per case: Hobby – 12, Retail – 12, Retail Value Box – 16
Set size: 200 cards
Release date: March 27, 2019
What to expect in a hobby box:
Jumbo Relics – 2
Dual Relics – 1
2019 Topps MLS Soccer Checklist
Base
Memorabilia
Inserts
Team Sets