2018 Leaf Trinity Baseball Details
If you're familiar with the brand's history and focus, 2018 Leaf Trinity Baseball probably won't come as much of a surprise. For starters, everything in the product has an autograph. But while everything has a signature, not all the card types are the same. Rather, there are three distinct formats among the cards.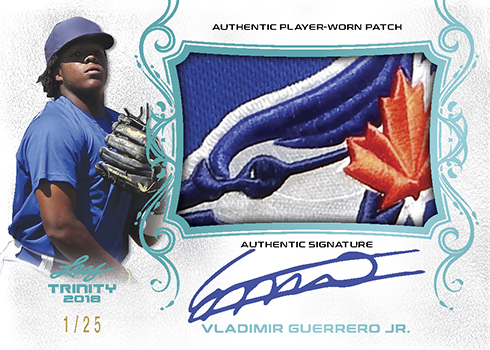 Trinity Signatures offer up a lot of white space alongside an elegant design. Many of these pair on-card autographs with inscriptions.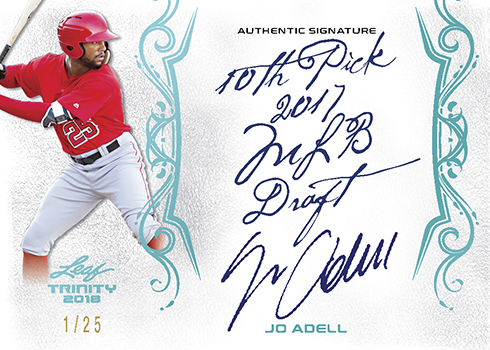 Clear Autographs get their name for the acetate stock they're printed on.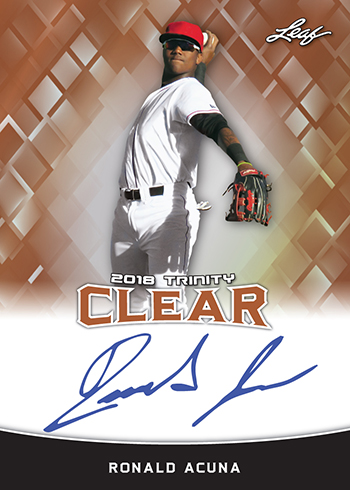 Finally, there are Patch Autographs. These have jumbo swatches, all premium, taken from player-worn gear.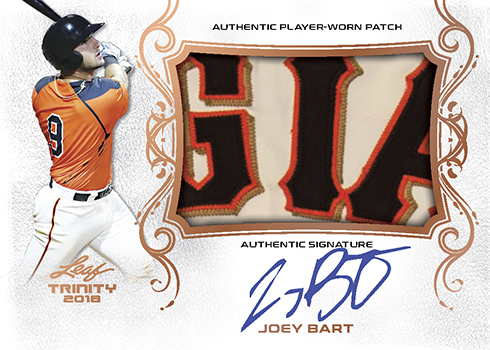 Parallels exist for all three autograph card types.
The checklist is a mix of prospects from the 2018 MLB Draft as well as others working their way through the minor league ranks. Collectors can also expect some names that made it to the majors in 2018.
2018 Leaf Trinity Baseball cards at a glance:
Cards per pack: 6
Packs per box: 1
Boxes per case: 12
Release date: May, 2019
What to expect in a hobby box: