1992 Fleer 7-Eleven/Citgo The Performer Baseball Offered Cards for Gas
Usually, not a lot of excitement comes from a visit to the gas pump. Maybe, if the empty light is on and there's that small victory that comes with pulling up before the fumes run out. More often, though, it's a look up at the price and a head shake. But there are other exceptions. Take 1992 Fleer 7-Eleven/Citgo The Performer Baseball cards, for instance. For a couple of months, it was like filling up and getting a prize at the end, kind of like digging to the bottom of the cereal box or a kid visit to the fancy dentist that hands out stickers and not just toothbrushes after a check-up.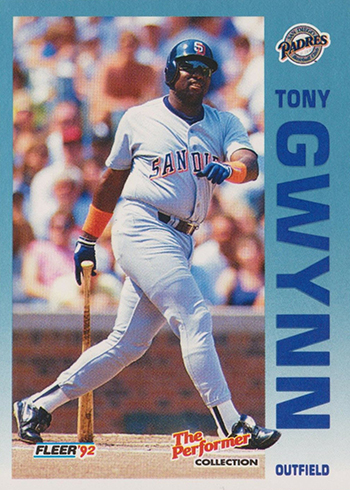 The Promotion
In the early part of the 1992 season, Fleer teamed up with Citgo and 7-Eleven to give out the cards. If you went to one of the approximately 1,600 participating gas stations in April or May and got eight gallons of mid- or high-grade fuel, you got a pack of five cards.
Afterwards in June, if you still needed some cards to finish the set, there was a mail-in promotion where you could get three cards of your choosing by sending in $1.
The Cards
1992 Fleer 7-Eleven/Citgo The Performer Baseball has just 24 cards. Understandably, all were among the game's biggest stars at the time. In retrospect, it's a strong checklist with numerous Hall of Famers. There's a lot of hobby clout in the set as well, including Ken Griffey Jr., Frank Thomas, Kirby Puckett, Nolan Ryan and more.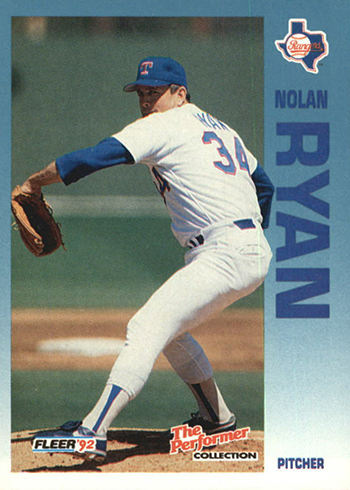 The cards look nearly identical to the main 1992 Fleer Baseball set, at least the layout.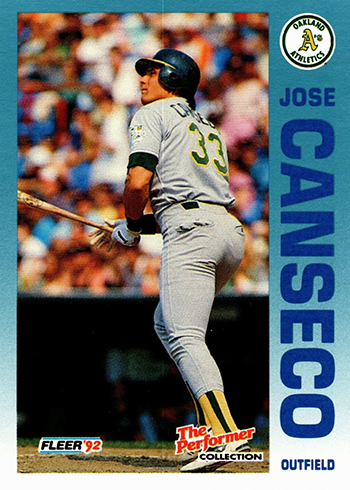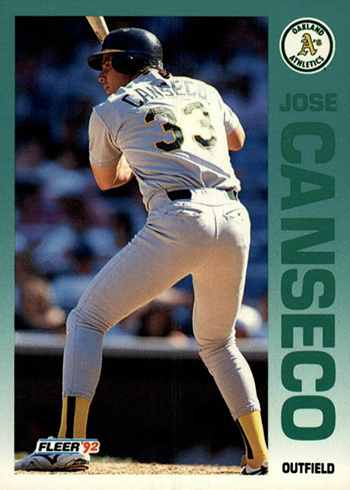 But there are some easy-to-spot differences. 1992 Fleer uses green for the backdrop. The 7-Eleven counterpart goes with a blue ton. Also noticeable is "The Performer" written at the bottom of cards distributed at gas stations.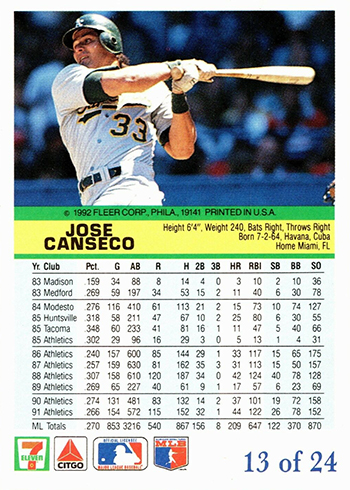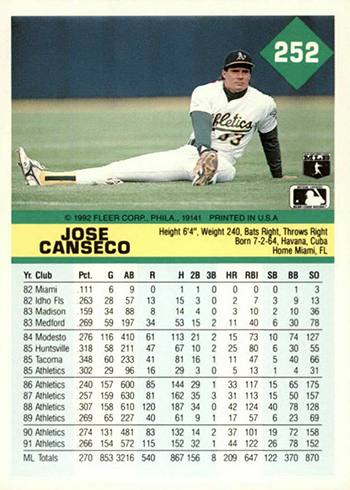 Backs are also pretty much the same. 1992 Fleer 7-Eleven/Citgo The Performer Baseball cards have the additional logos as well as a different approach to numbering. But the photo at the top and stats directly below that dominate things are both similar.
Typical of most cards from the era, you're not going to find a lot of value here. Despite a checklist that is dominated by Hall of Famers, complete sets can be found for under $10 without much looking. Singles, even for the top stars, might run you a buck or two.
1992 Fleer 7-Eleven/Citgo The Performer Baseball Checklist
24 cards.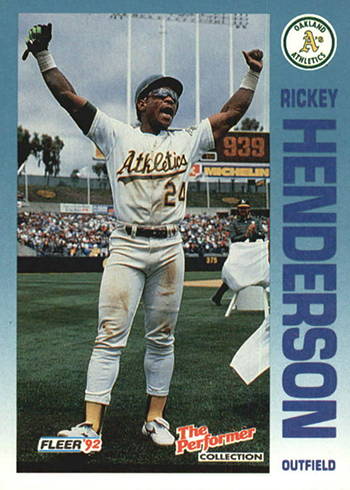 1 of 24 Nolan Ryan, Texas Rangers
2 of 24 Frank Thomas, Chicago White Sox
3 of 24 Ryne Sandberg, Chicago Cubs
4 of 24 Ken Griffey Jr., Seattle Mariners
5 of 24 Cal Ripken Jr., Baltimore Orioles
6 of 24 Roger Clemens, Boston Red Sox
7 of 24 Cecil Fielder, Detroit Tigers
8 of 24 Dave Justice, Atlanta Braves
9 of 24 Wade Boggs, Boston Red Sox
10 of 24 Tony Gwynn, San Diego Padres
11 of 24 Kirby Puckett, Minnesota Twins
12 of 24 Darryl Strawberry, Los Angeles Dodgers
13 of 24 Jose Canseco, Oakland Athletics
14 of 24 Barry Larkin, Cincinnati Reds
15 of 24 Terry Pendleton, Atlanta Braves
16 of 24 Don Mattingly, New York Yankees
17 of 24 Rickey Henderson, Oakland Athletics
18 of 24 Ruben Sierra, Texas Rangers
19 of 24 Jeff Bagwell, Houston Astros
20 of 24 Tom Glavine, Atlanta Braves
21 of 24 Ramon Martinez, Los Angeles Dodgers
22 of 24 Will Clark, San Francisco Giants
23 of 24 Barry Bonds, Pittsburgh Pirates
24 of 24 Roberto Alomar, Toronto Blue Jays