2018-19 Select Basketball sits between Prizm and Spectra. Prizm is the chromium set that centers primarily on base cards and parallels. Spectra adds a high-end twist with more premium autographs and memorabilia. Select has the Prizms covered. It also has a greater mix and focus on hits than Prizm, although not quite to the same extent as Spectra. Select also has the tiered base set that offers three different designs and multiple rarities.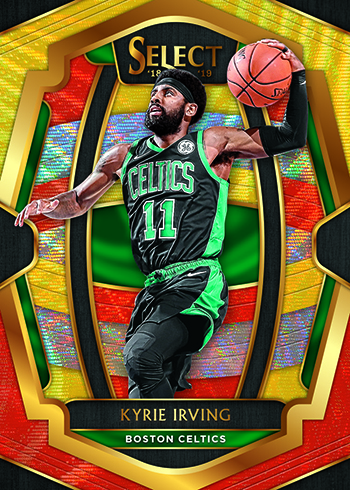 2018-19 Select Basketball Cards Base Set Overview
Base cards come with three types: Concourse, Premier Level and Courtside. Each are available at varying rarities. Concourse are the most common. Premier Level follow at a rate of ten per hobby box. That's just a little tougher than one per pack. Courtside are tough short prints, combining to fall at a rate of just two per box.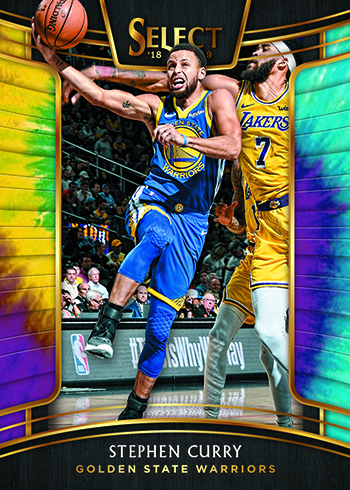 Besides the rarities, each type has its own mix of Prizms parallels:
Concourse
Silver
Scope
Tri-Color
Zebra
Light Blue (/299)
Red (/199)
White (/149)
Neon Green (/75)
Tie-Dye (/25)
Gold (/10)
Black (1/1)
Premier Level
Silver
Scope
Tri-Color
Zebra
Blue Die Cut (/185)
Maroon Die Cut (/135)
Purple Die Cut (/99)
Orange Die Cut (/65)
Tie Dye Die Cut (/25)
Gold Die Cut (/10)
Green Die Cut (/5)
Black Die Cut (1/1)
Courtside
Silver
Zebra
Copper (/60)
Tie-Dye (/25)
Gold (/10)
Green (/5)
Black (1/1)
Prizms average out to a dozen per hobby box, or one per pack.
Autographs, Memorabilia Cards and Other Inserts
Rookie Jersey Autographs pair up swatches and signatures from first-year players. Base versions have 199 copies with Prizms parallels dropping from there: Purple (/99), Tie-Dye Prime (/25), Gold Prime (/10) and Black Prime (1/1).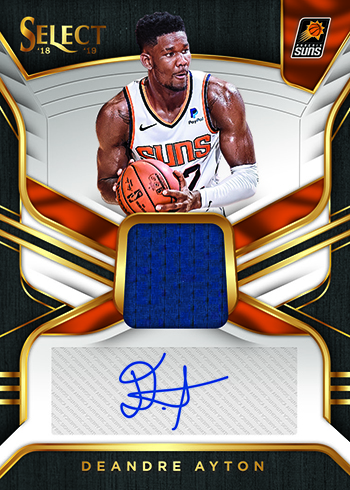 In Flight Signatures return with on-card autographs.
2018-19 Select Basketball has four memorabilia-only inserts including the perennial Sparks.
Among the additional inserts are Top Selections, which highlights number one draft picks, Global Icons and Phenomenon.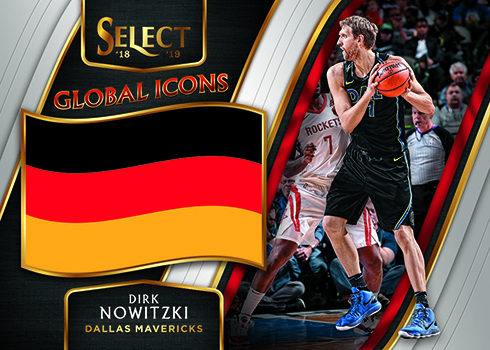 2018-19 Select Basketball at a glance:
Cards per pack: 5
Packs per box: 12
Boxes per case: 12
Set size: 300 cards
Release date: March 6, 2019
What to expect in a hobby box:
Autographs or Memorabilia Cards – 3 Total
Prizms Parallels – 12
Base Courtside – 2
Base Premier Level – 10
2018-19 Select Basketball Checklist
Base
Autographs
Memorabilia
Inserts
Team Sets