2017-18 Panini Crown Royale Basketball Checklist, Team Set Lists and Details
Despite not having a basketball set to call its own since 2009-10, Crown Royale hasn't disappeared completely. In fact, signs of line have been appearing regularly over the years. But 2017-18 Panini Crown Royale Basketball marks its return to the hardcourt as a standalone release, complete with intricate die-cuts and Silhouettes.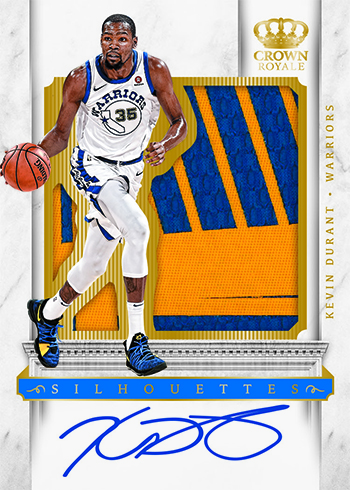 Boxes take a single-pack approach with each packaged with a dozen cards. Autographs and memorabilia cards are both one per box.
2017-18 Panini Crown Royale Basketball Overview
Crown Royale has its roots from its days as a Pacific Trading Cards brand in the '90s where it was one of the more distinct brands in the hobby. A big part of that came from the base cards that were die-cut in the shape of the Pacific logo. That's back once again.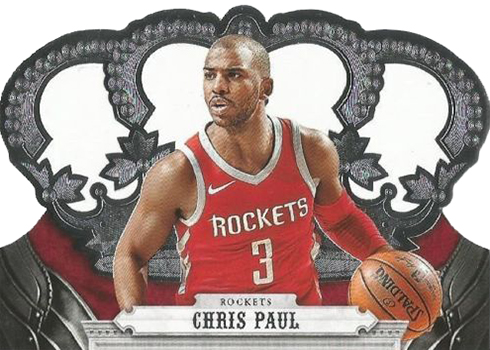 The die-cut shapes are joined by crystal-patterned backgrounds for some of the parallels.
Just as the base cards have a certain level of distinction come Silhouettes and Silhouettes Rookies autographed memorabilia cards. These layered cards have large memorabilia swatches actually essentially as the card's background. Signatures come hard-signed direct on the card. For parallels, it means big patches and logos and tags for the scarcest versions.
Silhouettes Rookies book end the main set.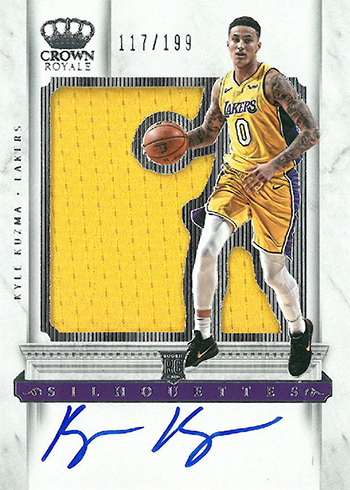 Other signature cards in 2017-18 Panini Crown Royale Basketball include Rookie Jersey Autographs and die-cut Crown Autographs.
On the insert side, Panini's Choice are back, mimicking the original die-cut Pacific Kramer's Choice cards. Panini's Choice has been used in recent years in Preferred as autographs. They come as regular inserts here. There's also a Mamba's Choice and Roundball Royalty sets that come die-cut.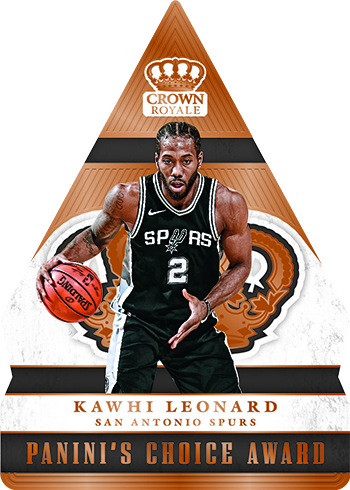 Power in the Paint, Regents of Roundball and Pacific Marquee represent other inserts on the checklist. According to Panini, all three are tough pulls.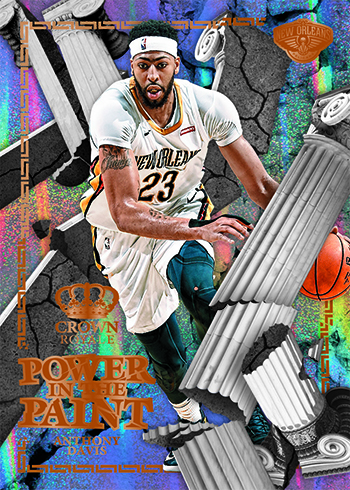 2017-18 Panini Crown Royale Basketball at a glance:
Cards per pack: 12
Packs per box: 1
Boxes per case: 16
Set size: 231 cards
Release date: August 17, 2018
What to expect in a hobby box:
• Autographs – 1
• Memorabilia Cards – 1
2017-18 Panini Crown Royale Basketball Checklist
Base
Autographs
Memorabilia
Inserts
Team Sets