2017-18 Select Basketball Checklist and Team Set Lists
2017-18 Select Basketball sees the line return with its now traditional tiered approach to chromium. Colored Prizms are plentiful. Among them is the addition of Zebra Stripe Prizms.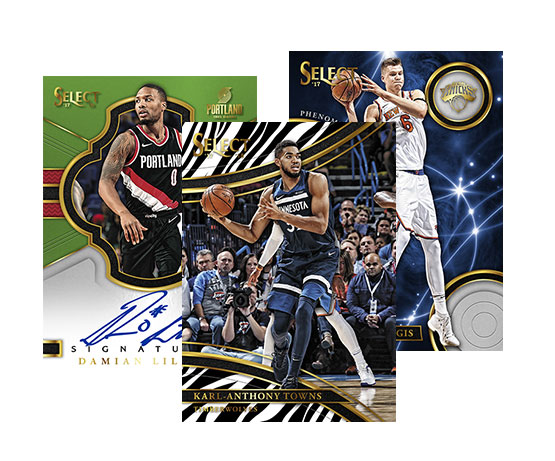 Hobby boxes, which come with a dozen packs, have three total autographs and memorabilia cards.
Base Set
The 2017-18 Select Basketball base set comes with three separate 100-card sections. Concourse are the most common. After that is Premier Level (ten per box). Courtside cards are rare, landing two per box. That means with per collation, you're looking at more than four cases to find any individual Courtside base card.
All three tiers have similar designs in the sense that they work together in a cohesive way. However, each is different.
Prizms comes in several colors, not to mention some that have multiple colors. Among them? Tie-Dye (/25), Gold (/10), Green (/5), and Black (1/1).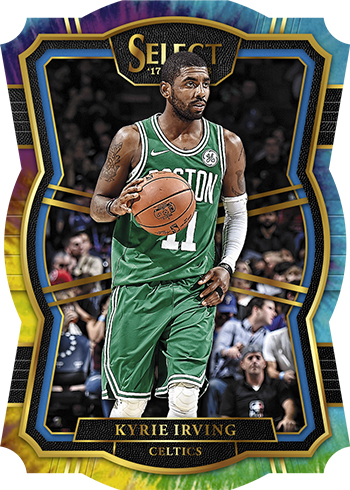 According to Panini, Zebra Prizms are rare. Although new to basketball, Panini has introduced them in other sports like 2017-18 Select Soccer.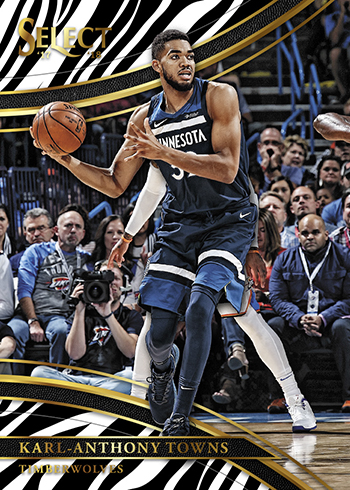 Autographs and Memorabilia Cards
Some of the autographs in 2017-18 Select Basketball come hard-signed. These include Signatures, Rookie Signatures and In Flight Signatures. Like the main set, these come with various parallel Prizms like Tie-Dye (/25), Gold (/10) and Black (1/1).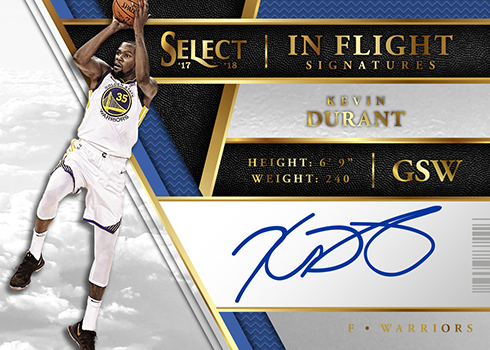 Rookie Jersey Autographs highlight first-year players. Prime swatches and patches come with some of the scarce Prizms versions.
Other Inserts
2017-18 Select Basketball has some unsigned inserts randomly included in packs. These come with flashy designs and themes like All-World, Phenomenon, and Slash and Dash.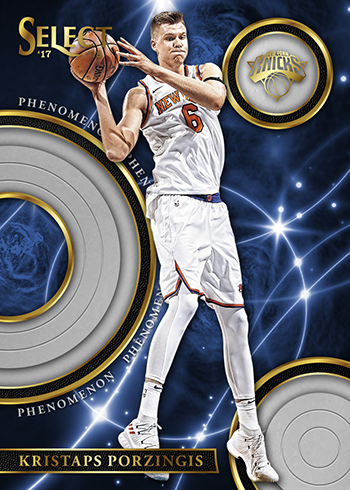 2017-18 Select Basketball at a glance:
Cards per pack: 5
Packs per box: 12
Boxes per case: 12
Set size: 300 cards
Release date: March 9, 2018
What to expect in a hobby box:
• Autographs or Memorabilia Cards – 3 Total
• Prizms – 10
• Courtside Base – 2
• Premier Level Base – 10
2017-18 Select Basketball Checklist
Base
Autographs
Memorabilia
Inserts
Team Sets
Comments? Questions? Contact Ryan Cracknell on Twitter @tradercracks or by email.