1991 Fleer Pro-Vision Elite 8
It feels like the first two rounds have flown by. Round one was mostly chalked, and the same can be said for round two. However, that has set up some interesting matchups in the 1991 Fleer Pro-Vision Elite 8. Let's take a look at who moved on from the Sweet 16 and how they match up in this week's voting.
His Airness vs Dan the Man
Bo Jackson's '91 Fleer Football Pro-Vision card was no match for Jordan in the Sweet 16. MJ dominated the vote with 79% in the matchup. While that is a large margin, Marino's 88% of the vote versus Howie Long just felt lopsided.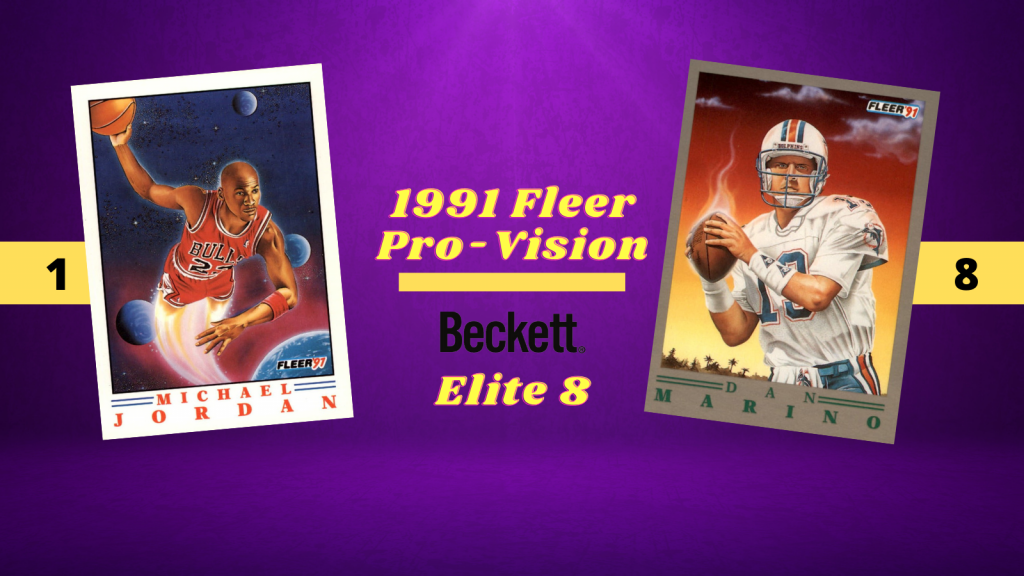 You, Me, No You, You, Me
The 1991 Fleer Pro-Vision Elite 8 has offered up the Battle of the Barry's. This was set up by Sweet 16 matchups between Barry Bonds and Charles Barkley on one side, and Barry Sanders and Magic Johnson on the other. Bonds took 58% of the vote in his matchup while Sanders took 75% in his.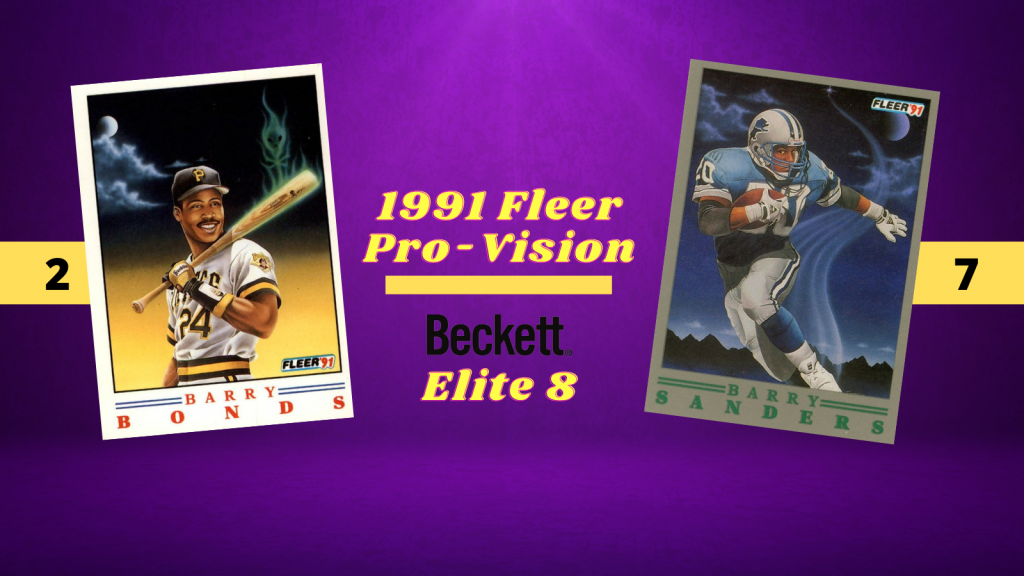 Battle of the Bay
Big Mac continues his dominance in this bracket. In round one he squashed Ewing with 71% of the vote and in round two he grabbed 76% of the vote versus David Robinson. His opponent in the Elite 8, Joe Montana, has done much of the same against Eric Davis and Kirby Puckett with 74% and 67% of the vote in those respective pairings.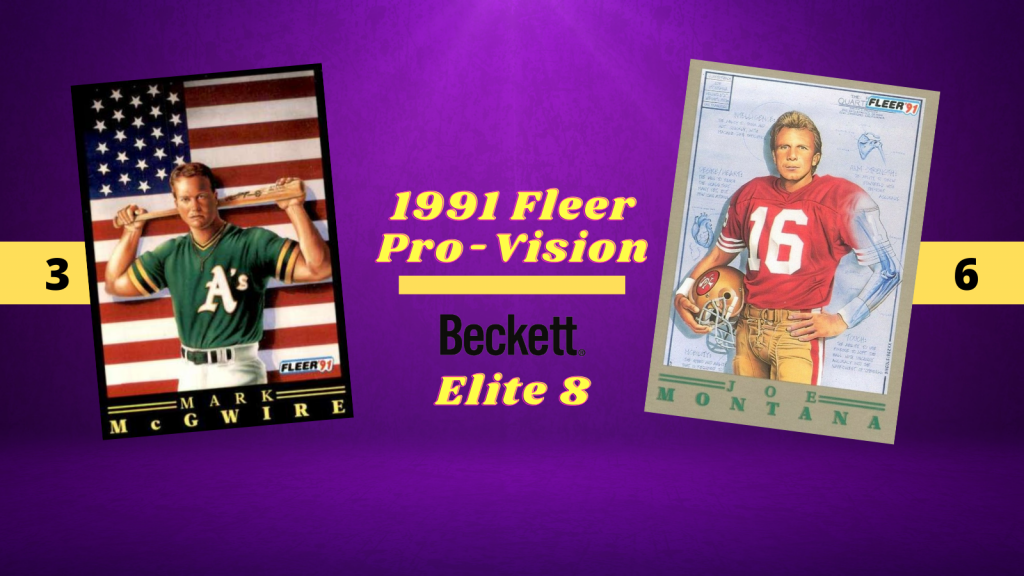 Bo Knows Rickey?
In what should be the most interesting matchup of the entire bracket thus far, we have Bo Jackson vs Rickey Henderson. Both of these cards crushed their opponents last week with each of them receiving over 60% of their votes. Now, what many would consider a dream matchup on the diamond will play out in our bracket.