1953 Topps Willie Mays Original Artwork Sells for Almost $250,000
The original painting used to make the 1953 Topps Willie Mays baseball card fetched nearly $250,000 in Lelands' Summer Classic 2022 auction.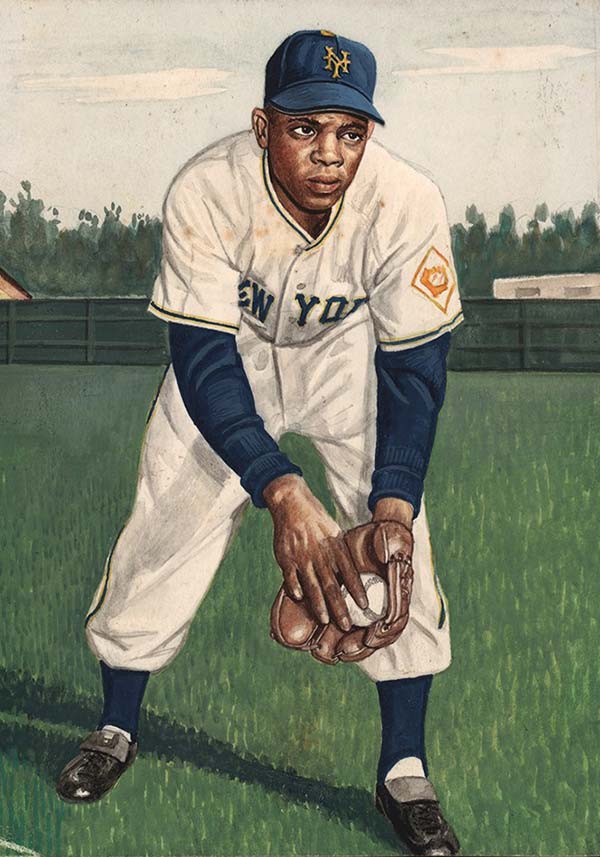 Including the buyer's premium, the final price was $246,968.40. It last sold in 1989 at Topps' archive auction, where it went for $88,000.
According to the item's description, the buyers then were the Marriott Corporation. A couple of years later, they donated it to the Children's Miracle Network Hospitals. They in turn consigned it through Lelands with all proceeds going to the non-profit.
A copy of a 1953 Topps Willie Mays baseball card was also included with the sale.
The painting itself isn't much bigger than the final baseball card, measuring 3 inches by 5 inches. It shows typical production wear as well.
Topps used several artists to create the 274-card 1953 Topps Baseball set. Many started with photos before adding elements to help them stand out further.
For Mays, 1953 is his third-year card. It's also part of Topps' second flagship release. A high-number short print, Mays is considered to be the second most valuable card in the set, second only to Mickey Mantle.