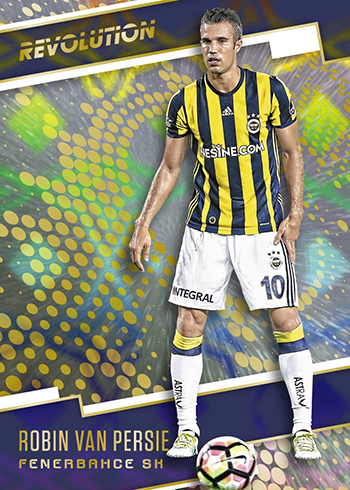 By Ryan Cracknell | Hobby Editor
Different sports card lines exist for different reasons. They're all intended to appeal to collectors with different preferences. Some are centered on autographs and memorabilia card. Others might take a nostalgic approach. 2017 Panini Revolution Basketball is about bold designs, offering several avenues for player, team and set collectors to chase.
While there are autographs, they're not guaranteed in every box. This is a similar approach that 2014 Panini Prizm World Cup took. The soccer market has evolved in the couple of years since, but there's plenty of content to ensure a mix of cards whether busting by the pack or the box.
Base Set
The 2017 Panini Revolution Soccer base set has 200 cards. It's not dedicated to any specific league. Rather, it draws from the card maker's international reach with players being pictured on 28 different clubs from different corners of the globe.
Parallels come in eight different styles. Rather than taking the color approach that's used in a lot of sets, Revolution looks to wild patterns in the background. Even the parallel names aren't subdued. They include Disco (/25), Magna (/49) and Cosmic (/100). Galactic cards are especially tough, landing one per case.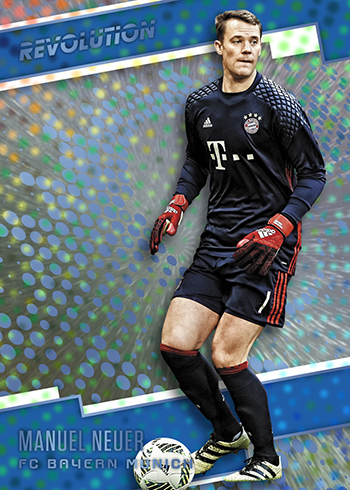 Every 2017 Panini Revolution Soccer pack should have a parallel. Every box includes one that's serial numbered to 100 or less.
Inserts
Inserts continue with the theme of big an bright designs.
Star-Gazing highlights 30 top players include Neymar Jr, Cristiano Ronaldo, Lionel Messi and Angel Di Maria.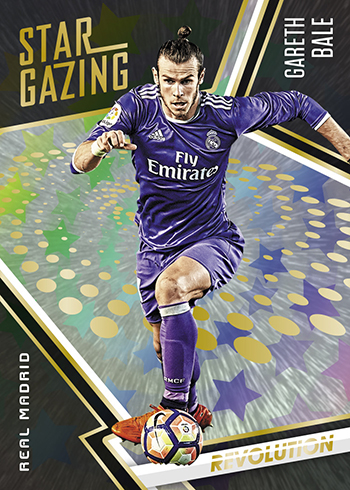 On the Rise highlights up-and-coming stars, such as Denis Suarez and Ousmane Dembele.
Legends are on display in Revolutionaries. The checklist here includes the first Panini cards from Thierry Henry, Ruud van Nistelrooy and Andriy Shevchenko.
Finally, there's Showstoppers, which land approximately 1:8 boxes. While other inserts have multiple parallels similar to the base set, Showstoppers has just one, the ultra-rare Galactic.
Autographs
Like Revolution Basketball, autographs are not a guaranteed box hit. That said, they're not scarce either. In a move that's something of a throwback, signed cards fall 1:16 packs, which averages out to every other box.
Autographs come with three parallels, each numbered to 49 or less.
Signers include current players such as Ronaldo, Neymar Jr, and Christian Pulisic, as well as retired legends like Diego Maradona and Franz Beckenbauer.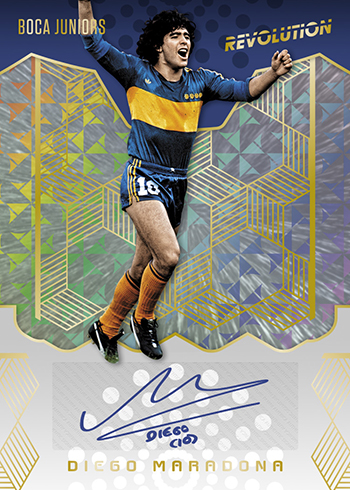 2017 Panini Revolution Soccer at a glance:
Packs per box: 8
Cards per pack: 5
Boxes per case: 16
Set size: 200 cards
Release date: June 14, 2017
What to expect in a hobby box:
• Inserts – 5
• Parallels – 8
Comments? Questions? Contact Ryan Cracknell on Twitter @tradercracks.