Win one of 10 2013 Topps Archives wax boxes for Father's Day … from Topps & Beckett Media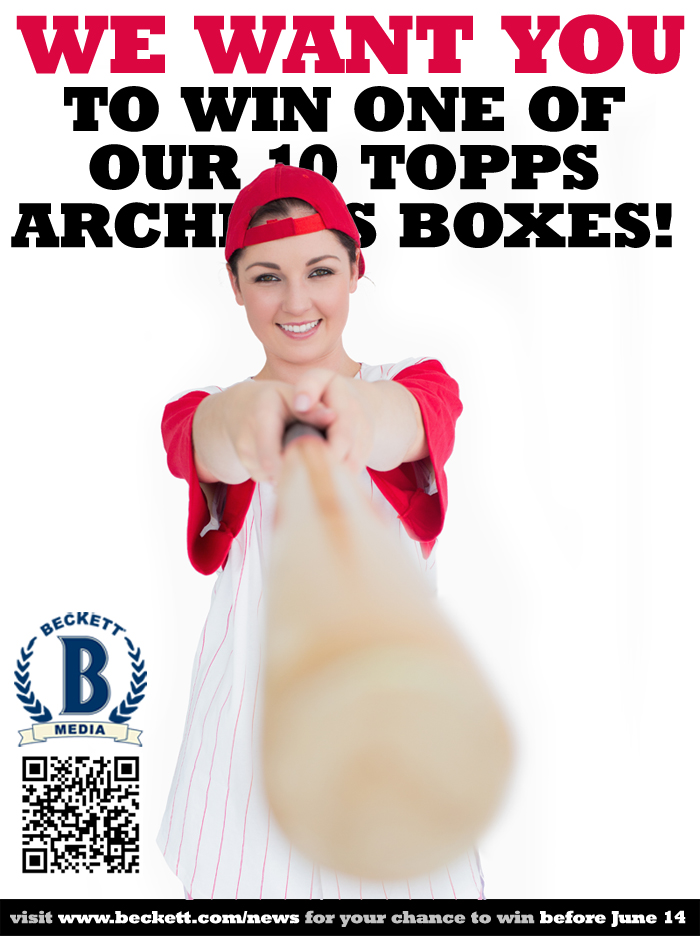 By Chris Olds | Beckett Baseball Editor
Collecting is often a family thing and with Father's Day coming soon, we figured we'd offer up a chance for those of you out there to pick up a box of the new 2013 Topps Archives baseball — or football — cards the easy way.
By winning it from us.
Thanks to Topps, a total of 10 hobby boxes of Archives — five baseball and five football — are on their way to Texas to then be on their way to you in time for the holiday.
How can one of them be yours? Find out … after the jump.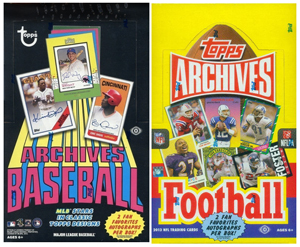 HOW CAN YOU WIN?
We want to know who got you into collecting.
So in a comment below, tell us who got you into collecting and/or you collect with. The more interesting or creative answer you provide, the better your chances of winning. Perhaps you can create a small video to show us who you collect with and your collection? Or maybe you have some other creative way of telling your story …
Be sure to include your name, age and approximate location with your post. (And include your email address in the appropriate field — can't contact you if you win without it!)
We'll pick 10 winners — five baseball, five football — from all of the answers received with complete information and note them right here on June 14.
Chris Olds is the editor of Beckett Baseball magazine. Have a comment, question or idea? Send an email to him at colds@beckett.com. Follow him on Twitter by clicking here.