Welcome to the Lone Star State, Demaryius Thomas – Beckett Pricing Insider
The Denver Broncos have traded their star wide receiver Demaryius Thomas to the Houston Texans for a third-round pick and trading their seventh-round picks. This was a move the Texans felt they needed to make with Will Fuller going down for the season with an ACL injury.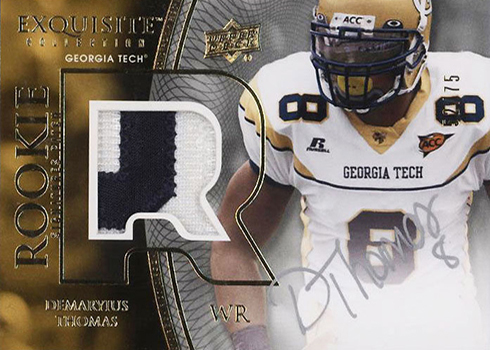 With Houston in the lead of the AFC South, they got their man to compliment DeAndre Hopkins. They will also have Thomas next year, which will give the Texans one of the most impressive wide receiver corps in the NFL.
Demaryius Thomas has been having a down year. Since 2012 he has missed the 1,000-yard mark just once and that was only by 51 yards. So far this year, he has 402 yards and three touchdowns. Moving to Houston with Deshaun Watson as his quarterback, Thomas will have more opportunities to reach that 1,000-yard plateau again. Until his injury, Fuller was Watson's favorite target, so there is a chance Thomas will see plenty of targets every game.
There are over 4,700 cards in the Beckett Database for Demaryius Thomas. Being a first round pick in the 2010 draft meant plenty of Rookie Cards for collectors to chase. A total of 37 cards have the RC. There are nearly 1,000 autographs for Thomas.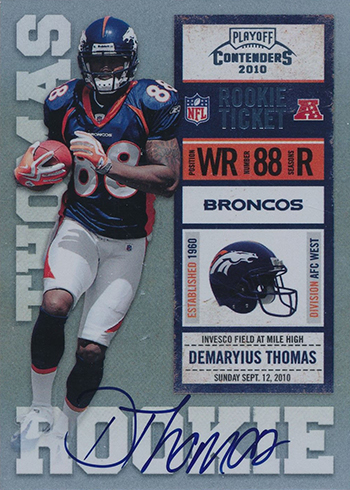 His prices have been trending downward a while now. But with the fresh start, Houston's solid playoff prospects and his chances for putting up big numbers, collectors could start showing more interest in his cards again.