National Sports Collector Convention Locations and Dates for 2018, 2019, 2020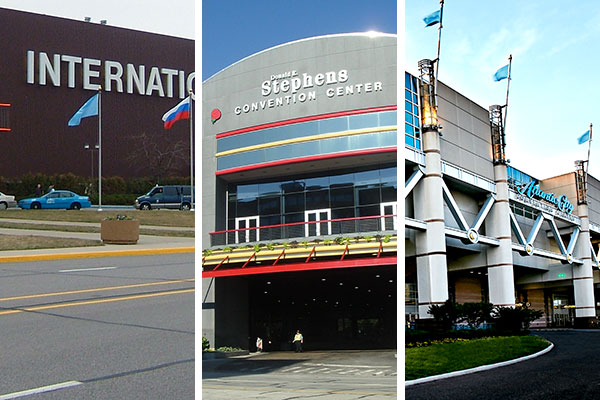 The 2020 National Sports Collectors Convention is returning to Atlantic City. It joins Cleveland (2018) and Chicago (2019) as confirmed upcoming cities for the biggest sports card and memorabilia show in the world.
Confirmation of the 2020 National's location came via Twitter:
In case you're a planner at heart:#NSCC18 Cleveland 8/1-8/5#NSCC19 Chicago 7/31-8/4#NSCC20 Atlantic City 7/29-8/2

— The National (@nsccshow) July 31, 2017
The 2018 National in Cleveland and 2019 show in Chicago were previously announced several years ago.
The National has been rotating between the three cities since 2013. The last time it was held elsewhere was Baltimore in 2012.
Atlantic City last hosted the National in 2016 before heading back to Chicago in 2017.
Here's a quick list of the cities, dates and venues for upcoming National Sports Collectors Conventions:
2018 National Sports Collectors Convention
City: Cleveland, Ohio
Dates: August 1 to August 5
Venue: IX Center
2019 National Sports Collectors Convention
City: Chicago, Illinois
Dates: July 31 to August 4
Venue: Donald E. Stephens Convention Center
2020 National Sports Collectors Convention
City: Atlantic City, New Jersey
Dates: July 29 to August 2
Venue: Atlantic City Convention Center