Disc Golf Cards Taking Flight – Beckett Pricing Insider
One of the great things about working in the card industry is the amount of eclectic and oddball products you stumble upon. Rodeo, skateboarding, handball, turkey bowling, and curling have all been represented throughout the years. However, one of the latest sports to get the card treatment involves a new spin on an old classic.
Disc golf is one of the fastest growing sports in the United States. For over 40 years, it has had a devoted following and has produced its own legends, such as Ken Climo (the Jack Nicklaus of Disc Golf).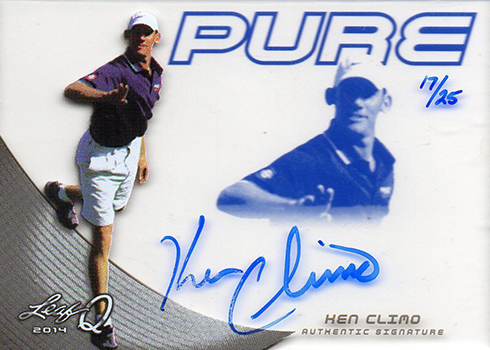 In 2019, the Disc Golf Pro Tour will hold ten tournaments for prize money totaling $500,000. Many of the sports best athletes will be competing, such as Paul McBeth and Paige Pierce.
Disc golf is no stranger to the card world, though. In the early to mid '90s, there were multiple sets devoted to the sport:
Disc golfers have also been recognized in more recent years by some of the card industry's top companies, such as Leaf and Topps. These include Climo, disc golf's all-time tour winner with 12 championships, and Paul McBeth, the current #1 disc golfer in the world.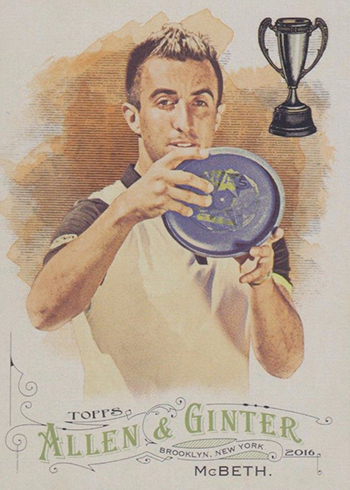 Now, the DGPT is making its own trading cards. Having already produced sets in 2016 and 2017, DGPT recently released its 2019 edition. It contains 65 base cards along with with several inserts like Awards, Champions, TV, and Venues.