30 Teams | 30 Weeks NBA: No. 28 New Orleans Pelicans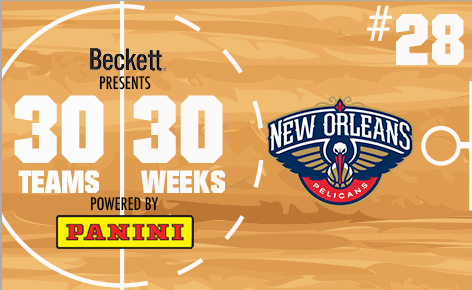 The New Orlean Pelicans are team No. 28 in the Panini 30 Teams | 30 Weeks countdown to the most collectible team of all-time.
They rank just ahead of the Charlotte Hornets, who moved to New Orleans in 2002 and became the New Orleans Hornets until they were renamed the New Orleans Pelicans in 2013. The two biggest stars in New Orleans' history are Chris Paul and Anthony Davis, it was easy to put those guys in the lineup.
Check out the rest of the Pelicans' lineup as well as the other teams in the list at 30Teams30WeeksNBA.com.