2022 Pro Set Sports Covers the Autograph Spectrum
2022 Pro Set Sports doesn't limited itself to one or even four sports. Instead, it covers athletes from several corners of competition. Beyond that, the checklist spans both the globe and multiple eras. Oh, yeah, it's all autographs as well with two cards per box.
2022 Pro Set Sports Checklist Details
The checklist leads off with Base Autographs. Showing the product's depth and range, more than 100 athletes are featured. Sandy Koufax, Stephen Curry, Naomi Osaka and Erling Haaland are among those slated for the release, according to Leaf.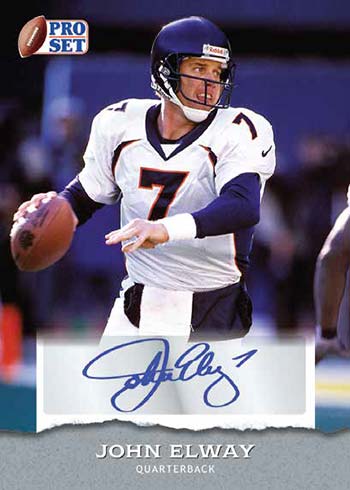 For Action Ink, the design incorporates striking action images.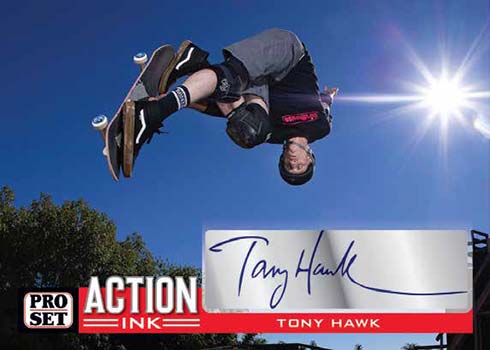 All Power Team has signatures from athletes known for strength, no matter the sport, while Pro Set Portraits opts for an artistic look.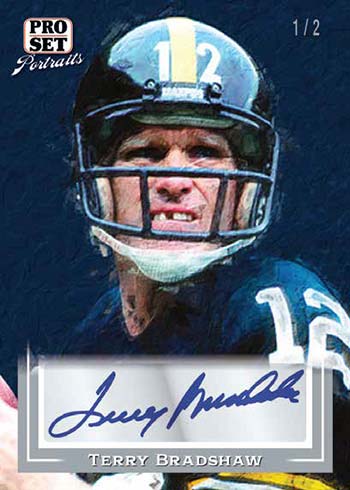 Like a lot of premium sports card sets from Leaf, multi-signature cards are found on several parts of the checklist.
Dualistic pairs up two players and their autographs while Dream Fight images some marquee fantasy match-ups including Khabib Nurmagomedov and Floyd Mayweather Jr., and Hulk Hogan and Lou Ferrigno in the Battle of the Hulks.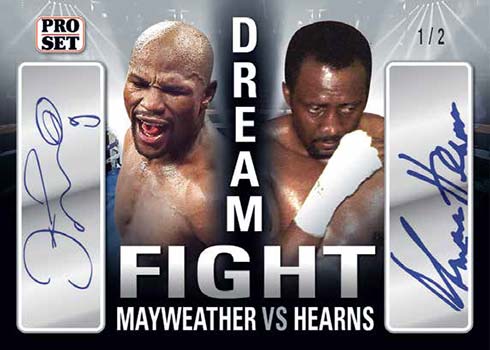 Triple Threat and League of Nations all come with three autographs. For League of Nations, the theme is three athletes from the same country with a flag incorporated into the background. These can also span across multiple sports.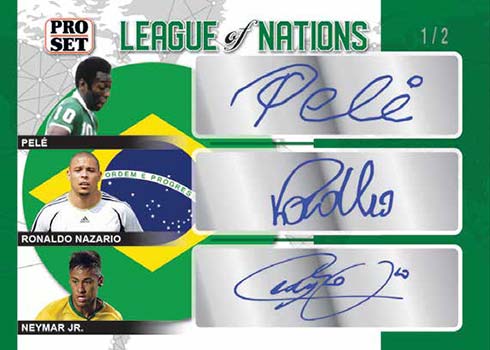 Quaternity cards all have four signatures.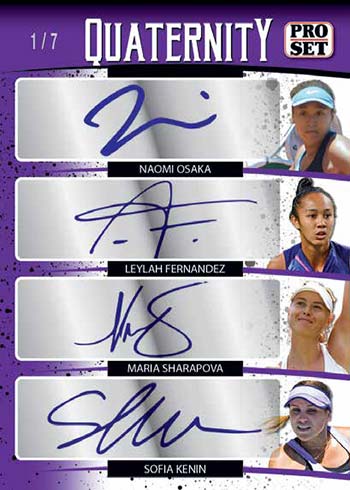 This marks the second year for the Pro Set Sports line. Leaf introduced the all-autograph multi-sport line in 2021, not long after the company acquired the brand.
2022 Pro Set Sports at a glance:
Cards per pack: 2
Packs per box: 1
Boxes per case: 10
Release date (subject to change): July, 2022
What to expect in a hobby box:
The 2022 Pro Set Sports checklist will be up as soon as it's available, likely shortly before the set's release.