2022-23 Leaf MultiGraphics Basketball Details
2022-23 Leaf MultiGraphics Basketball joins the growing ranks of the company's hoops portfolio. The concept here is a simple but potent one, virtually every card in the product has multiple signatures. The lone exception? If you land a card with a Bill Russell autograph.
2022-23 Leaf MultiGraphics Basketball Checklist Overview
Every box of 2022-23 MultiGraphics has two cards, all with autographs and all done on chromium stock. The first is a dual autograph with ink from a pair of players. Unless it's a Bill Russell, the second card has anywhere from four to eight signatures.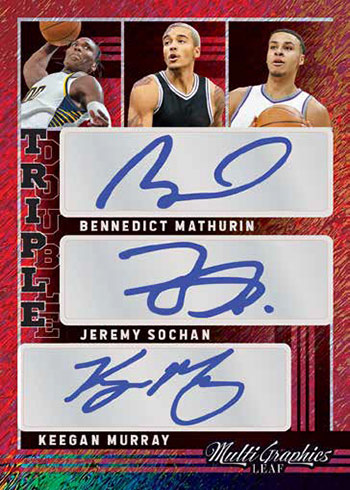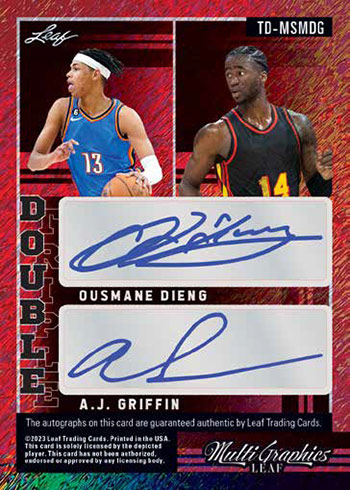 As for the types of players that collectors can look for, it's a mix. On the one end are prospects slated for the 2023 and 2024 NBA Drafts. Current players and retired greats also take prominent spots on the checklist.
And it's not just basketball players, either. Some themes like Alumni Graphics and Old College Tri! connect hoops stars to other athletes from the same city or school.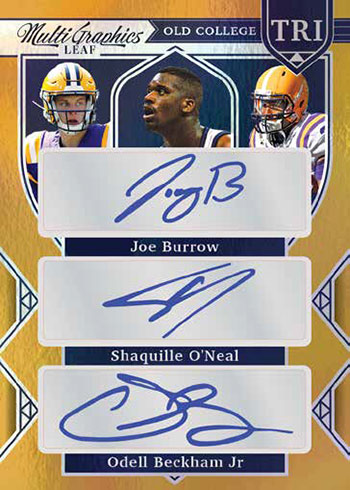 All solo-signed Bill Russell cards in the product come with on-card autographs.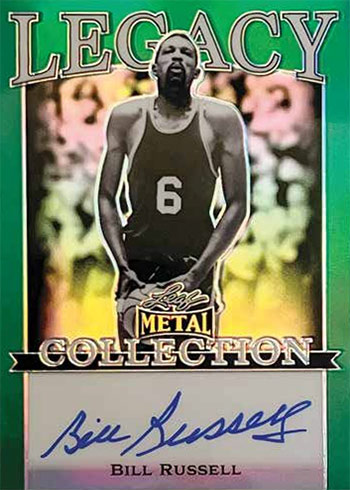 2022-23 Leaf MultiGraphics Basketball at a glance:
Cards per pack: 2
Packs per box: 1
Boxes per case: 10
Release date (subject to change): March, 2023
What to expect in a hobby box:
Multi-Signed Autographs or Bill Russell Autographs – 2 Total
The Leaf MultiGraphics Basketball checklist will be up as soon as it's available, likely shortly before the product's release.