2021 Topps Chrome Sapphire MLS Checklist, Team Set Lists and Details
2021 Topps Chrome Sapphire MLS soccer is taking the familiar route of the spinoff line and giving things a bit of a different shine. Available as an online exclusive, this is the first MLS product under the Topps Chrome Sapphire banner. Things are kept relatively simple both in its configuration and checklist.
Boxes have eight packs, each with four cards. Parallels are promised at two per box. Although not a guarantee, autographs fall approximately every other box.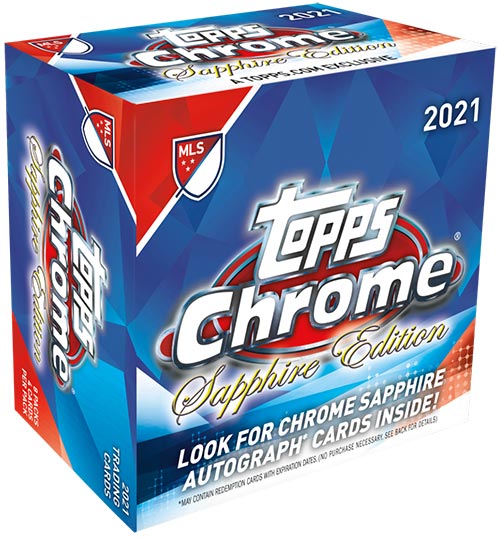 2021 Topps Chrome Sapphire MLS Checklist Overview
The base set features the same 200 cards as the original 2021 Topps Chrome MLS set. A couple of differences exist, though. It's safe to think that Sapphire sets have much smaller print runs than their counterparts. That's been a big driver for the line.
But there's also the appearance. While the general layout carries over from Chrome to Sapphire, the background is different. Cards have a shard-like pattern to them. When shone under bright light, there are all sorts of reflections that make them distinct.
Although the product does have parallels, exact colors and print runs have not yet been announced.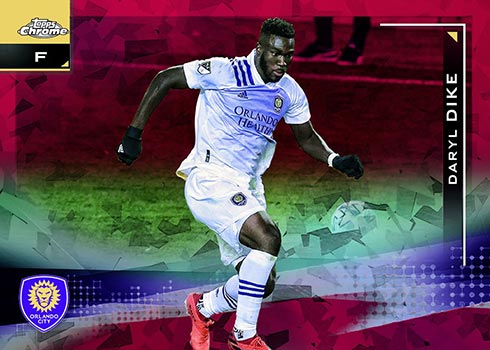 Image Variations also exist for 15 rookies.
Base Autographs are essentially parallels of the main set. It's a much more condensed checklist here, though, with just 35 cards.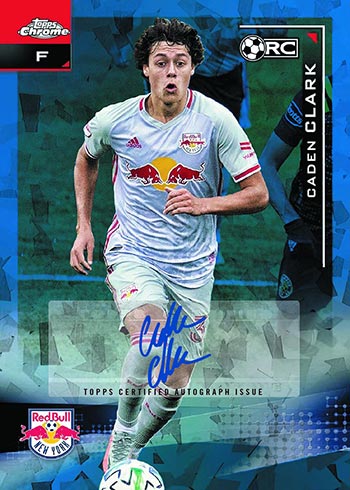 Two additional insert sets make the jump from Chrome to Chrome Sapphire. Future Stars and Big City Strikers both have 20 cards.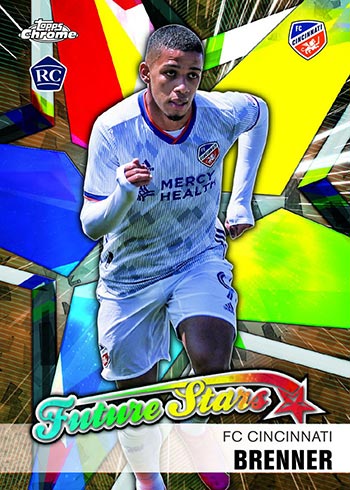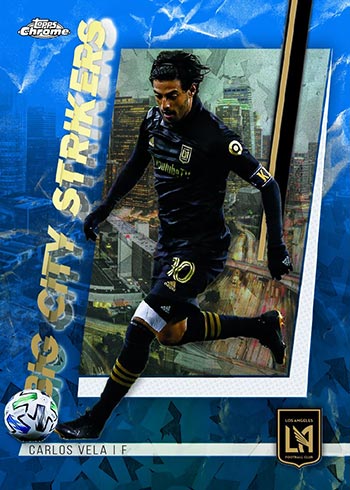 As usual for most Topps Chrome Sapphire products, 582 Montgomery Club members got first shot at boxes with a presale on September 28. Members were able to order three boxes at $100 a piece. A public on-sale date has not been announced.
2021 Topps Chrome Sapphire MLS soccer cards at a glance:
Cards per pack: 4
Packs per box: 8
Set size: 200 cards
Release date: 582 Montgomery Club – September 28, 2021, General Public – TBA
Shop for 2021 Topps Chrome Sapphire MLS boxes on eBay:
What to expect in a hobby box:
2021 Topps Chrome Sapphire MLS Checklist
You can also download a customizable spreadsheet copy of the checklist:
Please note that print runs for cards without serial numbers have not been announced.