2019-20 Panini One and One Basketball puts a bit of a different spin on the One line that's had a couple of football releases. Autographs are a major focus with one in every two-card box. However, unlike football, they're not the only thing. Boxes here have an additional base card, parallel or insert. Hence the "and One."

Autographs
Zion Williamson, Ja Morant and other key members of the 2019-20 rookie class have signatures in the product. Rookie Jersey Autographs feature a solid-sized swatch and a variety of parallels that bring in patches and tags. Dual-swatch versions are also available.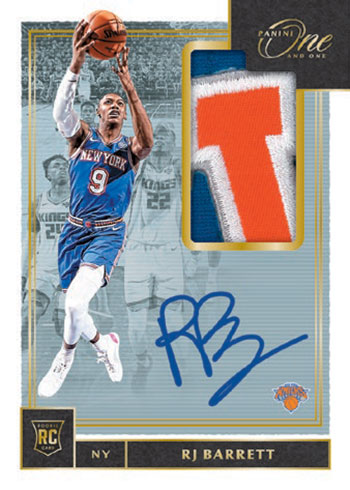 Veterans and retired players make up the Dual Jersey Autographs checklist. Signatures on these come on-card.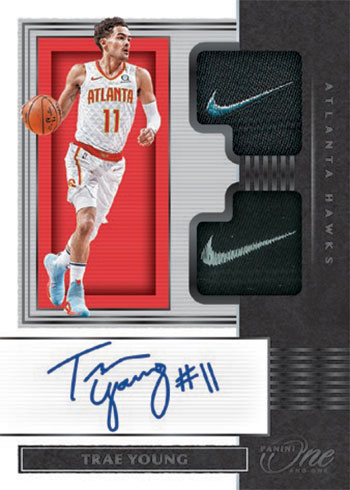 First Team Signatures is another place with hard ink. The 40-card checklist is made up of players who have been on the All-NBA First Team.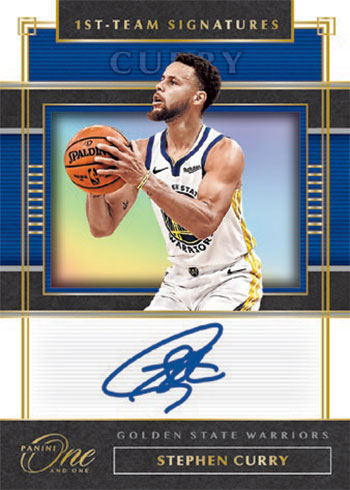 Photography is the focal point of Timeless Moments. For these, an on-card autograph joins a strong image.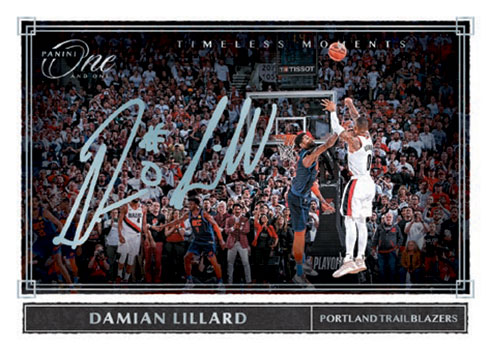 According to Panini, Giannis Antetokounmpo, Stephen Curry and Damian Lillard are among the star vets with hard signatures in One and One.
2019-20 Panini One and One Basketball Base Cards and Other Inserts
Unlike One Football, there's a regular base set here that doesn't have autographs. But that doesn't mean that it's easy to build. There's just one non-autograph in each box. It might be a base card but it could also be a parallel or insert.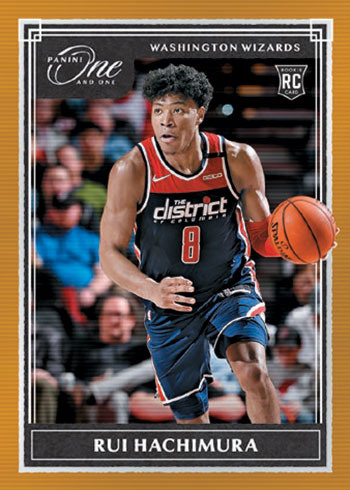 The popular Downtown makes the jump to One and One. A total of 25 past and present stars are on the illustrated inserts.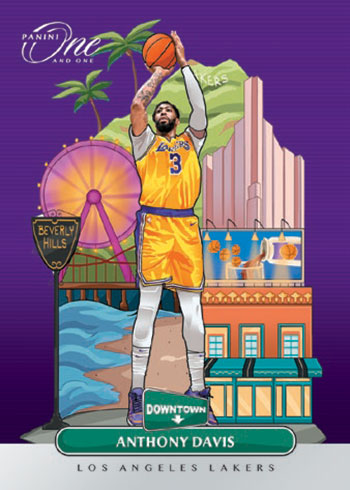 2019-20 Panini One and One Basketball cards at a glance:
Cards per pack: 2
Packs per box: 1
Boxes per case: 10
Set size: 180 cards
Release date: November 25, 2020
Shop for 2019-20 Panini One and One Basketball boxes on eBay:
What to expect in a hobby box:
Autographs – 1
Inserts, Parallels or Base Cards – 1
2019-20 Panini One and One Basketball Checklist
You can also download a customizable spreadsheet version of the checklist:
Base
Autographs
Inserts
Team Sets