2019-20 Panini Immaculate Basketball Checklist, Team Set Lists and Details
2019-20 Panini Immaculate Basketball continues with the line's tradition of super-premium content. Autographs are plentiful, covering half of every six-card box. Memorabilia counts towards two more of the cards.

2019-20 Panini Immaculate Basketball Overview
Rookie Patch Autographs are one of the focal points of Immaculate once again. These deliver on-card signatures and prime swatches. Historically, prices don't reach the heights of their National Treasures counterparts but they are still some of the most valuable Rookie Cards of the year. Parallels come in multiple levels including Tags and one-of-a-kind Logoman.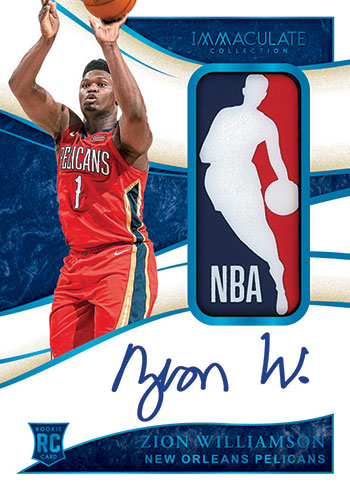 These aren't the only place that an NBA logo patch appears in the product. Logoman Autographs apply the premise to vets. These cards are also done on acetate. The checklist also has one-of-one Dual Logoman Autographs featuring two players. Also hard-signed, the patches on these come from game-used jerseys. Outside of rookies, this is the first time that Dual Logoman Autographs have been in an Immaculate Basketball set.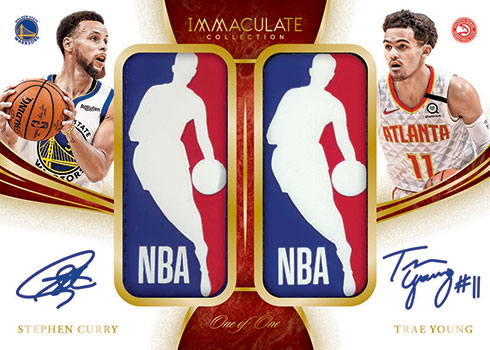 Another thing the the brand is known for is using stats and milestones for autograph themes and print runs. One such example in 2019-20 Immaculate Basketball is All-Star Lineage. Players are shown in their All-Star jerseys and print runs equal the number of appearances they've made.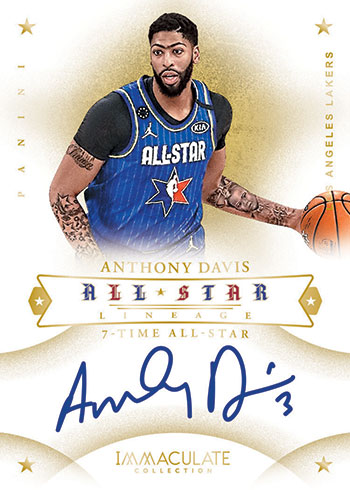 More ink is in Rookie Championship Tags Autographs and Rookie Brand Logo Autographs, which have oversized swatches.
A major part of Immaculate's identity is its use of memorabilia from things other than jerseys. Shoes are among them. Sneakers pieces are in both Sneak Peek and Sole of the Game.
Other tough relics include Brand Logos, Team Slogans and Jumbo Patches.
2019-20 Panini Immaculate Basketball cards at a glance:
Cards per pack: 6
Packs per box: 1
Boxes per case: 5
Set size: 139 cards
Release date: November 18, 2020
Shop for 2019-20 Panini Immaculate Basketball boxes on eBay:
What to expect in a hobby box:
Autographs – 3
Memorabilia Cards – 2
2019-20 Panini Immaculate Basketball Checklist
You can also download a customizable spreadsheet version:
Please note that the checklist below does not include digital blockchain cards. However, these are included on the downloadable spreadsheet.
Base
Autographs
Memorabilia
Team Sets