2017-18 Panini Revolution Basketball Isn't Your Quiet Set of Cards – Checklist, Team Set Lists Added
Different products show their flash in different ways. 2017-18 Panini Revolution Basketball takes the literal approach. The bold designs and abundant patterned parallels return. And in a rarity in the modern hobby, neither autographs or memorabilia are guaranteed in every hobby box.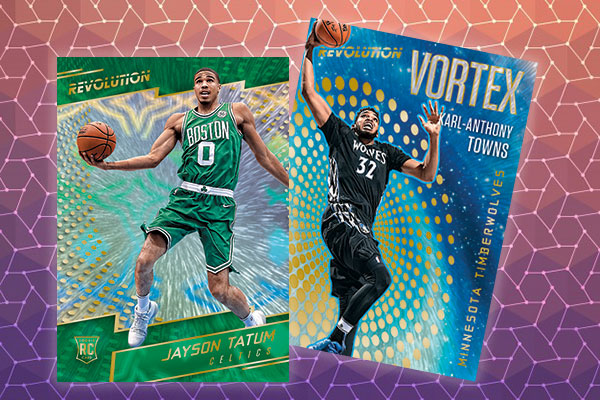 Base Set
To say that the 2017-18 Panini Revolution Basketball base set is noticeable would be an understatement. Taking a page from the '90s, it's bright, patterned and distinct. Rookies are found every other pack.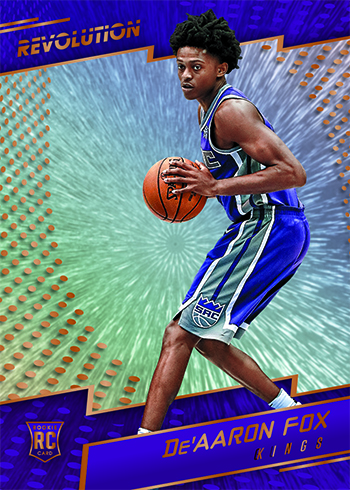 Parallels combine to land one per pack and include more patterns. Astro, Groove, Fractal and Impact kick things off. Numbered versions come in Cosmic (/100), Sunburst (/75), Cubic (/50) and Lava (/10).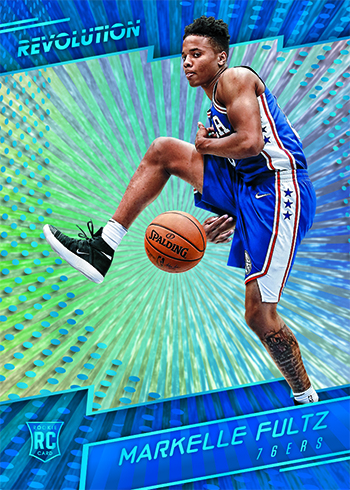 Autographs
It's not just the wild designs that take Revolution back to the '90s. Save for a couple of exceptions, the decade was a time when autographs were part of the chase but there were no guarantees at the box level. Each 2017-18 Panini Revolution Basketball case has 16 boxes. Within those boxes are six autograph cards.
Autographs and Rookie Autographs come signed on-card. Like the base set, there are parallels: Cubic (/50) and Kaleido (1/1).
Rookie signers include Lonzo Ball and De'Aaron Fox. On the veteran and retired side there's Damian Lillard, Kobe Bryant, Kevin Durant and Dirk Nowitzki among the headliners.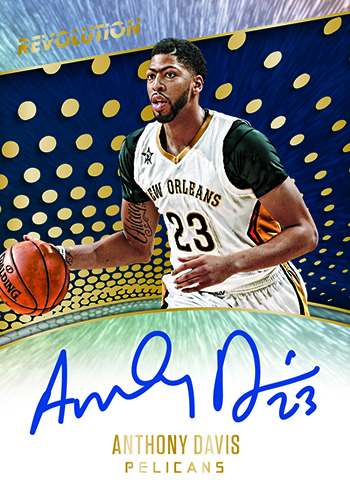 Inserts
2017-18 Panini Revolution Basketball has a few insert sets that take the vivid designs even further: Showstopper, Vortex and the die-cut Liftoff. Each of these has parallels that match the main set.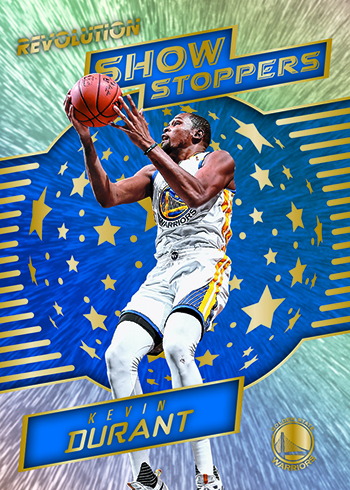 2017-18 Panini Revolution Basketball at a glance:
Packs per box: 8
Cards per pack: 5
Boxes per case: 16 (two 8-box inner cases)
Set size: 150 cards
Release date: January 5, 2018
What to expect in a hobby box:
• Inserts – 2
• Parallels – 8
• Rookies – 4
2017-18 Panini Revolution Basketball Checklist
Base
Autographs
Inserts
Team Sets
Comments? Questions? Contact Ryan Cracknell on Twitter @tradercracks or by email.