Cryptozoic announces five new licenses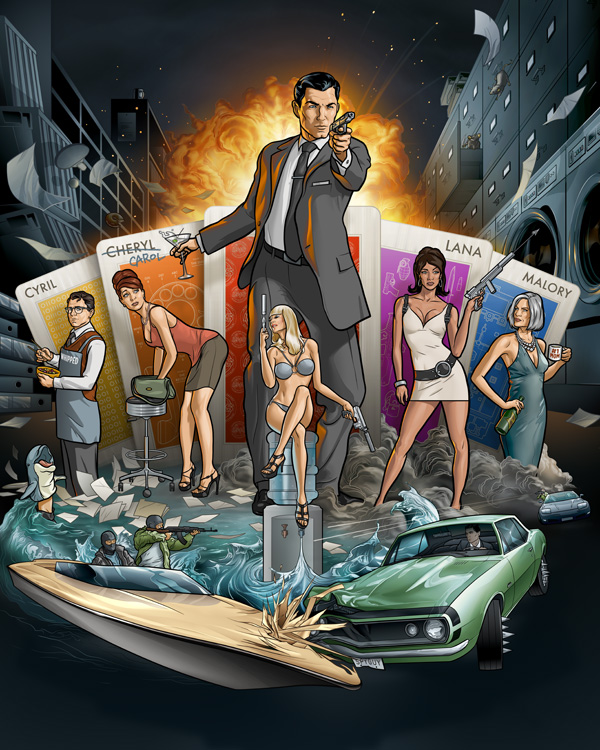 By Susan Lulgjuraj | Beckett Sports Card Monthly Editor
Allentown, Pa. | Cryptozoic Entertainment had exciting news for television fans over the weekend.
The company announced five new licenses added to its stable at the Philly Non-Sport Card Show in Allentown, Pa.
Cryptozoic added Psych, Once Upon a Time, Archer, Alphas and Revenge.
Here's a rundown of the latest shows.
Psych: This new trading card set will highlight the first four seasons of the USA Network show. While the main cast is coming to cards, Cryptozoic is working on securing many of the Psych's popular guest stars.
Archer: This adult-themed cartoon is not for everyone, but those that love show can't get enough laughs. These cards are due out in the fall of 2013 and will feature the first four seasons. Randomly inserted sketch cards will be included.
Alphas: These cards will feature pictures from the episodes of the first season of the SyFy show. This product will have autograph and sketch cards.
Revenge: This fiery show is a hit with more than nine million viewers on ABC. This card set due out next year with autographs and wardrobe cards. The base cards will highlight the episodes from Season 1.
Once Upon a Time: This show follows the lives of fairy tale characters and now they are coming to cards. The set is based off Season 1 and will introduce autographs, wardrobe cards and sketches for this ABC show.
Cryptozoic had other news to announce as well.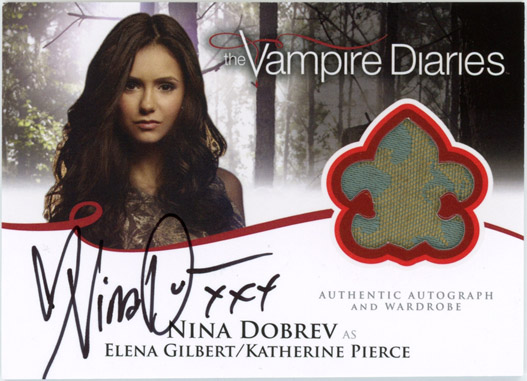 The three main actors from The Vampire Diaries, Nina Dobrev (who plays Elena Gilbert and Katherine Pierce); Ian Somerhalder (Damon Salvatore); and Paul Wesley (Stefan Salvatore) will all sign wardrobe cards, which will be from flashback scenes.
The second season of The Vampire Diaries comes out soon.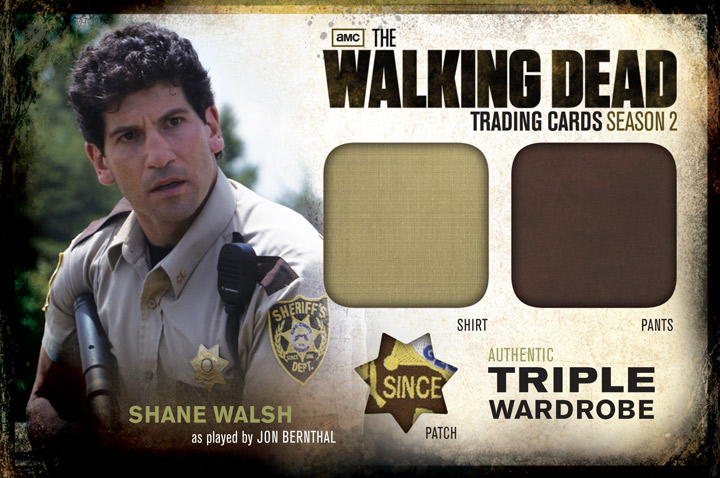 In addition, the entertainment company announced the redemptions for The Walking Dead Series 2. Cryptozoic acquired Shane Walsh's complete sheriff uniform. The product will have triple wardrobe cards featuring pieces from shirt, pants and patches. There will also be single and dual wardrobe cards as well.
The last announcement from the Cryptozoic crew regarded one of its most popular products. The team got the entire main cast from The Big Bang Theory to sign autographs for the upcoming product focusing on the third and fourth seasons.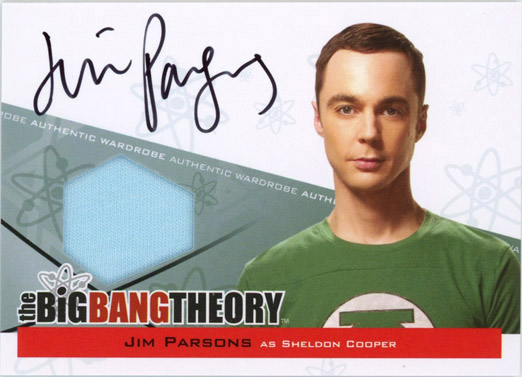 Susan Lulgjuraj is an editor of Beckett Sports Card Monthly. You can email her here with questions, comments or ideas. Follow her on Twitter here.