Canseco's back, waiting on Major Leaguers, modified vintage plans … there's no off-season for cards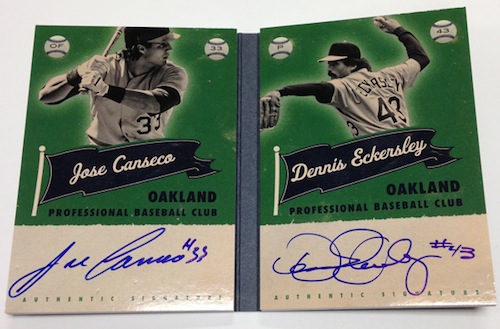 By Chris Olds | Beckett Baseball Editor | Commentary
Some time ago, on paper, the upcoming issue of Beckett Baseball was planned as a break from the norm — an issue with a vintage focus that would take a look back at some of the cooler baseball cards and sets from the past.
Why? Why not, since it's firmly the off-season on the field?
Instead, plans changed some as the wave of new cardboard-makers had other ideas with their plans for 2014 with product announcements and surprise inclusions that we know most readers will want to know about. You've seen some of them here lately on Beckett.com. This month's news items are surprises that I still might not believe until they arrive — things that might have seemed like they came off of wish lists.
Well, off mine, anyway — but I'd bet some of you will be interested in them, too.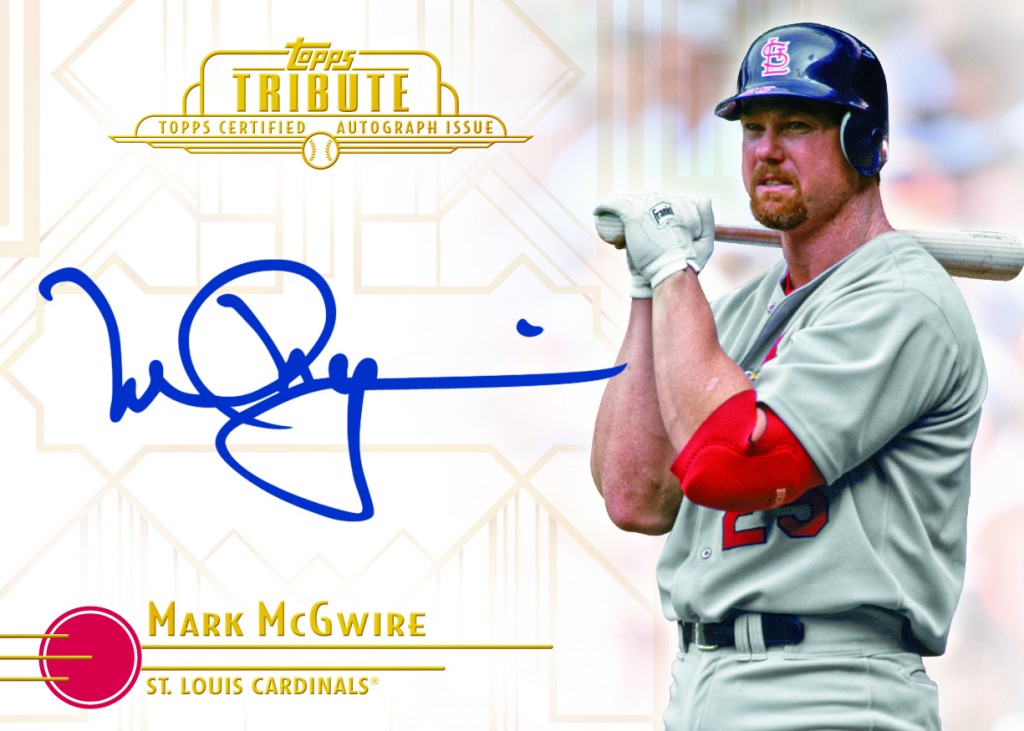 In one of its upcoming products, Topps will be making autograph cards of the stars from Major League with full studio backing where it can use images and names from the 1989 film. I expect these to be scorchers if they are done well. Also upcoming in 2014 are Topps' plans for a rookie signer we should all be aware of — Mark McGwire. Joining him in products will be Jose Canseco, who was among players teased as auto or Relic inclusions in 2014 Allen & Ginter — and there are other names you might be surprised to see there as well.
Panini is into the action with the less-popular of the Bash Brothers as well, revealing on Thursday that Canseco will be signing for the upcoming 2013 Panini America's Pastime brand — a high-end release that will be one to watch with a mix of high-end modern-day inclusions along with the retro touches that made National Treasures a hit earlier this year.
Canseco — my favorite player as a kid — signing on an official MLB-approved certified autograph card?  That's something that hasn't happened since 2005, plans perhaps derailed by a little book called Juiced published in 2006. And an official MLB card with him signing alongside McGwire? Well, there's no guarantee that will happen just yet, but it's happened, well, um … never.
That's not all of the throwback news. Then, of course, Panini recently grabbed a few of us 1980s kids when it announced the return of Donruss coming very soon. Sure, it's not exactly the same as it was in the past — but it's a familiar name that might draw some past fans back in.
And if you're still fast-forwarding through the rest of this year to 2014, there are six — six! — new product previews in the upcoming issue and there easily could have been more. Sure, the baseball card landscape is not as busy as the days of several licensed major manufacturers in MLB cards like, say, a decade ago, but it's all still proof that there's truly no offseason for cardboard.
So, with all that said, the vintage plans for this issue — one that will feature former single-season home run champ Roger Maris on its cover — were adjusted and solidified into one bargain-hunter roundup of 20 cool cards you can find for less than $20. I hope that one will hold you over until we have another shot at taking a look back in time. Meanwhile, here in the present, we're still wrapping up 2013 with some notable high-end arrivals to come and what could be some of the best cardboard of the year with 2013 Topps Five Star this week and then others to follow.
I hate to see it end, but we have to keep one more thing in mind … 2014 Topps arrives in January.
Chris Olds is the editor of Beckett Baseball and Beckett Sports Card Monthly magazines. Have a comment, question or idea? Send an email to him at colds@beckett.com. Follow him on Twitter by clicking here.