2021-22 Panini Impeccable Premier League Soccer Details
2021-22 Panini Impeccable Premier League Soccer takes things to the high-end. Driven largely by autographs, the checklist also includes memorabilia and memorabilia cards. Hobby boxes come with eight cards, at least half of which have signatures.
2021-22 Panini Impeccable Premier League Soccer Checklist Details
The base set covers all Premier League teams across 150 total cards. That's not a large number but with just one base card per hobby box, it's a massive undertaking.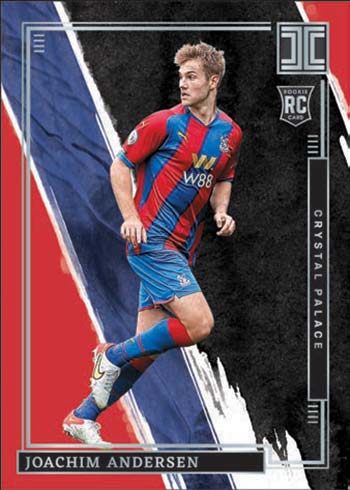 There's also one parallel per box. These include Sapphire (/20), Silver (/15), Gold (/10), Emerald (/5), Printing Plates (1/1) and Platinum (1/1).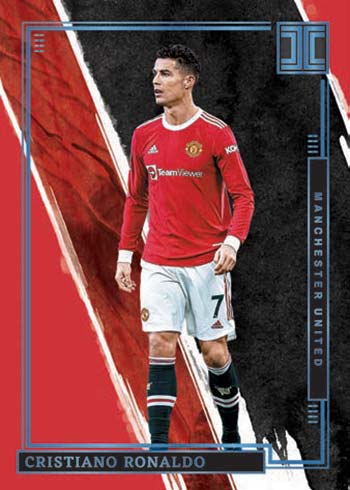 Signatures are a mix of current and retired players. Immortal Ink, Impeccable Club History Autographs, Impeccable Jersey Number, Impeccable Stats Autographs, Indelible Ink are among the seven autograph themes.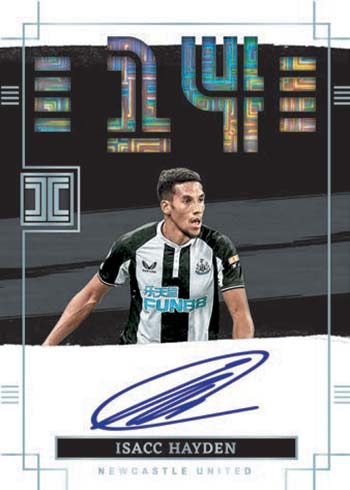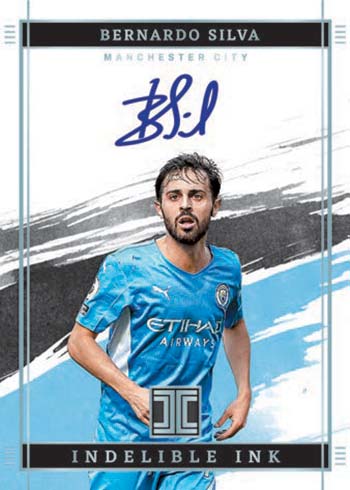 Impeccable Triple Autographs come with ink from three players.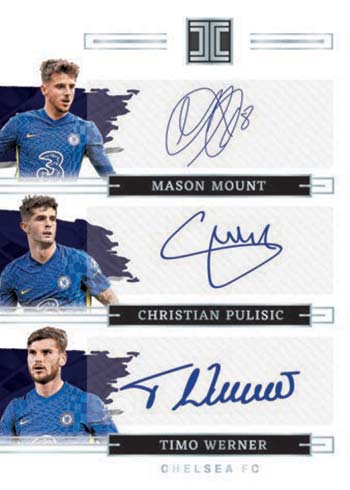 Following the four autographs in each hobby box, there's a fifth hit that might be another signature or a memorabilia card.
Impeccable Materials is one of the places to find swatches.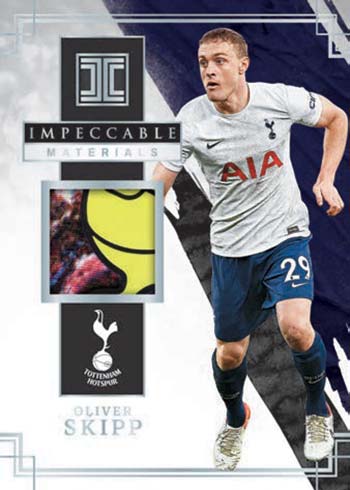 2021-22 Impeccable PL has a couple of insert sets that are printed on metal stock.
Rookie Metal has some of the league's top young players. These have Gold (/10) and Black (1/1) parallels.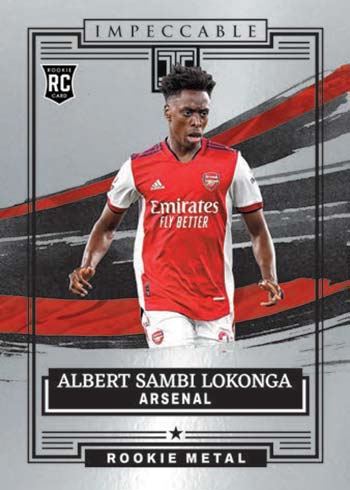 Stainless Stars Signatures take the metal card concept and add autographs.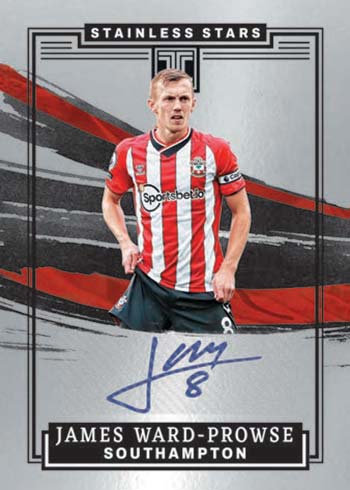 Premier League Logo Gold cards have actual pieces of the precious metal embedded in them.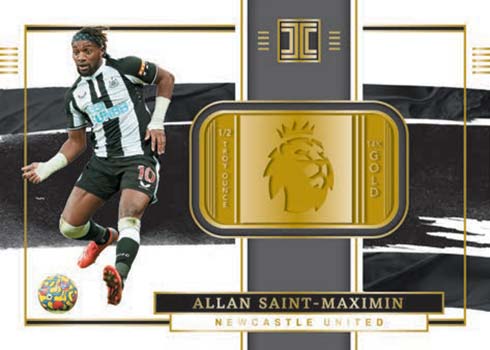 2021-22 Panini Impeccable Premier League Soccer at a glance:
Cards per pack: Hobby – 8
Packs per box: Hobby – 1
Boxes per case: Hobby – 3
Set size: 150 cards
Release date (subject to change): July 29, 2022
What to expect in a hobby box:
Autographs – 4
Additional Autographs or Memorabilia Cards – 1 Total
Inserts – 1
Parallels – 1
Base Cards – 1
The 2021-22 Panini Impeccable Premier League Soccer checklist and team set lists will be added as soon as they're available, likely shortly before the product's release.