2020 Panini Prizm Football Takes a Colorful Ride with Several SP Themes
2020 Panini Prizm Football is bringing its cornerstone rainbow back for another year. That means more Prizms, lots of colors, rookies and some tough inserts. At the hobby level, boxes bring a dozen packs of 12 cards. In each are 11 parallels, nine of which are numbered. A pair of autographs and four additional inserts are also among the contents.
2020 Panini Prizm Football Checklist Overview
Like 2019, the base set goes with a 400-card checklist. Three-quarters is dedicated to the game's current stars as well as some from the past. Rookies, which average two per hobby pack, round out the final 100 cards. This gives Prizm a somewhat deep look at the first-year class that goes beyond the typical headliners.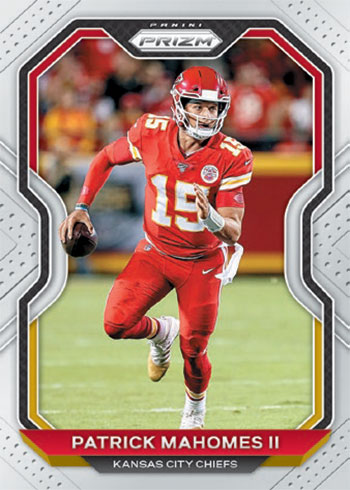 As far as parallels go, more than a dozen are available in hobby boxes: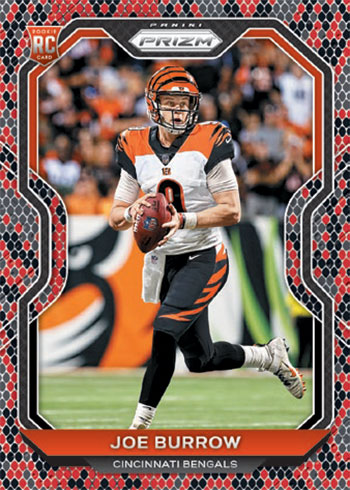 Silver Prizms – (two per box)
Snakeskin Prizms – (one per case)
Orange – /249
Blue Wave – /199
Hyper – /174
Red Wave – /149
Blue Ice – /99
Green Scope – /75
Purple Power – /49
Camo – /25
Gold – /10
Gold Vinyl – /5
Black Finite – 1/1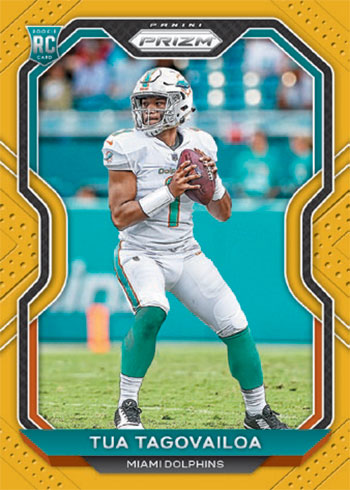 Autographs and Inserts
While base cards and color are among the big stars in the Panini Prizm line, autographs are still a draw.
Rookie Autographs are among the more common of these. Besides the base versions, there are several Prizms parallels including Red Wave (/149 or less), Green Scope (/75 or less), Purple Power (/49), Camo (/25), Gold (/10), Gold Vinyl (/5) and Black Finite (1/1).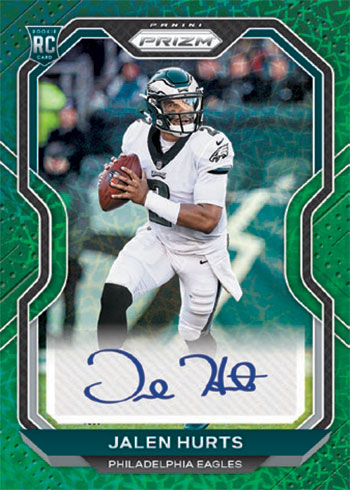 Other ink available in hobby packs includes Rookie Patch Autographs and Franchise Legends Signatures. For both of these, all are numbered to 99 or less and have multiple levels of Prizms.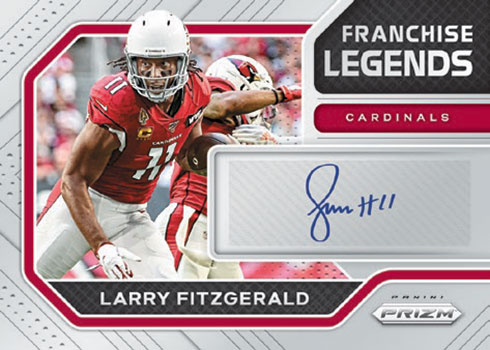 2020 Panini Prizm Football has a fairly broad mix of inserts. All Out, Go Hard or Go Home and Lockdown are all new to the product. There's also new cards from Instant Impact and Stained Glass cards (which have a different design from similarly named 2020 Panini Mosaic Football inserts). Stained Glass is one of Prizm's toughest insert sets. The set has 20 cards with one landing about every five hobby cases.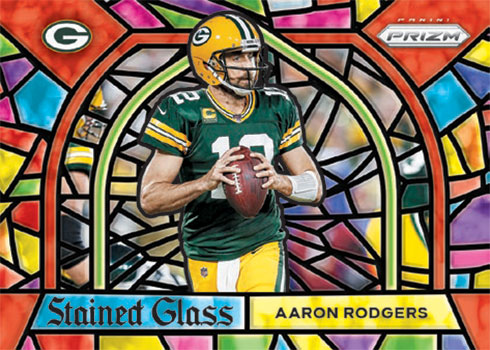 And while that's certainly good enough for short print status, Color Blast are even tougher. These are 1:10 hobby cases.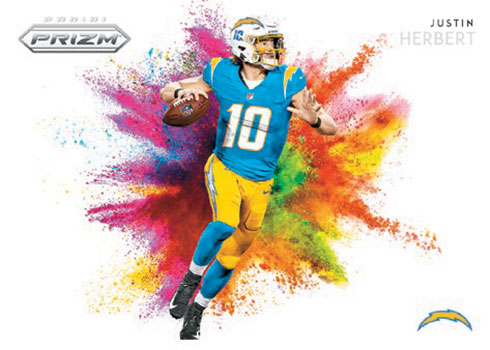 Other chases sets considered to be tough include Aurora and the 40-card Illumination.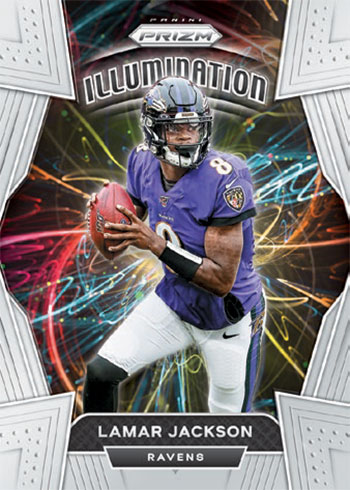 Hobby cases should have one SP insert.
2020 Panini Prizm Football cards at a glance:
Retail breakdowns will be added when they become available.
Cards per pack: Hobby – 12
Packs per box: Hobby – 12
Boxes per case: Hobby – 12
Set size: 400 cards
Release date: November 4, 2020
What to expect in a hobby box:
Autographs – 2
Inserts – 4
Silver Prizms – 2
Additional Serial Numbered Prizms – 9
Rookies – 24
The full 2020 Panini Prizm Football checklist and team set lists will be up as soon as they're available, likely shortly before the set's release.