2018-19 Panini Noir Basketball Checklist, Team Set Lists and Details
2018-19 Panini Noir Basketball arrives late in the basketball card season, bringing with it a configuration that puts a spotlight on autographs, memorabilia cards, tough short prints and other high-end elements. Each hobby box has ten total cards, seven of which are hits.
2018-19 Panini Noir Basketball Overview
All autographs in the product are hard-signed.
Rookie Patch Autographs are one of the product's cornerstones. Available with both color and black-and-white versions, all max out at 99 copies. All swatches are prime. Jersey tags are among the possibilities as well.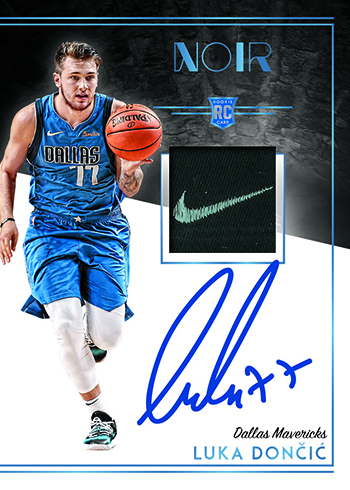 Spotlight Signatures return. These combine action photography with on-card autographs signed in gold ink. Similar to how the Rookie Patch Autograph cards have Color and Black and White versions, these have similar but separate Vertical and Horizontal layouts.
Among the product's other autographs are 10th Anniversary Signatures.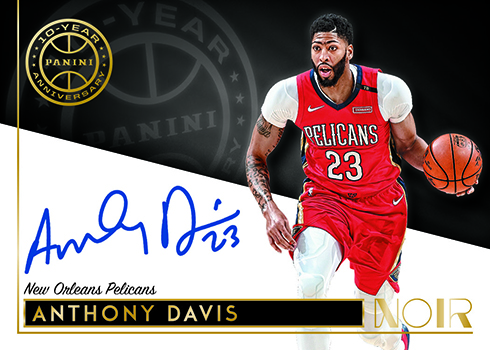 On the memorabilia side, Newsreels Jerseys spotlight a career achievement.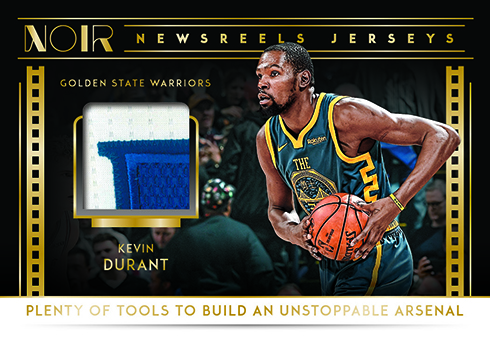 Sneaker Spotlight cards are new. These cards highlight some of the league's shoes.
Besides regular base cards, there are several short prints that make the set even more challenging to build. The include Metal Frame cards, Feature Length, Split Screen and Vintage Art. Each of these are numbered to 25 and under.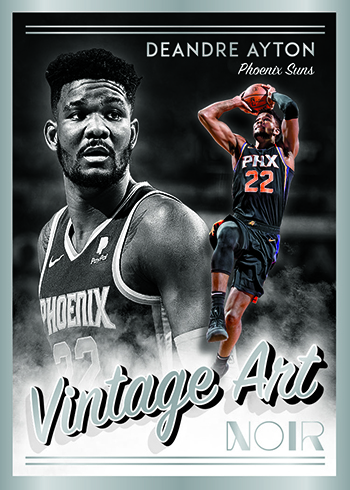 2018-19 Panini Noir Basketball cards at a glance:
Cards per pack: 10
Packs per box: 1
Boxes per case: 4
Set size: 400
Release date: June 12, 2019
What to expect in a hobby box:
Autographs or Memorabilia Cards – 7 Total
2018-19 Panini Noir BasketballChecklist
Base
Autographs
Memorabilia
Team Sets