NFL Week 4 MVPs – Beckett Pricing Insider
This edition of the Beckett Pricing Insider is brought to you by GTS Distribution. Watch Go GTS Live – The Hobby's Web Show, every Thursday at 9 PM EST.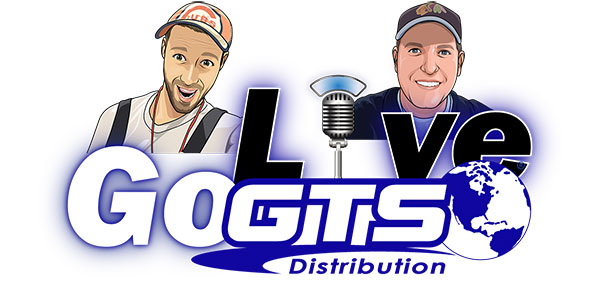 Here's a look at the top performers this past weekend in the NFL.
1. Nick Chubb
The Cleveland Browns offense finally showed us what they are capable of on Sunday, and they did it against one of the most feared defenses in the league. Nick Chubb was a huge part of Cleveland's 40-25 win over the Ravens, notching 165 yards and three touchdowns on 20 carries.
Chubb was drafted in the second round by the Browns in 2018 and has emerged as the leading back for the team. Collectors were slow to warm up to him last year but as they season wore on his values took off. They aren't close to Baker Mayfield's values, but Chubb still has plenty of room to grow. If he can keep putting up solid performances like he did on Sunday, there is no doubt that it will happen.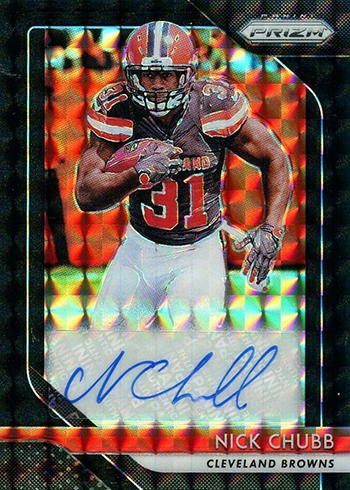 2. Jameis Winston
It's been a rough start to the season for Winston and people were starting to doubt his abilities. The Bucs started the season 1-1 and it was basically without their quarterback showing up.
Winston put together a strong showing during the Week 3 loss to the Giants. Then week 4 happened and he threw for 385 yards and four touchdowns in a dominant win over the Super Bowl-favorite Los Angeles Rams.
Over the last few seasons Winston's values have taken a huge hit as it seems collectors are losing faith in him. If he can turn around his performance and keep putting up big numbers, there's no reason his cards won't rebound.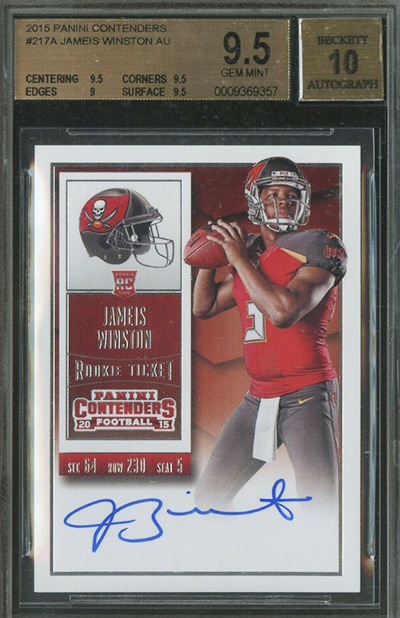 3. Gardner Minshew
There was nothing crazy about Minshew's performance on Sunday. He did get the win and threw for 213 yards and two touchdowns.
He is on this list because of his explosion on the hobby side of things. Maybe it's the memes, maybe it's fact that he has won some games, or maybe it's that glorious mustache. I think it's a combination of all of those things, but this kid really is exciting to watch, and collectors are feeding off that excitement.
Recently his autographed card values were raised, and it wasn't a small raise. For example, his 2019 Score autographs were selling for around $5 in July. After Week 4 you couldn't buy it for under $60. If he can make the Jags a playoff-contending, team collectors will continue to pay top dollar.