11-20-2015, 11:14 PM
1 Box Prizm Hobby
Probably last box for a while now...been on a binge lately and it's been fun!
I feel this box was a nice farewell.
The Dorsett is a variation
I didn't even know there were variations..Found that it looked different when sorting.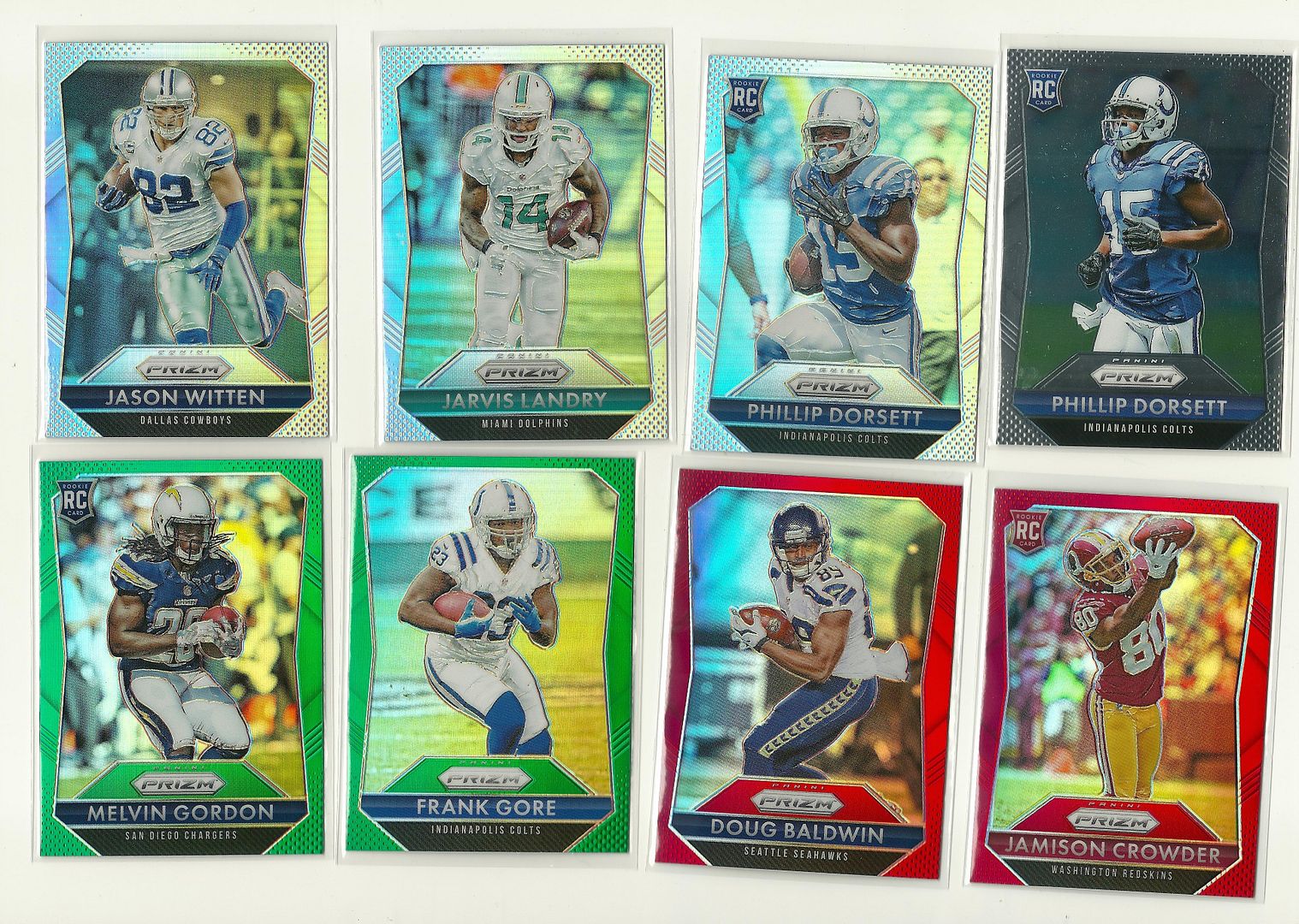 The two Blue Waves are /150
Todd Gurley Helmet
Amari Cooper Red /99
Kenny Bell Red Auto /299
Josh Shaw Green Cracked Ice /75
Melvin Gordon Green Cracked Ice Auto /75
Thanks for the look!