Share Thread:
10-06-2012, 11:26 AM
mgruber2
Sr. Member


Posts: 3,533
Joined: Dec 2005
RE: Josh Hamilton
2013 Detroit Tigers starting outfield:

LF Andy Dirks
CF Austin Jackson
RF Josh Hamilton
---

DNT: daytonator
10-06-2012, 11:30 AM
RE: Josh Hamilton
Yeah, the Tigers and Dodgers seem likely to me. The only reason for the Yankees to sign Hamilton is if Gardner is awful because of his elbow and I can't stand Ibanez or Andruw Jones in the outfield. But if Gardner is ready to go, then I want the Yankees outfield to be Gardner, Granderson, Swisher.
---


I collect Dirk Hayhurst.
Thank you jbel4331 for the banner!
10-06-2012, 12:25 PM
RE: Josh Hamilton
This might be a long shot but hear me out. The Mariners just freed up $16 million by sending Ichiro to the Yankees and they are moving the fences in at Safeco which should make it a bit more appealing to free agents. Might be a good fit, who knows.
---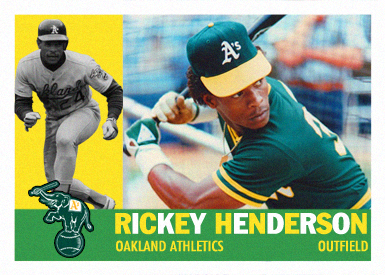 Collecting: Rickey Henderson, Lyle Overbay, Bob Coluccio and Jerome Iginla
10-06-2012, 02:05 PM
RE: Josh Hamilton
I know that this is nothing more than a crazy, ridiculous, insane pipe dream, BUT hear me out. Terry Francona is apparently really interested in joining the Indians as manager. We had an awful season this year, and desperately needed a bat. We just freed up about $20 mil with the end of contracts for Hafner and Sizemore. I'm not saying it's very likely, but with a winning manager like Francona (if he takes the job), I think my Indians would immediately have to become buyers this offseason. I would love to see us throw a 3-4 year deal at Hamilton. It would sell seats like crazy, and create an exciting rivalry with the Tigers. I doubt it, but man that would be exciting.
---


- Cleveland Indians Autos/GU/Inserts/Parallels and Base Sets
- Jason Kipnis Super Collector
10-06-2012, 02:35 PM
rtcrules
Jr. Member


Posts: 157
Joined: Nov 2005
RE: Josh Hamilton
Im thinking he will stay with the Rangers. If he goes it will be to the Yankees, Tigers, or Marlins. Long Shot List: Dodgers, Cardinals, Phillies, Pirates, and Astros
---
I Collect: Helton, Clemens, Dunn, Piazza, Ryan, Brook Jacoby, Braun, Harper, Strasburg, and Verlander

AND I'M WILLING TO TRADE BASE 4 BASE. REALLY!!!
COMC: JasonsCards
10-06-2012, 06:31 PM
zeprock
Member


Posts: 926
Joined: Jan 2003
RE: Josh Hamilton
Red Sox freed up a bunch of money this year too. I think he'll stay in Texas though.
---
I collect Hall of Fame baseball player cards and cards of current and retired superstars.





My Huge Wantlist: http://www.zeprock.com/WantList.html
10-06-2012, 07:08 PM
tntmclmm
Member


Posts: 515
Joined: Mar 2009
RE: Josh Hamilton
If he doesn't stay with the Rangers I think he will become a televangelists.
---

716 different Miggy's and counting
514 different Griffey's (As a Mariner) and counting
10-06-2012, 07:19 PM
RE: Josh Hamilton
(10-06-2012 09:45 AM)

stera8 Wrote: I think he will...

Also as a Yankees fan I don't want him I New York... Tired of spending money on expensive players. We still owe injury plagued a rod so much money
+1
---
Super-Collector of Bernie Williams


10-07-2012, 07:27 AM
RE: Josh Hamilton
As a Rangers fan I want him to stay. I think that there is a good chance that he will, given his church is here and he values his faith above all else. If he were to leave, I think that Boston will make a real play at him. They cleared up all of that payroll for a reason. Also, with all of those "fans" booing him like that, he may just want to pack his bags and leave. I just hope he realizes that the real Rangers fans would never boo him for being in a slump.
10-07-2012, 08:46 AM
uvaspina
Member


Posts: 1,745
Joined: Sep 2011
RE: Josh Hamilton
Here's a recent article from ESPNDallas writer Jean-Jacques Taylor called, "Josh Hamilton's Act Has Grown Old."
http://espn.go.com/dallas/mlb/story/_/id...y-collapse
I'm wondering whether this is a sentiment shared by the Rangers fans. I'd love to hear your thoughts on whether his "act" has grown old and would also like to hear your take on his slump, removing himself from the line-up last week, etc. -I'm not taking sides here (in fact, I consider myself a Hamilton fan. I don't follow the Dallas papers, or hear the local talk radio to know what people are saying).
---

Always looking for Verlander, Cabrera, Maybin, Mike Stanton (marlins), and Avisail Garcia.
*TRYING TO COMPLETE MY VERLANDER ROOKIE COLLECTION. 44/47. ONLY 3 TO GO!*
User(s) browsing this thread: 1 Guest(s)