Share Thread:
09-22-2012, 10:52 PM
Cespedes photo variation
I just picked up a 2012 Topps Cespedes white jersey. I see the chrome variation in the PG but I don't see it for the regular topps. Anyone know why?
---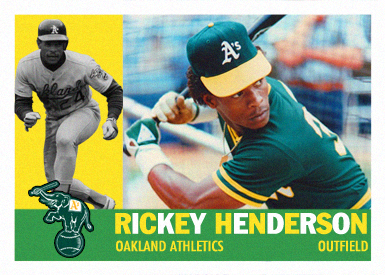 Collecting: Rickey Henderson, Lyle Overbay, Bob Coluccio and Jerome Iginla
09-23-2012, 02:31 AM
petillo64
Member


Posts: 1,831
Joined: Jun 2012
RE: Cespedes photo variation
That's a damn good question... I've wondered the same myself. Bought a lot of 3 of them a while back. I haven't even taken the time to see where the variation came from... Factory sets?

BTW, I have a bunch of extra Cespedes for trade... Not all in my ORG yet, but most of it is... Have a few extra blue chromes /199, finest green /199, topps black /61, panini /499's, bowman orange /250 and others... Always up for Cespedes/Cespedes trades...
---
PC Players: Alex Bregman and Christian Yelich. Looking for any and every I don't have.
Other Players: Luis Ortiz Jr., Rowdy Tellez, Touki Toussaint
09-23-2012, 06:05 AM
wildginge
New Member


Posts: 7
Joined: Jun 2012
RE: Cespedes photo variation
They are from factory sets. My mother-in-law sent a parcel for our daughter's 1st birthday (we live in UK) and she'd kindly included a 2012 factory set for me. There were variations of Matt Moore, Brett Lawrie, Yu Darvish, Bryce Harper, and Cespedes.
User(s) browsing this thread: 1 Guest(s)