Share Thread:
Beckett Baseball: Ask the editor
09-22-2010, 07:04 PM
Beckett Baseball: Ask the editor
Dear Chris,<br />
I have a card that i was guaranteed to get from a box. What i know so far is it is a Blue Refractor Mickey Mantle 2008 Topps Baseball with a 1952 design and the number on the back of the card is MMR-52. I included a picture, and also what is the price.<br />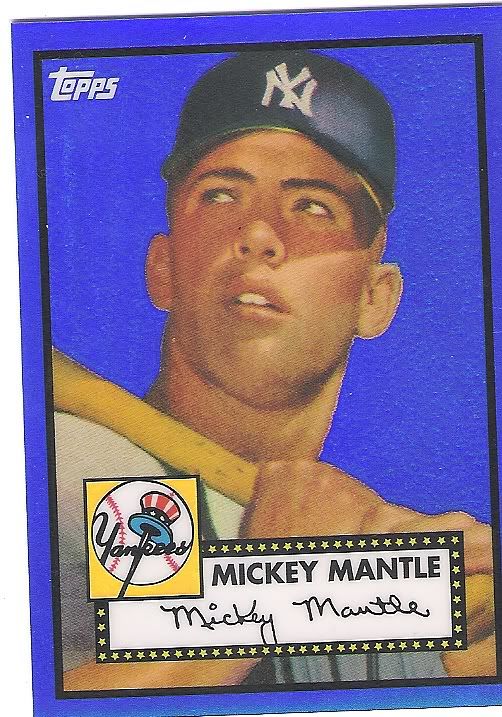 <br />
---
LOOKING FOR: All Craig Biggio, Collin DeLome, Jeff Bagwell, Tommy Manzella, Bill
y Wagner, Moises Alou, Shane Reynolds, Hunter Pence, Roy Oswalt, Miguel Tejada,
Ivan Rodriguez, Lance Berkman and Carlos Lee cards.
User(s) browsing this thread: