Share Thread:
Anyone got any sean taylor?
04-21-2012, 03:57 PM
RE: Anyone got any sean taylor?
(04-21-2012 09:27 AM)

lynellauto Wrote: I do have a 2004 Topps RC. Sean Taylor autographed card I got signed by him years ago when I met him.It is signed in Gold Sharpie and looks sweet.Its not for trade or sale because needless to say that card means alot to me even though Im a Saints fan.I could show a scan of it later when I get home if anyone is interested in seeing it!
Yeah, lets see it.
---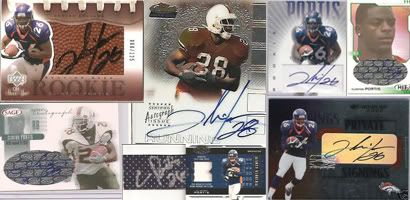 Looking for all Clinton Portis base, inserts, RC's.
User(s) browsing this thread: 1 Guest(s)