Share Thread:
Beckett News You Can Use - November 7, 2013
11-07-2013, 04:54 PM
tkaplan
Administrator, Jedi Master


Posts: 636
Joined: Sep 2004
Beckett News You Can Use - November 7, 2013
It's hard to believe that it is already November. Baseball is over; football, basketball, and hockey are in full swing; and Beckett is gearing up for some great things in November and December.
We'll start by letting you know about some new features on the website.
1. There is now a Live Chat link on the website. You can chat live Customer Service if you have a question or need help with the website. You'll find it on the right hand side of the page. This feature runs during our normal Customer Service hours which are 8:00am through 5:00pm central time.

2. New Beckett Marketplace Checkout Design
Have you visited the Beckett Marketplace lately? You'll notice that we have updated the design and features on many of our pages. The most recent update was to the Shopping Cart and Marketplace Checkout pages. You'll see a sleek new design and some helpful new features.
3. Beckett Marketplace Shopping Cart
1. Quantity Discount offers you an added discount on high quantity cards in your shopping cart. If the quantity falls within a range being offered by a dealer, then you can receive an additional discount. You'll see the discount appear next to the price of the card. Quantity Discounts are an optional offering from each marketplace dealer.
2. You now have the ability to collapse and expand individual dealer carts within your shopping cart. You will see an up or down arrow in the upper right corner of the individual dealer cart. This can be helpful if you please large orders from many dealers. You can collapse carts to reduce the amount of scrolling you have to do up and down the page.
3. A quick cart summary now appears at the top right corner of the shopping cart so you can see a breakdown of each dealer in your cart and the total.
4. Beckett Marketplace Guest Checkout
Do you have any friends who want to buy from the Beckett Marketplace, but don't want to create an account? That is now possible. You can now buy from the Beckett Marketplace using our new Guest Checkout. It's easy to use. Add to the shopping cart in exactly the same way, then after clicking Proceed to Checkout, use the Guest Checkout option. Be our guest!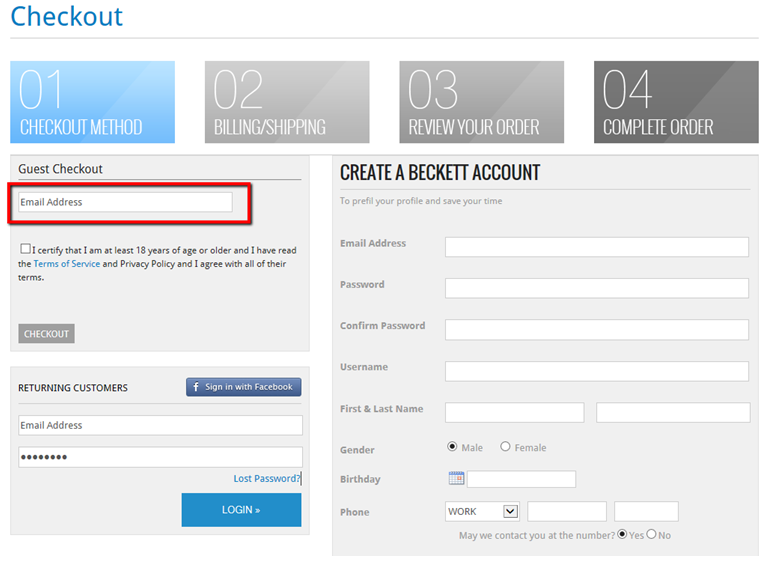 We have some additional optimization work to do on the Marketplace which will make the whole checkout process run smoother. That is targeted to be finished next week.
5. Beckett Total Coin Collector
Sooner than you can imagine, we will have coins on beckett.com.
Beckett is nearly finished developing the new U.S. Coin database which will fuel all areas of the website: Organize, Trade (and soon selling), and Online Price Guides. To let you try out Beckett Total Coin Collector, we will be offering it for FREE for a limited time. Keep an eye on beckett.com for more information about the launch of this great feature.
Coins will also be available on the Beckett Marketplace!
Do you subscribe to Beckett's Online Price Guides?
Then checkout the new pricing that's available:
Baseball
2013 Bowman Chrome
2013 Finest
2013 Hometown Heroes
2013 Leaf Metal Draft
2013 Topps Update
Basketball
2012-13 Panini Intrigue
2013 WNBA
Football
2013 Panini Playbook
Hockey
2013-14 ITG Enforcers
Read More, Pay Less
Subscribe now to Beckett's most popular magazines and get 15 issues for the price of 12 – just $44.95
Promo Code: EO3GEN11
To subscribe, use the links below or call 866-287-9383.
This offer expires November 30th, so act soon!
Beckett Baseball
Beckett Basketball
Beckett Football
Beckett Hockey
Beckett Sports Card Monthly
Introducing Beckett Fan Shop
A new way to stay close to your favorite team Coming Soon to beckett.com
You will find:
•Autographed Memorabilia
•Jerseys
•Sport Accessories
•Sport Clothing
•Card Games
•Toys
•Stickers
•Game Used Items and much more
Beckett Fan Shop is an easy way to get all of your team merchandise delivered directly to your door step. Beckett offers Free Shipping in the U.S. on all products!
Thanks for collecting with Beckett and have a Happy Thanksgiving!
Your Beckett Team
---
Auction Manager - Beckett Auction Services
11-07-2013, 11:59 PM
RE: Beckett News You Can Use - November 7, 2013
There is still some issue. At 11pm i got a message saying someone else was currently logged in to my account
11-08-2013, 11:35 AM
tkaplan
Administrator, Jedi Master


Posts: 636
Joined: Sep 2004
RE: Beckett News You Can Use - November 7, 2013
Yesterday Beckett implemented a validation feature to the login on beckett.com. This feature was meant to validate logins and ensure that the Terms of Service policy of 'one person per account' was being followed. Unfortunately, it appears that there were unforeseen complications. We apologize for these issues and until they can be fully resolved, the login validation has been removed from the website.

Thanks,
The beckett.com Team
---
Auction Manager - Beckett Auction Services
User(s) browsing this thread: 1 Guest(s)