Share Thread:
2 Packs of Ye Olde 2012-13 ITG Ultimate
05-03-2013, 02:03 PM
2 Packs of Ye Olde 2012-13 ITG Ultimate
Good afternoon everyone!
Today I went by the 'ole card shop to pick up some supplies when low and behold, a case of ITG Ultimate came in. Now I'm never one to shy away from a cane-twiddling good deal, so I ended up buying a couple of packs to see what all the hubbub was about. I hoped to hit the Irbe cards within and feel oh so bully, but nay, I did not. Nay, the cards were not of my PC hero, but yay, they were pretty solid nonetheless!
Pack 1: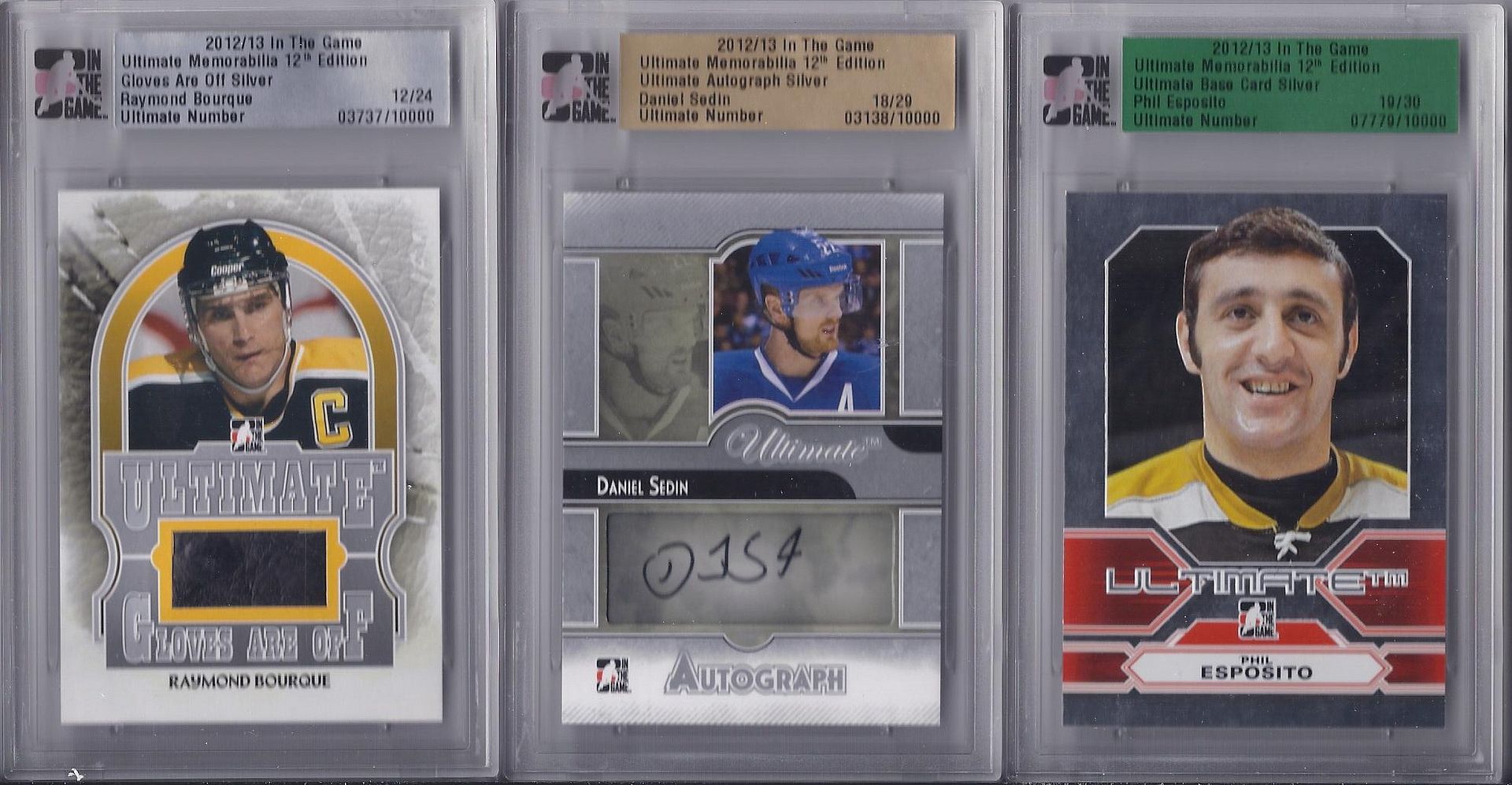 Pack 2: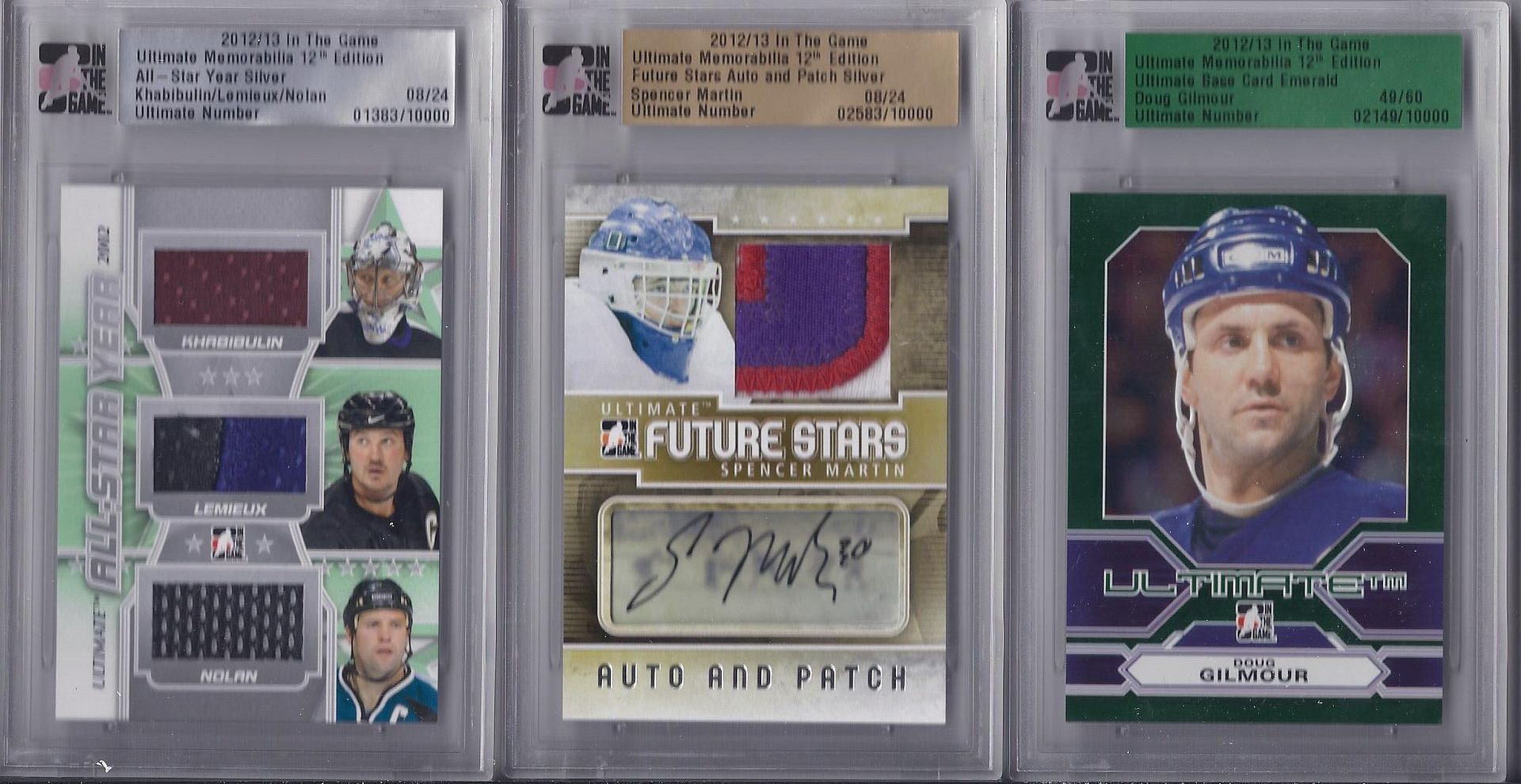 The cards are all listed on a certain auction website, so I am not interested in trades whatsoever at this time. If you see something that tickles your fancy, that auction site be the place for thineself!
And before you implore of me, yes, I am extremely bored and full of energy this afternoon..really for no reason at all.
---


SUPER-BANNER BY THA PENGUIN

Collecting Irbe Items from 1980s to 2009

My Goaltending Museum: http://bcgoaltendingmuseum.weebly.com/
05-13-2013, 02:22 PM
RE: 2 Packs of Ye Olde 2012-13 ITG Ultimate
Sick triple jersey
---


STAN MIKITA CUP FOUNDATIONS
MATT SMABY CUP PRINTING PLATES

BUCKET LINK
User(s) browsing this thread: 1 Guest(s)