02-10-2015, 12:20 AM
RE: MJ maildays: An "emotion"al update w/scan 1-28!
New MJs! (also in my Mitch thread, but I assume my MJ thread gets more views so I'll put them here too!)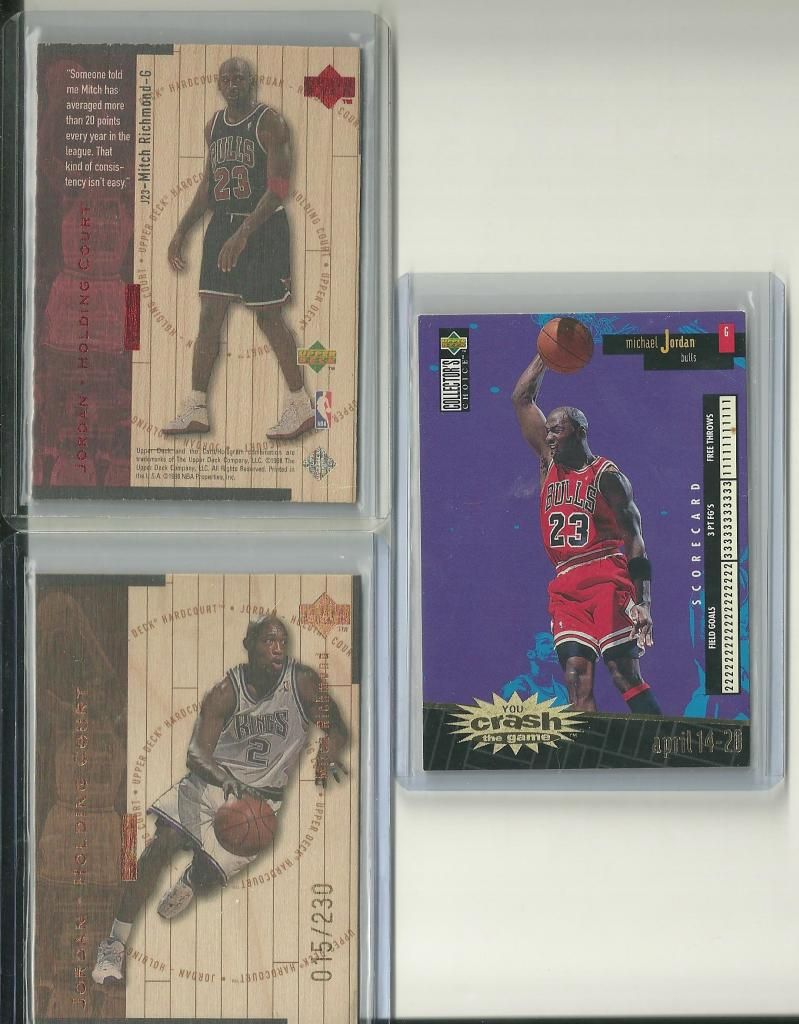 All are COMC pickups, the Holding Courts are Mitch/MJ combos red version /2300 and bronze version /230. the gold crash the game I got for a whopping $4.90 on there, tough to beat that! Thanks for looking
I collect Michael Jordan, Mitch Richmond, and Ohio State players (football and basketball) in OSU gear. I strongly prefer 90's-era cards and use newer cards primarily for trade bait!