12-31-2014, 09:21 PM
RE: MJ maildays! More new BGS 9s w/ scan 12-27!
I did NOT expect this package until after the new year, but it's got a couple sweet parallels. I don't normally pick up raw MJs, but I have to when they are uber-expensive like one of these!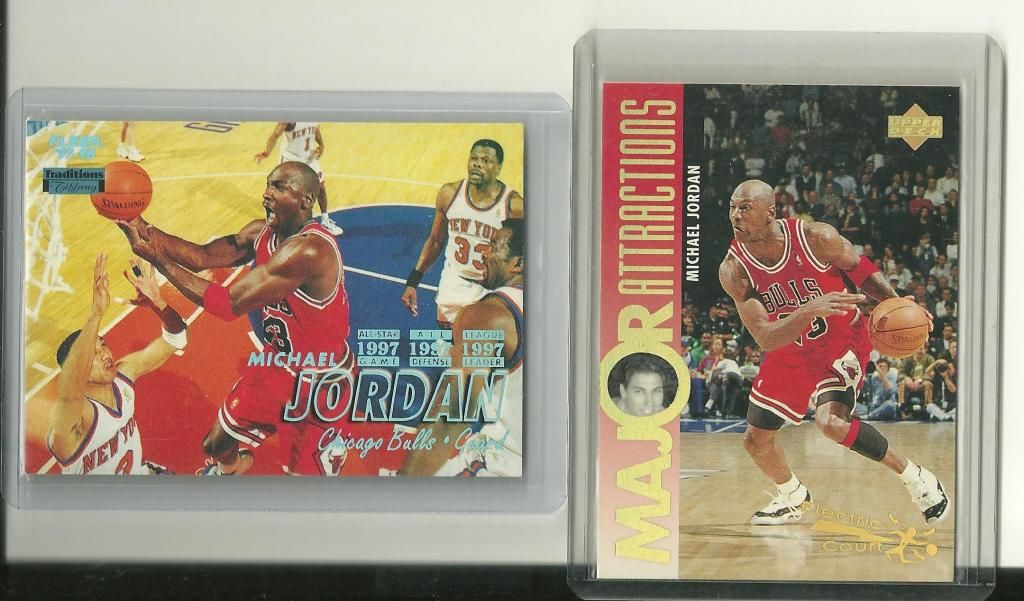 Got the tiffany for $45- raw ones typically fetch $70! Totally stoked. Thanks for looking!
I collect Michael Jordan, Mitch Richmond, and Ohio State players (football and basketball) in OSU gear. I strongly prefer 90's-era cards and use newer cards primarily for trade bait!