07-16-2014, 10:28 AM
RE: MJ maildays! nice BGS-style update w/ scan 6-16!
Some more new updates, also BGS style! In fact, they're all BGS 9s I picked up, 4 from one seller.
The double trouble is the gold medallion addition and it's new! Already had the topps gold and the sharpshooters raw, but nice to have them graded out well. That sharpshooters card has always been one of my favs, an underrated insert set, IMHO.
Then there are these two beauties as well!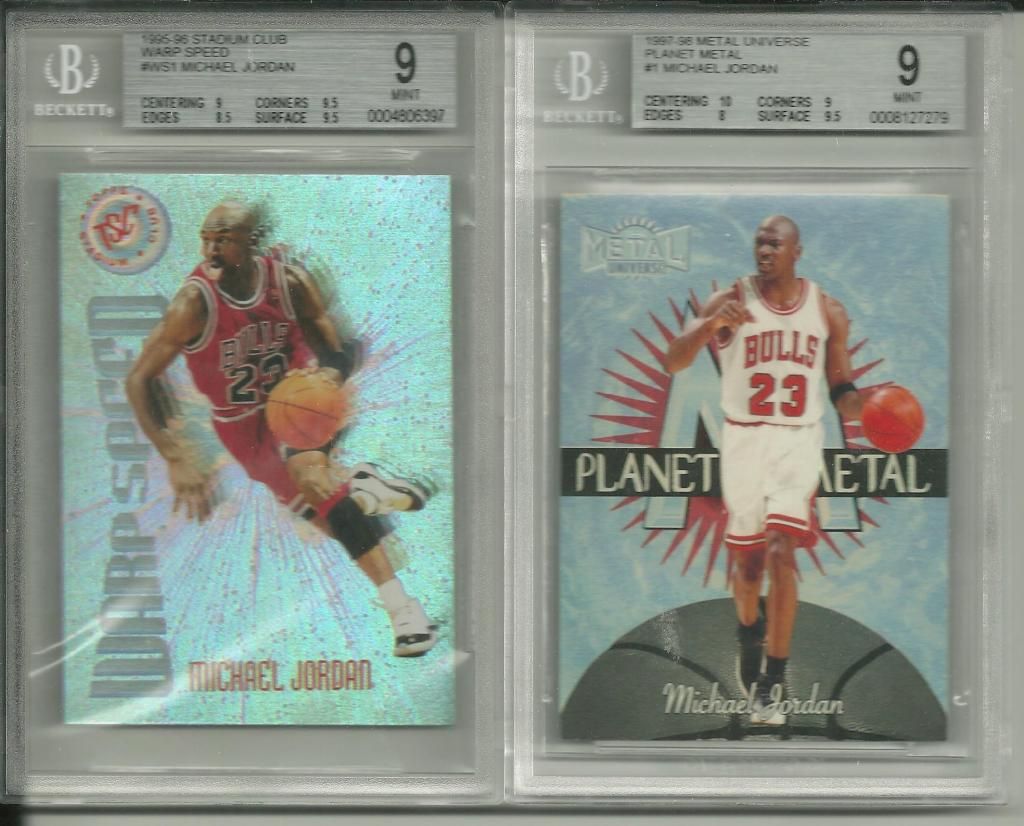 The scan really doesn't do them justice. They are great-looking cards in person. Thanks for looking everyone!
I collect Michael Jordan, Mitch Richmond, and Ohio State players (football and basketball) in OSU gear. I strongly prefer 90's-era cards and use newer cards primarily for trade bait!